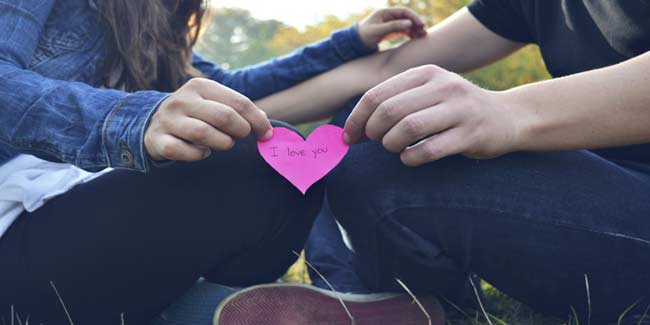 We all come with baggage. Of all kinds. We collect souvenirs from our past and preserve them in little boxes to look at and remember the good times and the grand people we have had the joy of knowing.


Sometimes those souvenirs are actual, physical objects; sometimes they are just memories tucked away in a corner of our brains; and sometimes, they are real people who we had a certain kind of relationship with, but over time, these relationships have metamorphosed into something different. And then there are the exes.
How does one deal with ex lovers
Do you just cut them out of your life because of the emotional trauma of breaking up and the agony of a failed relationship? Or is it possible to be "just friends" with an ex? Experts say that it is healthy to be friends with your ex, but only if you realise that the romantic relationship will not come back. A lot of people use the "let's just be friends" tag as a last ditch attempt to remain in touch with the person who's ending the relationship because they can't stand the thought of life without their partner.
This can be very bad for your emotional health because it leaves you hanging between hope that your lost love is reclaimable and moving on to other relationship possibilities. If you're the kind of person who will always love their ex, then it is probably best for you to steer clear of the "let's be friends" break-up route.
But that is not the worst that ex relationships can do. Relationships that you have not let go of have a way of interfering with your present relationship in a definitely not good way. Your constant need for the "just friends" ex may be ruining your relationship with the person you're dating now. It is unfair for all three of you to be in this kind of toxic threesome. It leads to instability and can even wreck the relationship altogether.
Of course, that is not to say that you must not keep in touch with your ex at all. After the break-up wounds have healed and you have healthily moved on, and you don't hate your ex anymore, it may be a wonderful thing to be able to be friends with your ex. Says Tavishi Rai, 24, "I broke up with this guy over a year ago, but we've recently discovered that even though we may not be compatible as life partners, we get along pretty well as pool buddies. So, we decided to be friends. My current boyfriend understands that, as does my ex's current girlfriend. We even double date, and it's so much fun, because he's a wonderful guy too." She smiles mischievously as she adds, "I mean, that's why I dated him in the first place!"
It is important, though, to heal emotionally before you contemplate being friends with your ex. If it is closure you seek, your ex may not be able to help. Use your friends and your family to lean on until you can get closure on your relationship. Settle any unresolved issues and only then contemplate the "being friends". Before re-establishing contact, take a while to understand your own reasons for establishing this contact. If you're just "checking-up" or trying to get revenge, or wore, win them back, you may want to let some more time pass before you try this.
And once you've decided to be friends, lay the ground rules and stick to them. Don't let an evening out turn into the old familiar "your place or mine" thing, and if you find past feelings resurfacing, leave and go home. Think about whether you want to fall back into the quagmire that you extricated yourself out of after so much trouble. A relationship with an ex will always be a tightrope walk. You just have to make sure you keep your balance steady and your footing secure.
Read more articles on Relation Advice.