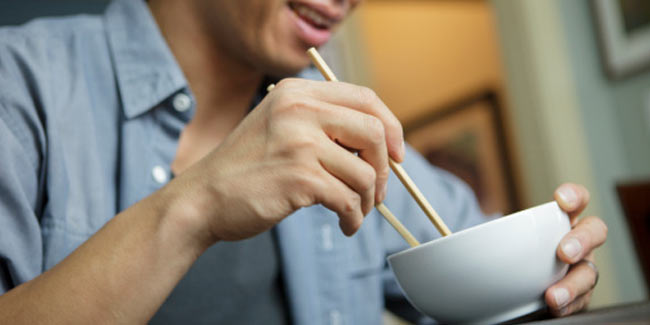 Nutritional requirements of men depend on each man's level of activity, age and general health. Discover how much of the nutrients an average man should be taking each day.
Eating a healthful diet in combination with regular exercises is a primary key to maintaining healthy weight in men. It is therefore, important for men to pick a nutrient-dense and calorie-controlled diet for men to look and feel nice.
It has been estimated that about 74 percent of the men in the US are obese or overweight and it is this that makes men highly susceptible to heart diseases and diabetes. Let us take a look at the daily nutritional requirements of men.
Measure Total Calorie Needs
You ask any expert and they would tell you that a man requires a daily calorie intake of 2,000 to 3,000 calories to maintain healthy weight. If you do not know exactly how many calories you should be taking, you may draw an estimate by taking your body weight and activity level. According to the Harvard Medical School, men should take 18 calories per pound of their body weight provided they are active; those men who are sedentary should take 13 calories per pound of their body weight. Obese men can reduce their weight by consuming 500 calories less each day.
Protein Levels
How much a man needs protein each day depends on his body weight and activity levels. On an average, the recommended dietary allowance for a man is 56 grams of protein per day. However, those men who exercise regularly may require 0.91 grams of protein per pound of body weight each day. Some healthy, protein-rich options include lean red meats, egg whites, skinless poultry, cottage cheese, nuts and seeds and legumes.
Vitamins and Minerals
Men who follow a balanced diet are the ones who are benefiting the most from food in terms of getting the adequate amount of vitamins and minerals. If you cannot possibly ensure that a balanced food is what is always served on your plate, ask your doctor if you can take multivitamins. Calcium is an important nutrient, especially for those who are getting closer to old age because of the high risk of osteoporosis. Men must get their daily requirement of vitamin D, preferably naturally i.e. from the sun. Those men who are trying to have a baby must get as much of zinc as they can. Deficiency of zinc is said to be a sign of male infertility and low quality of sperm.
Fat and Carbohydrate Levels
The Institute of Medicine suggests that men must get at least 45 to 65 percent of their calorie needs fulfilled from carbohydrates and up to 20 to 35 percent from fat found in diet. Some nutritious and carbohydrate-containing foods include fruits, vegetables, low-fat milk, whole grains and nuts and seeds. Sources of healthy, dietary fats include plant-based oils, nuts, seeds, olives, fish oil, avocados and nut butters.
The daily nutritional requirements of men vary from one man to another. To make sure that you are right in your estimates of the amount of nutrients you should be taking, speak to your doctor about it.
(Images - Getty)
Read more articles on Men's Health.