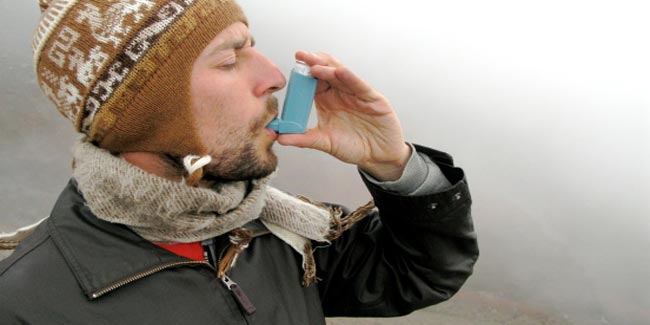 Coping with Asthma in Winter: Get read on dealing with asthma in winter. Cold air is directly responsible for asthma symptoms such as nasal congestion, stuffiness and wheezing.
People who suffer from asthma really have it bad, as summers bring pollen while winters bring chill. Cold, of course is an old enemy of asthma sufferers and it is the cold temperature of the air in winters that triggers asthmatic response. Winters are also considered as one of the reasons for other respiratory diseases that winter brings in its wake.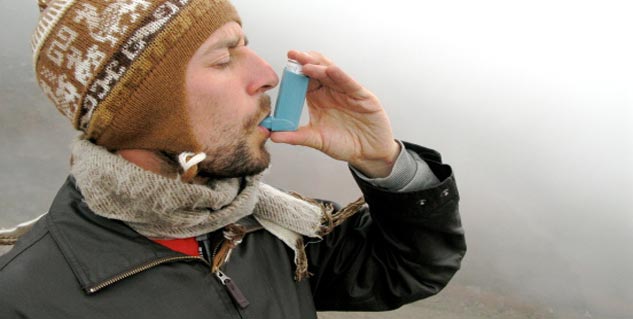 The reason why winter season causes disease is not the cold air all alone. The human respiratory system comes enclosed with a thin layer of mucus, which rests on tiny hairs called cilia. This layer protects the lungs from unfamiliar particles and organisms by trapping them, while the mucus layer is constantly in motion and removes undesirable particles from the respiratory system. The mucus, being sticky, traps these particles and being fluid, removes them from the lungs. Many things can cause this layer to fault and some of these include cigarette smoke, chemicals and cold air. What happens in cold is that the cold temperature makes the fine mucus membrane thicker and making the foreign particles that are unnecessary harder to be remove from the system.
Hence, it becomes extremely essential for people suffering from asthma to protect themselves in the cold and try to stay indoors more often, which again needs to be watched. The interior air eminence in winters tends to get really bad, the windows and doors are more often tightly sealed and the people who suffer from asthma should take care of their surroundings by keeping them homes allergy free. The American Environment Protection Agency (EPA) has suggested that you keep your entire furniture clean, bathe your pets regularly, vacuum the carpets quiet often and ensure proper exposure to air with ensuring good quality at standard level.
People suffering from asthma are advised to exercise on a regular basis, but in winters, this doing can turn into a trigger. Keep in mind that one should willfully try to breathe through the nose as much as possible. Breathing through mouth, during exercise, may cause the cold air to directly reach the lungs. Doctors suggest that one should wear a cold weather mask during outdoor exercise. A research study published in the journal, Medicine & Science in Sports and Exercise claimed that exercising on a bicycle is an exceptional option for those with lung diseases. The article suggests that running could interfere with lung function but cycling allows asthmatics to get rid of excess carbon dioxide and have more of oxygen intake.
Image source: Getty
Read more articles onAsthma Prevention