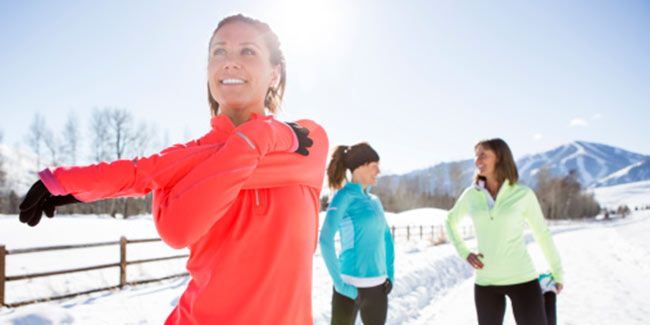 For most of us winter season is loaded with potential health setbacks. Shorter days, colder weather, decreased light and holiday food give us even more reasons to be lazy. Health regime of people takes back seat in winter season.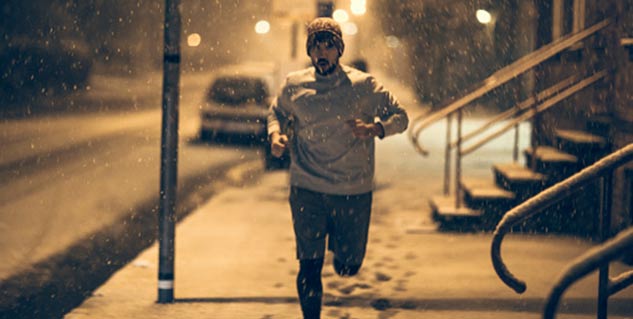 Image source : Getty
Below mentioned are some of the common winter health excuses:
It's too cold: People who are use to work out in open place find it difficult in winters. If you have any health problem such as asthma then talk to your doctor before starting outdoor workout. A brisk day can actually help your body to burn more calories. But make sure that you are dress in layers and have covered your hands, feet and ears .i.e. ready for any extreme whether condition. If the day is truly inclement then you can workout at home.
[Read: How to Tell the Flu from a Cold.]
Winter is holiday time

: many people consider winter break as an excuse to skip their health routine. Even though, it is ok to have treat and enjoy New Year celebrations but this doesn't mean that having treats.
Lack of seasonal fruit

: Another common health excuse given by people is that it's too hard to find in-season fruits produced in winter. Oranges, sweet potatoes, turnips, pears, apples, kale, broccoli, grapefruit and squash are some of the nutrient packed ways to fill your grocery basket.
Will lose weight later: Since winters are holiday time, most people take it as an excuse to indulge in food. However this is not possible, data suggests that weight gained over the holidays is more likely to stay on all the way through the next year. This is mainly because most people are unable to turn back to their prior diet routine. In holiday season you must choose friends and family who have exercise and eating habits that you can emulate.
[Read: Signs and symptoms of cold and flu.]
The days are short: Short winter days are the biggest health excuse given by people. If you think that you don't have time to work-out then think again. Remember the number of hours is same in winters so go by the clock. Do your exercises at the time you were doing them.
When I reach home it's too dark:

So you are one of them who like to work-out in the evening. Experts are of view that if it is possible, your workouts should be the first thing in the morning. Capturing the morning sunlight can boost up your mood for the entire day.
Image: Getty

Read more articles on Understand Cold and Flu
For more such stories, Download Onlymyhealth app