A new study suggests that inexpensive cloth masks worn by people in the hope of reducing their exposure to air pollution vary widely in effectiveness.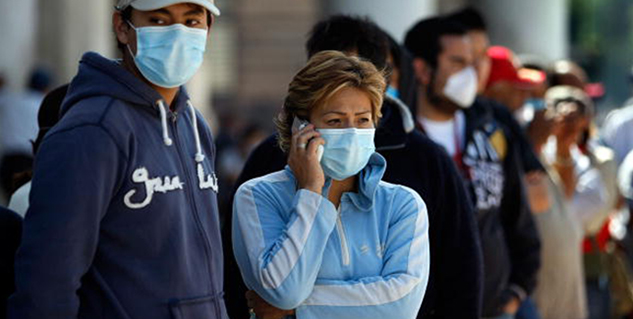 During this project, environmental health scientists tested four masks, a pleated surgical type, two cloth ones and the last, a cone-shaped cloth with exhalation flaps. Among the cloth masks, the one with exhaust valves performed fairly well, removing 80-90 percent of synthetic particles and about 57 per cent of diesel exhaust.
Plain cloth masks were "only marginally beneficial" in protecting people from particles smaller than 2.5 micrometers, often considered more harmful than larger particles because they can penetrate the lungs more deeply.
All masks performed worse for diesel combustion particles compared to monodispersed particles. The two worst performing masks performed better for larger particle size, but poorly on the more harmful smaller particle sizes.
Unfortunately, the least effective two mask types are also inexpensive, reusable and are widely used in developing countries, implying they are a popular consumer choice where pollution mitigation is warranted.
Image Source : Getty
Read more : Health News