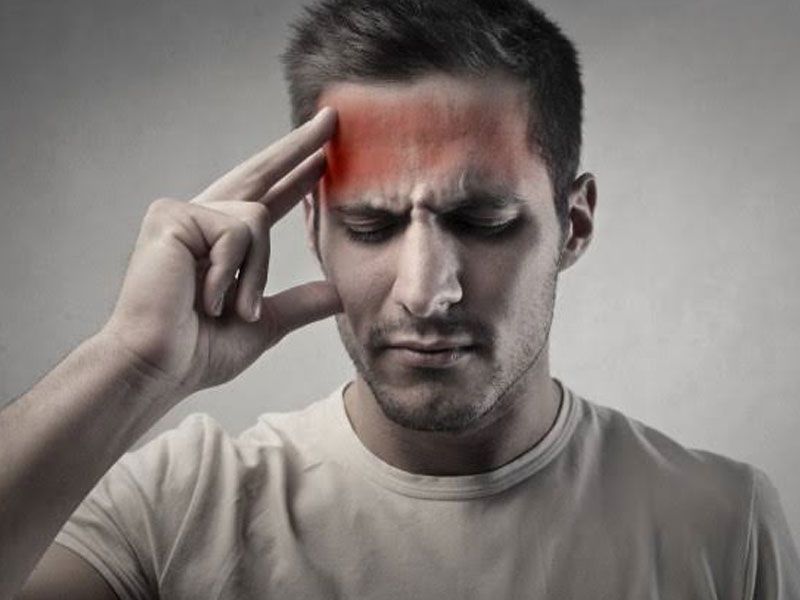 Chronic migraine is a condition of neurological problems. The main symptoms of CM are severe frequent headaches, nausea, vomiting, and many other sensory and physical symptoms. While diagnosing chronic migraine, doctors about the recurrence and duration of a person's headaches. Until now, there are no specific lab tests to detect this condition. Once a person has a diagnosis, they can start with the treatment. These treatment options mostly include medicines and trigger management. Dr. Khushbu Goel, Consultant - Neurology, HCMCT Manipal Hospital, Dwarka, to know about the symptoms, causes and treatment of chronic migraine.
Most people who are suffering from migraines experience a painful attack or episode atleast once or twice a month. But if you have the condition called chronic migraine, you get headaches much more frequently, such as 15 or more days in a month for atleast 3 months. These recurring and severe headache attacks can add difficulty to your day to day life. People who have migraine symptoms but lesser headaches in a month might be having, what is called episodic migraine (EM). Read the article further to know more about chronic migraine.
Chronic migraine symptoms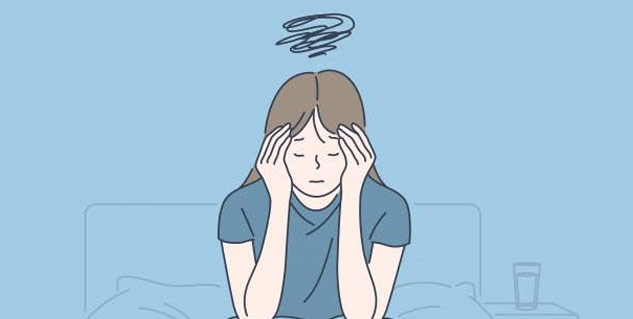 Chronic migraine shares similar symptoms of migraine. The main difference between both EM and CM is in the timing and frequency. If you are having headaches atleast 15 days a month, then it can be chronic migraine. Just like normal migraine, the main symptoms of chronic migraine are:
Throbbing pain on one or both sides of the head (which is not just a bad headache, because it is throbbing)
Vomitting
Nausea
Muscle weakness
Visual impairment
Dizziness
Chronic migraine causes
Doctors and medical experts are trying to reaserch more about what causes these headaches, which mostly runs in families and is hereditary. While, in some cases, it happens due to the changes in your brain chemicals. Abnormal brain activity can also be a factor. Chronic migraine is a condition seen mostly in women. Every person who has migraines has different triggers, but the common risk factors are:
Caffeine
Stress
Lack of sleep
Hormonal changes
Obesity
History or physical trauma
Chronic migraine treatment
There are mainly two broad types of methods to treat chronic migraine: lifestyle management and medications. Most of the patients find relief by making lifestyle moderations only. Here are the two main treatment options for chronic migraine:
1. Medication
Medicines are classified into two parts including acute and preventive medication. Acute medications are useful for the beginning of a migraine episode. Excessive use of these medicines can result in a medication overuse headache, so it is also vital to follow your doctor's instructions. Preventive medications can be used as a long-termtreatment method. They can help in reducing the severity and frequency of migraine attacks.
Also read: Migraine With Aura: Know Symptoms, Causes, Diagnosis And Treatment
2. Lifestyle management
Along with medications, having timely meals and improving your sleep cycles can help in reducing the frequency and duration of migraine attacks. Keeping yourself hydrated and reducing stress is also important to manage chronic migraine. Moreover, another lifestyle habit that can play an important role in treating headaches is avoiding triggers such as smoking and alcohol.
It is important to keep note of daily headaches in a diary. As soon as you observe an increase in the frequency of headaches you are having, consult with your headache specialist. Do not wait until your headaches become a severe and daily occurence. It is easier to manage or even reverse chronic migraine if detected and treated early. Chronic migraine is a sub part of migraine just like episodic migraine. With the help of a good treatment plan, it is possible to believe that the frequency and severity of migraine headaches can be reduced.
Image credits: Freepik