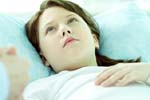 Recent study suggested that children suffering from irritable bowel syndrome (IBS) are at Higher Risk of Celiac Disease.
Recent findings, which were published in JAMA Pediatrics, suggested that children suffering from irritable bowel syndrome (IBS) must be checked for celiac disease. Celiac disease is an autoimmune disorder which affects the intestine and has almost every 1 in 100 people suffering from it around the globe.
It can have serious affects on the health of the patient if not treated on time. As reported by the Celiac Disease Foundation, approximately 2.5 million Americans have not been diagnosed and are at the risk of acquiring long-term health problems caused by celiac disease.
The disease is hereditary and if an individual's parent, child, or sibling is suffering from the disease then the person's risk of developing the disease becomes 1 in 10. The disease can lead to serious health troubles if left untreated. A person may develop type 1 diabetes, multiple sclerosis, dermatitis herpetiformis, anemia, osteoporosis, infertility, miscarriage, neurological problems, and intestinal cancer if deprived of proper treatment for celiac disease.
Although it was proven in earlier studies that there was an increased prevalence of celiac disease in adult patients with IBS, this recent study shows that the link has not been widely proven in children.
A team of researchers led by Dr. Fernanda Cristofori of the University of Bari in Italy conducted the study between 2006 and 2012 in a referral center for the diagnosis and follow-up of gastrointestinal disorders.
A total of 992 children took part in the study who had abdominal pain-related problems including IBS, functional dyspepsia, and functional abdominal pain.
Blood tests were performed on the children and their conditions were classified. According to the classifications, 270 of them were suffering from IBS, 201 had functional dyspepsia, 311 were suffering from functional abdominal pain, and 210 were rejected from the study as they did not suffer from any abdominal related problem. The results of the study showed that 4.4% children suffering from IBS tested positive for celiac disease. However, only 1% of total children suffering from functional dyspepsia and 0.3% of those suffering from functional abdominal pain had the disease.
While concluding their study the team of researchers said "the identification of IBS as a high-risk condition for celiac disease might be of help in pediatric primary care because it might have become routine to test for celiac disease indiscriminately in all children with recurrent abdominal pain, although our finding suggests that the screening should be extended only to those with IBS."
Image courtesy: Getty Images
News source: www.medicalnewstoday.com
Read more on Health News.