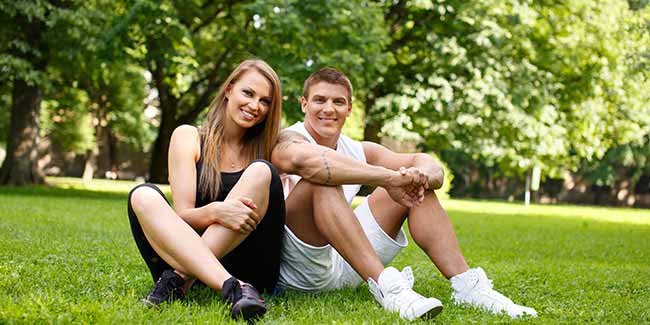 When Paul Valery said "Love is being stupid together", he was right. Let's mould this quote to suit our lifestyle better- "Love is being healthy together".

Health is the best gift that you can give yourself and your loved one. You have all the right to indulge in a sweet, romantic holiday but a few itty- bittys can give you a happy and healthy valentine's day.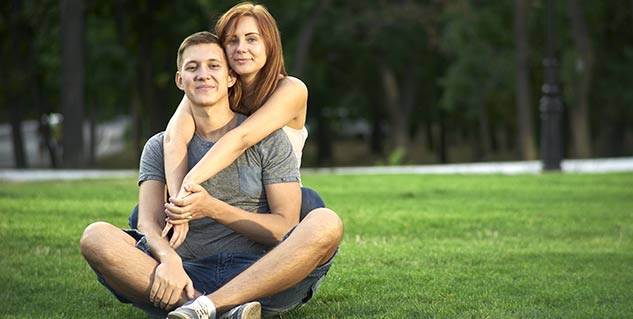 When you are on a holiday
Be prepared when you are going for a romantic getaway. If vaccinations are required, get them. Pack sunscreens and insect repellents. Don't forget the medicines- keep enough for the trip. If you're going on a cruise, learn the sanitation inspection scores for specific ships. Know what's happening en route or at your travel destination.
[Read: 7 Adorable Ways to say "I Love You" this Valentine's Day]
When you are partying
Go easy on alcohol. Excessive drinking can increase the risk of many harmful health conditions. It is also the third leading cause of preventable death. Drunk driving is a big NO! Women, who are pregnant or are trying to conceive, should not drink any alcohol.
When you are on an adventure
Of course adventurous Valentine's Day sounds pretty exciting, but remember to be safe. When you and your partner are considering a new, potentially risky activity, use appropriate gear, including seat belts, life vests, and helmets to help prevent injury.

A romantic candle light dinner or eating by the bonfire is the mushiest thing to do to celebrate love. Watch out for sparks, don't leave the fire unattended.
When you are giving them expensive chocolates
Chocolates have carried the message of love effectively over centuries. But by giving chocolates, you put your girl at the risk of gaining weight and prove to her that you have no imagination! Take a melon, carve 'I Love You' on it, and place it on the top shelf of their refrigerator. It's innovative and a hand-made healthy gift. (It's easy on the pocket too.) High Five!
[Read: Valentine's Day Celebration for the Friend Zoned and the Broken Hearted]
When you are dining at a revolving restaurant
Feeling giddy at the mere thought of it? You might have recalled the average food and the size of your bill. Instead go for a helicopter ride. It will be worth the money you will spend and the sight-seeing experience will be exceptional. Okay, this is not a healthy date idea but it sure is a happy date idea.
When you are dating your heart
Even a five-year-old knows that February is Valentine's month but most of us don't know that February is American Heart Month, and Valentine's Day is a great time to start taking steps to be heart-healthy. Don't let the love-day shift your focus from your healthy routine. In fact, date your heart and care for it.
When you are cooking for your beloved
The intention is what matters, even if you put up a half-cooked or burnt meal. Just remember to make it healthy. Serve food lower in salt and fat content, provide more fruits and vegetables, and make less sugary sweets for an overall healthy Valentine's Day.
When your date is not well

Be sensitive towards them. Consider that your valentine may have allergies, asthma, diabetes, or other health conditions. You can be sensitive to your valentine by finding out if certain foods, flowers, pets, stuffed animals, or other items might affect their health.

With these ideas you can rescue your special day from being detrimental to your health. Celebrate love with full zing and be healthy along with it, so that you don't repent any part of your jubilations. We wish you a very happy and healthy Valentine's Day. Much love!
Image: Shutterstock

Read more articles on Festival Fever.
For more such stories, Download Onlymyhealth App. .