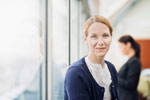 In a new study conducted at the University of Leiden, Netherlands it was found that by carrying your tasks in your preffered temperature you boost your work memory.
Now your daily office work can be influenced by the temperature of your surroundings that is what a new research has to say. If you feel too hot or too cold in your work place then there is a chance that you are less likely to be productive. This research comes from a team of researchers at the Leiden University, Netherlands.

Now we all know how we get annoyed when the temperature does not suit us, we don't like it too cold, or too hot. Also it is a matter of personal choice, while some prefer bright sun shine, others prefer the cold outdoors and the truth is that environmental temperature can cause havoc in our daily lives. It can play the fool with our cognitive abilities.

The Research
According to the research from the Leiden University that included psychologists Lorenzo Colzato and Roberto Sellaro, there had been studies in the past which suggested that cooler environment boost cognitive performance when you are carrying out complex thinking tasks. Other research which included a study from the Kessler Foundation in 1012 tells us that the warmer the temperature the more will our cognitive performance get the kick.

But here in the Leiden University research it was noted that there is very limited research on whether temperature affects the working memory which is the one responsible for holding and manipulating the information over short periods of time. Humans use their working memory for simple, everyday tasks which includes remembering a telephone number or giving directions. The research team looked into it further by conducting a series of tests on two groups of participants who were placed in their groups dependent on the temperature that they preferred, be it cool or warm.

In the research, the subjects were required to carry out a working memory task in three different environments set at different temperatures. These were: 25 °C (77 Fahrenheit), 15 °C (59 Fahrenheit) and 20 °C (68 Fahrenheit). The subjects had to view different letters on a computer screen and each letter would appear after the other. The subjects then had to signal whether each appearing letter was the same as the one which they had seen two letter previously.

The Result
The findings which were published recently in the journal, Psychological Research had revealed that when the participants were performing the task in an environment set to their preferred temperature they happened to have performed better.

Finally the investigators hypothesized that by carrying the tasks in the preferred temperature you could counteract "ego-depletion". This is the reduction of self control after completing an exhausting cognitive task when significant cognitive control is necessary.

News Source: medicalnewstoday.com

Read more on Health News.