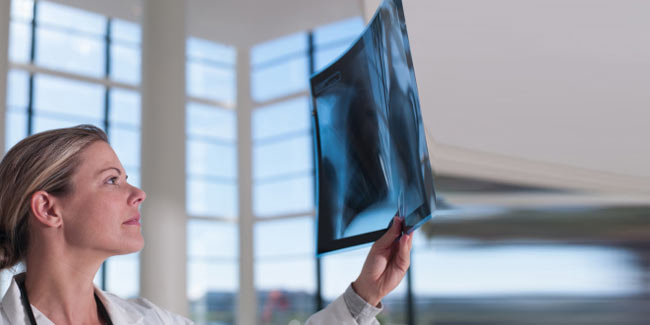 Benign pulmonary nodules are small growths or lesions found on lungs. These nodules have a wide variety of causes ranging from infection and inflammation to abnormal tissue growth.
Lung nodules are small growths or lesions on the lungs, usually less than 3 cm in size. They are typically classified in two categories, cancerous and non-cancerous or benign nodules. Most of the nodules on the lungs which are smaller in size are usually benign, and the larger masses show a greater probability to be cancerous.

Pulmonary nodules usually display no symptoms of their own; however some symptoms such as shortness of breath, wheezing, coughing etc. might be present in some of the patients. Benign nodules can be caused due to a wide variety of diseases which affect the lungs.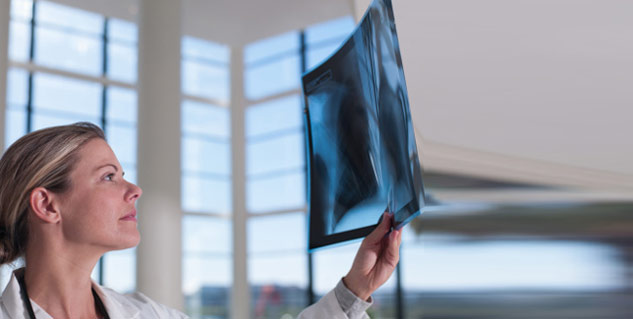 Bacterial infections
Pulmonary bacterial infections such as tuberculosis and pneumonia can cause a lung nodule even after the infection is controlled or eliminated. Such infections result in inflamed tissue or scar tissue which can be seen as nodules in chest X-rays. Nodules caused due to infection are usually found in groups.
Fungal infections
Lung diseases can also be caused due to certain types of fungus. Histoplasmosis is a fungal infection contracted by coming in contact with bat or bird feaces containing the fungus.Other fungal infections or the lung are coccidioidomycosis, cryptococcosis and aspergillosis, all of which can lead to lung nodules, even after the infection is treated.


All these diseases can cause inflammation in the lung tissue, forming into granulomas or a small cluster of inflamed cells. These granulomas can calcify over a period of time.
Autoimmune diseases
Autoimmune diseases also cause inflammation in lung tissue which can lead to nodule formation. Autoimmune diseases such as rheumatoid arthritis and Wegener's granulomatosis can cause thickening and scarring of lung tissue which causes lesions on the lungs.
Sarcoidosis
Sarcoidosis is a disease which leads to abnormal collections of inflammatory cells which can be found in lungs, skin and/or lymph nodes, or rarely in other parts of the body. The exact cause of sarcoidosis is unknown and for many patients the disease disappears after several years. Sarcoidosis is diagnosed after other causes of pulmonary inflammation, such as tuberculosis and autoimmune diseases are ruled out.
Cancer
While most of the smaller nodules present on lungs are benign, the relatively larger ones can represent cancer. Developing cancerous nodules is more likely if you have a genetic predisposition to lung cancer or if you are exposed to toxic materials such as asbestos or nicotine due to smoking. The best way to avoid developing cancerous nodules is to discontinue smoking and avoid exposure to toxic materials and passive smoking.
Image source: Getty
Read more articles on Lung diseases