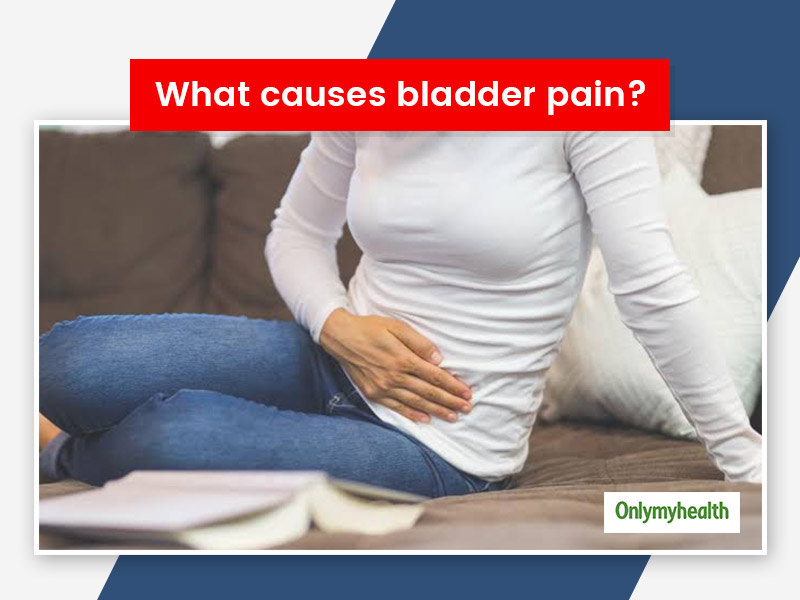 Bladder pain in both men and women is caused due to various factors. Here are the symptoms, diagnosis and treatment for this condition. Read on.
Bladder is one of the main organs of your body which performs a major function of urination. It is a hollow, balloon-shaped muscle present in the middle of your pelvis. It basically expands and contracts as it gets filled and emptied with urine. Your bladder is responsible to hold the urine that it got from your kidneys through tubes called ureters before releasing through urethra. Well, bladder pain is common among both men and women but for very different reasons. And, the pain varies from being mild to severe, depending upon the cause behind it. To know about the symptoms, causes, diagnosis and treatment for bladder pain, Onlymyhealth editorial team spoke to Dr. Aditya Pradhan, Director, Urology & Renal Transplantation, BLK Super Speciality Hospital. So, read further to know more about it.
Bladder pain symptoms
Bladder pain is a non specific entity. It does not point in any particular direction, unless you evaluate what exactly are the symptoms. Whenever the patient experiences these signs, they have to be looked carefully, because by themselves these are not diseases but can cause further infection. According to Dr. Aditya Pradhan, here are the symptoms that are associated with bladder pain:
1. Not able to pee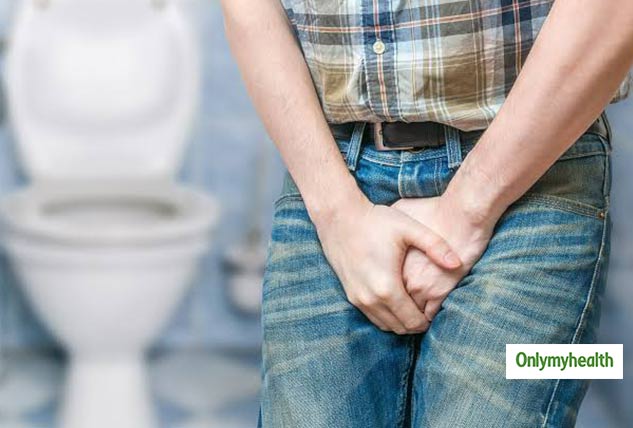 The commonest is when the patient is not able to pee. When he/she has not passed urine since a long time then the bladder gets over extended. And then, the pain starts in the lower parts of the abdomen. This pain can vary from a discomfort to severe pain, significant enough to make the patient aware that he needs immediate care.
2. Chronic retention
The lower part of the abdomen feels very full. If this condition is ignored, it can grow gradually in sometime and lead to chronic retention. In this, if the patient does not pass urine for a long time, then whenever he does, it is just a few drops. The patient might feel everything is fine but this an indication of a very full bladder. So, these are the various causes of bladder distention in the way they manifest. This is the first kind of bladder pain.
3. Lower abdomen pain
This one also causes pain in the lower abdomen. In this one, the pain occurs when the bladder is full and it reduces when the patient passes urine. So, the bladder basically subsides when the patient passes urine.
Also read: What Is Urinary Tract Infection (UTI)? Here Are Its Causes, Symptoms, Treatment And Preventive Measures
4. Burning
This is totally a different kind of pain and is called dysuria or burning while peeing. Patients tell doctors that whenever they pass urine, there is a lot of burning. It is a very discomforting type of bladder pain and may even last for a few minutes.
Before reaching to any conclusion, there are many other signs that a doctor checks. As per Dr. Aditya, some other symptoms that are considered when someone is having bladder pain are:
Frequent urination
Urgency to urinate
Burning while urinating
Lack of urine control
Blood in urine
Bladder pain causes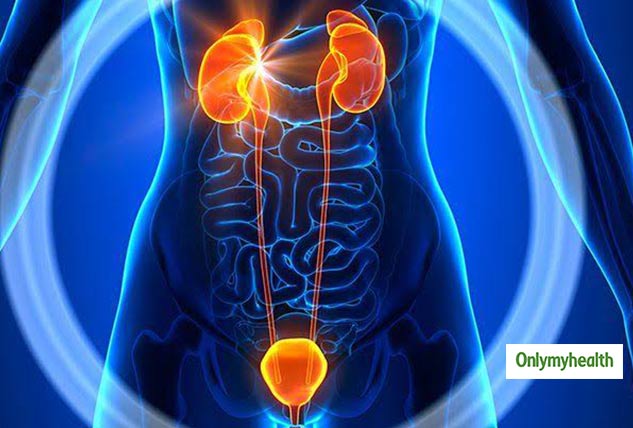 Firstly, based on the above mentioned symptoms of bladder pain, the cause is determined and then further tests are done for appropriate medical treatment. Dr. Aditya said, "These symptoms are from various disorders. Usually, overdistended bladder causes the pain, which also leads to very little passing of urine. This condition is called bladder outlet obstruction." The main bladder pain causes are:
1. The commonest cause of this bladder obstruction is prostatic enlargement which mostly happens in the 60's or 70's. So, if an elder person comes with these symptoms, then the doctor firstly starts looking if it is prostatic enlargement obstruction.
2. In females, it is mostly if the bladder is going weak or due to a muscle spasm on the pelvic floor. So, it is a different cause in males and different in females.
3. When you have burning in the urine, it might be accompanied with fever. These are the symptoms of cystitis of urinary bladder. These indicate that the patient has got Urinary Tract Infection (UTI). So, the patient has to get a urine test done and 2-3 days dosage of antibiotics to treat fever.
4. Sometimes, the patient might even have pain, burning and blood in urine too, which means there could be the possibility of having a stone. This stone might have dropped into the bladder from the kidneys. Therefore, this can also create an obstruction in the bladder.
5. Very rarely, the bladder pain could be on account of a tumor. So, there are number of causes which can produce bladder pain symptoms.
Also read: Experiencing Pain When You Pee? These Can Be The Reasons
Bladder pain diagnosis
As per Dr. Aditya Pradhan, after the doctor has taken a detailed history as to what is the problem. Then, a physical examination of the patient is done. The common tests which doctor do for bladder pain diagnosis are ultrasound, a urine test to look at the presence or absence of blood. Based on these assessments, the decision of doing further tests is taken. Further tests like uroflowmetry, TSA blood test and CT scan. If you have a weak bladder, then a urodynamic study is also done to know what you are dealing with in that particular patient.
Bladder pain treatment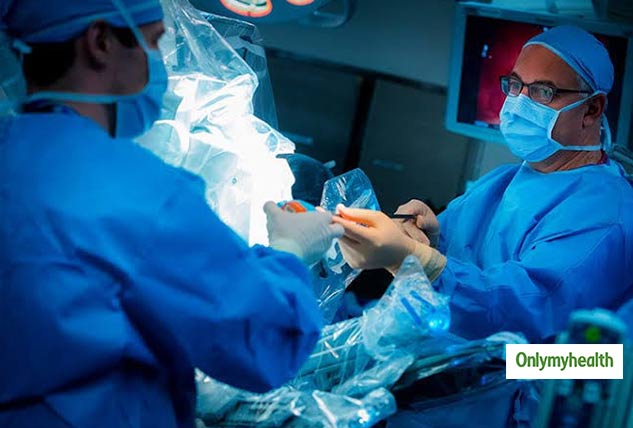 Treatment varies in every patient depending upon the cause. If there is an obstructed bladder in an enlarged prostate, then medicines are prescribed. And, if the medications don't work then it needs to be operated. In females, if it is a weak bladder then some medicines are given to help the bladder regain some strength. Sometimes, if the outlet is very tight, then it has to be treated with surgery. If it is an infection, then antibiotics are given as per whatever the symptoms are and what the tests show. If there is a stone, then it is operated to take it out. In case of tumor, the doctors do a biopsy as the pathology reports tell how deep the tumor actually is. So, treatment depends totally on what problem the patient has actually got. Some lifestyle moderations that one can make are:
1. Increase fluid intake
In most cases like UTI or prostatic enlargement, more than 5-6 glasses of fluid is recommended. Fluid intake should be increased including water and juices. However, the consumption of tea and coffee should still be avoided as it contains caffeine.
2. No rough diet
Another lifestyle moderation for bladder pain is avoid rough diet that gives constipation. There are many foods like bananas, chewing gum and gluten that can make a person constipated. Therefore, such rough diet foods should not be consumed in this condition.
Also read: 3 Natural Ways To Prevent Bladder Cancer
3. Avoid caffeine
High caffeine intake can also lead to frequent urination in both men and women. It is a very common side effect as the stimulant has a huge effect on your bladder. Drinking too much tea or coffee makes you urinate frequently as it makes your bladder overactive. And, taking caffeine can also lead to constipation so it should surely be avoided. Moreover, it is strict no for smoking too.
Therefore, these were the symptoms, causes, diagnosis and treatment for bladder pain by Dr. Aditya Pradhan. Bladder pain is usually caused by Urinary tract infection, which is treatable through medications. As soon as you experience such pains, you need to visit the doctor immediately to know the underlying cause and further medical treatment.
Read more articles on Other diseases