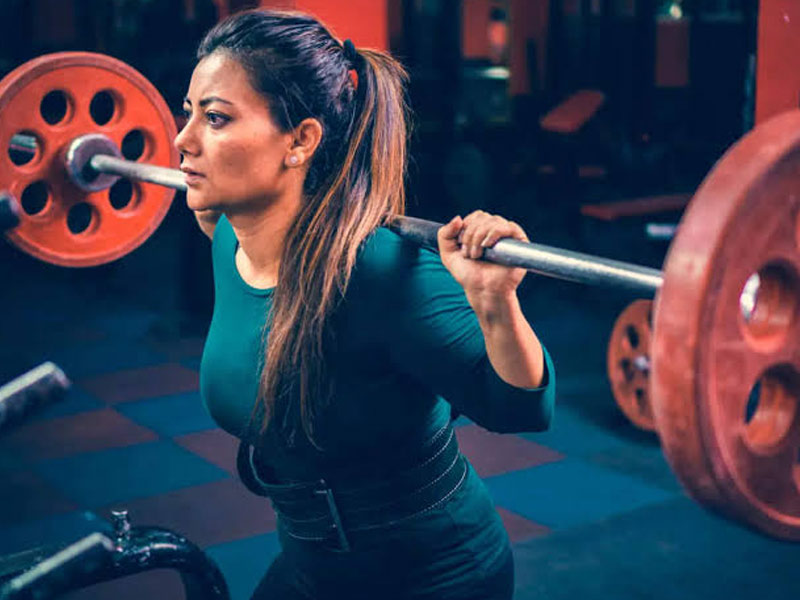 Strength training is defined as any sort of exercise that uses one's own body weight or equipment to increase muscle mass, strength, and endurance. There are numerous Strength Training programmes available, including Bodyweight Exercise, Circuit Training, and Weight Lifting. Strength training should be at the top of your to-do list if you just do one thing to improve your health. It entails performing a specific task with one or more muscle groups, such as lifting a weight or squatting.
Strength training has become an integral aspect of most workout routines, thanks to a growing body of evidence demonstrating its numerous advantages. If you've ever contemplated strength training, you might be wondering how it can help you live a healthier life. Onlymyhealth editorial team talked to Dr. Dayaram Prajapati, MPT (ORTHOPAEDIC), Consultant Physiotherapist, Department of Physiotherapy Masina Hospital, Mumbai, to know about the benefits of strength training.
Benefits of strength training
Strength training has many advantages. The following are some of the benefits of strength training:
1. Burns more calories
We burn more calories using a strength training programme to reduce or regulate body fat. Strength training can help you maintain or lose weight by increasing your metabolism and burning more calories. Strength training reduces visceral fat and makes the body appear slimmer.
2. Makes body stronger
Strength training makes our bodies stronger as well. Because body muscle mass typically reduces with age, strength training can help to enhance and sustain muscle mass at any age.
3. Reduces chance of failing
A strength training programme reduces the chance of falling. Strength training is an important element of any fitness regimen. It becomes more powerful, healthier, and slimmer.
Also read: Weight training:Pros and cons
4. Good for heart health
Strength training improves the health of our hearts. Similar to cardio, this form of exercise is also good for cardiovascular health. You can prevent heart conditions by indulging into strength training daily.
5. Boost self esteem
Strength training can enhance your self-esteem significantly. It assists you in overcoming obstacles, achieving a goal, and appreciating your body's strength. It can boost your self-efficacy – the belief that you can succeed at or complete a task — which can boost your confidence significantly.
6. Bone development necessitates strength training
Weight-bearing workouts cause temporary stress on your bones, signaling bone-building cells to respond and rebuild stronger bones. Osteoporosis, fractures, and falls are all reduced by having strong bones, especially as you get older. Strength training helps to keep your joints healthy and injury-free.
7. Linked to improved brain health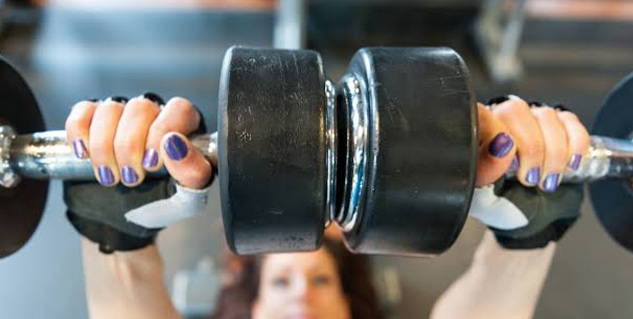 Multiple studies in older persons have found that strength training improves cognitive performance (e.g., processing speed, memory, and executive function) when compared to those who do not. Lifting weights on a regular basis will help you feel better and improve your mental health as well.
8. Improves quality of life
It improves your quality of life and your capacity to do daily tasks, or ADLs. Strength exercise, especially as you get older, may improve your quality of life. Strength training has been found in multiple studies to reduce anxiety and improve happiness too.
Also read: Why Women Must Include Strength Training In Their Workout Routine
Types of strength training
Here are the main types of strength training:
1. Muscle building
Hypertrophy of the muscles. This sort of strength training, often known as muscle building, uses moderate-to-heavy weights to induce muscular growth. Muscle endurance is a term that refers to the ability to maintain. This is the ability of your muscles to workout for an extended amount of time. High reps with light weights are typically used in training to enhance muscular endurance or body mass index.
2. Circuit training
It is a type of exercise that entails You cycle through several workouts with little to no rest between them during this type of full-body conditioning. Maximum muscular strength. Low reps (typically 2–6) and heavy weights are used in this exercise to increase general strength. It's best left to the most seasoned exercisers who have perfected their form.
3. Powerful explosions
This workout mixes speed and power to increase your power output. It's frequently used by trained sportsmen to help them perform more explosive movements in their sport.
Individuals can be encouraged to do different sorts of workouts, such as isometric exercises, aerobic activities, and resistance training, depending on their blood pressure. Professionals also recommend eating healthy foods such as whole grains, fruits, and vegetables, as well as limiting salt intake, to help control blood pressure and maintain good health.
Strength training has a number of advantages, including a reduced risk of chronic disease, improved self-esteem, and a lower chance of injury and falls. Start slowly and concentrate on your form for the best outcomes. Gradually increase the weight or resistance you use, as well as the number of reps and sets you do.
All image credits: Freepik