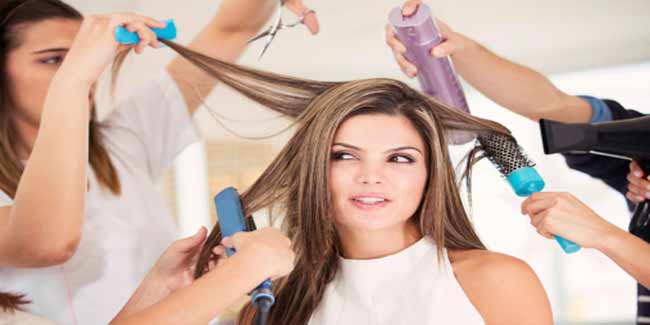 Hair rebonding might give you a whole new, sleek look but along with such benefits of hair rebonding, you must also know ways to care for your chemically treated hair.
If you want to flaunt straight locks like the ones you see on the labels of hair products and shampoo ads, hair rebonding is perhaps the best solution. Although, hair rebonding is a completely chemical based procedure that can cause damage to your hair, it is virtually the only option available for women obsessed with aesthetics. Ideally, hair rebonding must only be considered after a thorough evaluation by a certified trichologist.

Some of the benefits of hair rebonding must also be considered before opting for the procedure to ensure that you are well aware of what to expect.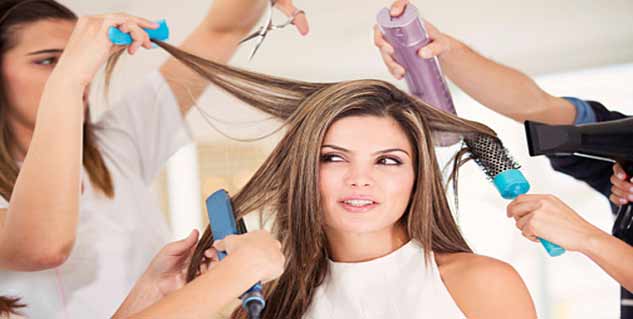 Benefits of hair rebonding
Firstly, hair rebonding is perhaps the only procedure that allows you to achieve perfectly straightened hair without having to repeat the straightening exercise after a couple of weeks or months. All that you will be required to do is touch base with the professional after every 6 months.
Rebonding is a relatively easy procedure to pursue. Moreover, you can get it done at a professional hair styling facility whenever you want.
Modern forms of hair rebonding look at minimising damage by using revolutionary products that do not cause extensive damage to the strands. Some simple post rebonding care measures can take care of the damage effectively. Care regimes include oiling, conditioning and steaming hair at weekly intervals to alleviate the rebonding associated dryness.
Although, a professional rebonding exercise seems like tad expensive at first, long term analyses reveals that the process is indeed cost effective because once rebonding is done, you will not be required to spend on repeated straightening procedures. Hence, recurring costs can be managed.
Most importantly, rebonding is the sole procedure that ensures an impeccable and unmatched look.

The benefits of hair rebonding are subject to a few considerations. First, you need to assess your hair type and check if rebonding is the right solution for you. Once you have found your hair type, get hold of an experienced hair styling facility to carry out the job with precision.

Check on the credentials of the styling facility and choose one on the basis of a few customer referrals. Enquire if the stylists provide the required assistance in case you face post rebonding problems. They should also advise you about post bonding care. Some online options can be assessed to make a prompt yet impressive choice.

4 ways to care for chemically treated hair
Unfortunately, chemical treatment of any kind weakens the structure hair, and renders it more prone to dehydration, brittleness and breakage. In order to compensate for these pitfalls, we need to take steps.
Ordinary products will, in all likelihood, have a drying effect; replace them with nutrient rich, moisturising variations and those directed specifically at repairing and protecting dyed or chemically straightened locks.
Because chemically treated hair tends to dehydrate and lose moisture, it is not a good idea to wash it rigorously everyday. Too much exposure to hot water and shampoo will simply further strip your hair of essential nutrients. Stick to washing every second day.
Especially when it is wet, dyed or chemically straightened hair can become extremely fragile and easily snapped. Avoid brushing your locks when they are still damp; instead, apply a leave in detangler and, starting at the bottom, use a wide-toothed comb to sort out any knots.
Chemically treated hair is prone to developing dry and split ends. In order to deal with this problem and to prevent it from weakening your hair on a larger scale, it is a good idea to visit the salon about once a month in order to have the dead, dehydrated tips snipped off.


Image Source: Getty
Read more articles on Hair Care.