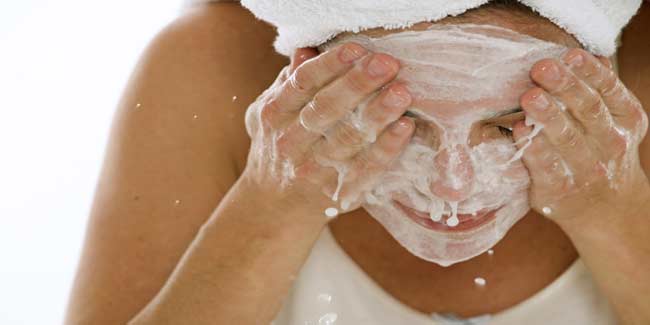 Wont it be a dying shame to have your beauty treatment go wrong? On one hand when you are trying to look better and things suddenly go terribly wrong.
Imagine you went into a beauty salon hopeful of coming out looking gorgeous only to turn up just as someone you never wanted. Well, all beauty treatments are not a piece of your favourite cake. You may already have come across one yourself or least heard horror stories of someone, who had a bad day at the salon. Here is an assortment of some of the beauty mishaps you'd only hope to never be a victim of.
[Read: About Plastic Surgery Gone Wrong]


Skin Waxed out with Eyebrow, Ouch!
Watch out for gossiping ladies at the salon as you may end up spending several rupees in fixing a slip up on a beauty treatment that costs only a few bucks. During an eyebrow wax session, the lady at the salon was applying wax under eyebrow during which a little wax slipped further down. Having unnoticed the extra wax, the lady ripped off the area with a wax strip only to have burnt and taken the skin off along.
Permanent Lip Liner outside the Lip Lines, Pouty much?
The woman, who got through this beauty treatment, is sure to have learnt a lesson. Having got a permanent lip liner tattooed on her lips, she was convinced that the salon staff had no idea where the lip liner was to be placed. The only solution that the victim of this grievous mistake has now is laser tattoo removal.
The Bigger the Better? Think Again
Pete Burns of "Dead or Alive" face made a decision to have his lip implants removed after he had several plastic surgeries. Instead of removing the implants completely, his skin was injected with filler that caused his lips to swell, have blisters and lumps. Later, he couldn't eat normally and had to drink with the help of a straw.
Epic Sun Spot Removal Failure!
Research as much as possible before choosing a sun spot removal clinic because if you choose to settle for anything substandard, you may as well land in trouble as did this victim, who went to get sun spots of her back removed. When she informed the staff that she felt pain that was like someone pressing hot curling irons on her back, the staff told her it was normal when in actuality, they were second and third degree burns. The skin hadn't been tested before being worked on.
Read more articles on Beauty Treatments & Body Surgeries.