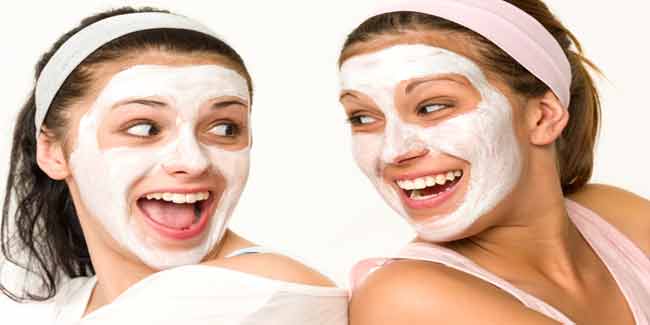 With a 'happening' social life, teenagers often need to primp and prep to look fabulous. Most of them rely on cosmetics to get the 'desired' look, but they often neglect the repercussions of using these chemical-laden cosmetics. Cosmetics snatch away the natural glow of the skin and make it prone to problems such as acne and dryness. If you are a teenage girl's parent, you can save her skin from damage by resorting to some beauty secrets that you would wish you knew in your teen years.
Vaseline is a life-saver: You may have used Vaseline only as a chap stick to heal your dry skin, but do you know that it also makes an effective eye make-up remover. Besides, it is cheap too. Before going to bed, apply Vaseline on your skin to keep it smooth in the long-term. Vaseline is thick and may clog skin pores causing pimples so only apply a little of it. Girls who have shiny and oily skin shouldn't use Vaseline on their skin.

Do not apply foundation: We agree that applying foundation will save you from exposing a face full of pimples or an unevenly toned skin, but you must realise that it gives an unnatural look and suppresses your skin's natural radiance. If you've acne, use a concealer and follow it up with a tinted moisturiser to cover it up. This will make your skin look natural, giving a youthful appearance.

Wash your hair on alternate days: And you thought that washing your hair frequently will make them brittle and dull? No, it won't. Washing and conditioning your hair every alternate day will not dry your hair, instead keep the scalp clean. If you cannot wash them on alternate days, tie them in a braid or a bun because dirt can easily get trapped in greasy hair.

Scrub your dry skin in winter: In winter, you may scrub your dry and itchy skin to relieve skin dryness and irritation. Invest in a scrub that is suitable to be used the cold weather. After scrubbing your skin, make sure you apply a thick moisturiser . To heal dry feet and cracked and layered heels, rub them with a pumice stone as it is better than any feet cream available in the market.

Volumise your Oily hair: If your hair is excessively oily and becomes greasy a few minutes after shampooing, sprinkle baby powder on their roots and then wash them off with a shampoo meant for dry hair.

Another important beauty secret for teenagers is to play it up with their best physical feature. If you have been told innumerable times that your eyes resemble those of a celebrity, ensure that your eye shadow further complements the eye colour. Remember to wear mascara every time you step out of home. For pouty lips like those of Angelina, wear bold lipstick colours and touch it up with a gloss.
Read more articles on Skin Care.