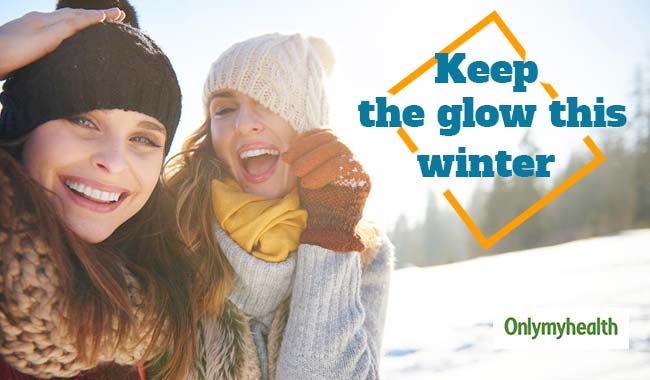 Wrapped in my cosy woollens, thick scarves and knitted socks, I love sipping my hot cup of cocoa latte while soaking up the warm winter sun. Oh, that wintery nip in the air and the festive feel makes me love the whole buzz around.
But, winters bring their own fair share of skin troubles too and it is no fun for the skin. Dry, parched skin devoid of moisture is a common problem during this season. The reason why your skin becomes dry during winters is the cold and dry air which makes the water in your skin dry up quickly leaving it feeling tight and flaky.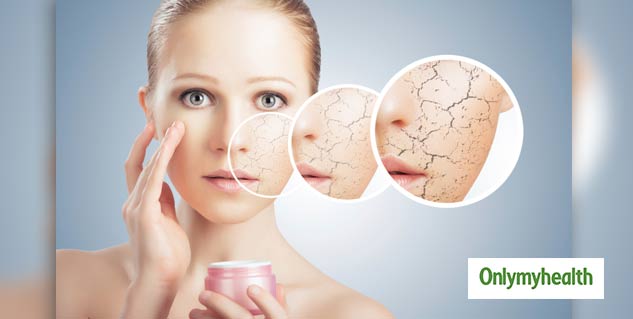 You are not even safe in the confines of your home as the water and home heaters rob your skin of its moisture. You need to take more care of your skin during winters as the harsh season can make your skin crack or bleed, making it worse for you.
It is very important to follow a proper skin care regime during winters to protect your skin from this harsh weather.
Also read: Manage oily skin in winters with these steps
Stop using soap with immediate effect as it dries up your skin further, use a gentle cleansing lotion or cleansing cream instead. One very basic thing to do during this season is to moisturize your skin in the morning and before going to bed to replenish it by sealing in the water below the skin surface. You can also use a good Vitamin E night cream as it is cream based and keeps your skin moisturised. One important tip regarding moisturisers is to use a heavier moisturizer than the one you use in summers.
Every night, before going to bed, mix one tablespoon of milk cream in a few drops each of glycerine, castor oil and rose water. Mix well and apply all over your face, neck and hands. Leave it overnight and rinse with water in the morning and splash with cold water afterwards. This home remedy acts as a protective barrier for the skin and keeps it well moisturised.
You can also make your own face pack at home. Take a banana, 1 tablespoon honey, a quarter teaspoon of cream or milk powder and 2 drops of sandalwood oil. Mix these ingredients well and apply on your face. Let it on for 20 minutes, rinse off afterwards and apply a moisturiser in the end. Remember not to use facial masks and products containing alcohol or lotions as astringents.
You can also try this home-made facial mask, mix ¼ cup yoghurt, 1 tablespoon honey, 1 tablespoon milk powder and 2 yeast tablets powdered. Leave on for 10 minutes and splash with cool water afterwards. Do this once a week for best results.
Make your own facial oil at home using essential oils, take 1 teaspoon almond oil, add 1 drop of jasmine oil and 1 drop of patchouli oil to it, mix well and massage your face with this mixture for 15 minutes. Wipe off and apply moisturiser in the end.
Remember not to bathe or wash your face at least half an hour before going out in cold, reason being, the water that has moisturised your skin will chap it once the cold air hits it. Another simple hack during winters is to keep a pot of water over your room heater to keep the surrounding air moist.
Lips are the one such part of your face which suffer a lot during this harsh weather and since they have no oil glands of their own, further the damage they go through. Apply a coat of Vaseline overnight and then use a lip balm in the morning. Do not apply lipstick to chapped lips as it will dry them furthermore.
A home remedy that works for me very well during winters is that I crush some rose petals, mix them with a little butter and apply on the lips before going to bed. I keep it overnight and wake up to smooth and soft lips in the morning.
So, go ahead and flaunt that flawless healthy skin this winter with these skin hacks and enjoy the weather to its full glory. Happy Winters!
Read more articles on Home Remedies.
For more related articles, download OnlymyHealth app.