What we call Psoriasis is an autoimmune disease, and it manifests itself as a skin disease. It is important to understand that foods causing psoriasis should be avoided when there is any symptom. Harmful foods that cause psoriasis can often aggravate the situation and make it worse. It has been found that those people suffering from psoriasis are in fact at a greater risk of depression, and anxiety, this can also lead to thoughts of suicide.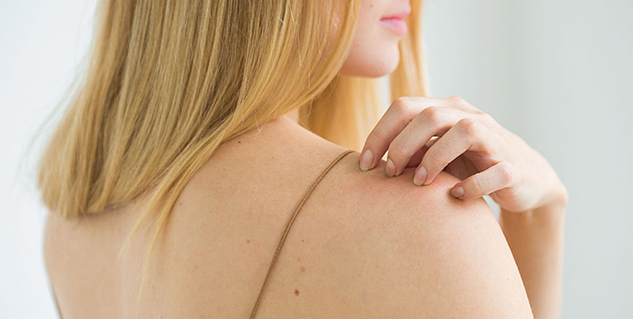 At the root of the disease, psoriasis actually affects the immune system, and it comes from the body's T cells. The T cells are ideally designed in order to protect the human body from any infection and disease. When someone suffers from psoriasis, the T cell becomes active and this sets off other immune responses. Now psoriasis diet triggers are listed here below, so that you fully understand your dietary requirements, what to eat and what not to eat. A healthy diet is very important in any type of disease.
Gluten and yeast
There is a considerable amount of doubt regarding gluten and yeast, and their role in psoriasis. Research suggests that those who suffer from celiac disease (which is marked by a sort of sensitivity to gluten), may be running the risk for psoriasis. So, in this regard, a gluten-free diet is recommended for these people, as it could lead to better symptoms. Yeast is also another food that could fall in the category of foods causing psoriasis, as some patients feel yeast worsens the psoriasis situation.
Red meat
Now red meats are known to be fatty, and can cause inflammation, and psoriasis is a disease of inflammation. Patients with psoriasis could find that foods that are anti-inflammatory in nature are helping to control their symptoms. When talking about psoriasis diet triggers, this is an important one; people suffering from psoriasis might not necessarily find themselves directly affected, but red meat may cause higher risk of heart diseases.
Dairy
Once again we are talking about inflammation, and because high-fat dairy can cause inflammation, it is advisable not to consume it. Patients could try to cut down on the consumption of whole milk, and full-fat cheeses, and instead opting to consume low-fat dairy is a healthy choice. This might not exactly improve psoriasis, but rest assured it is better for your heart. Among all the harmful foods that cause psoriasis, it is safe to say that the ones causing inflammation should be avoided at all costs.
Junk foods
Junk foods should usually be avoided by everyone in general, and especially so by patients of any kind. This is of course also true for psoriasis patients. Junk foods as we know are high in saturated and trans-fat, full of refined starches and sugars. All this can of course promote inflammation. Junk foods therefore fall under the category of foods causing psoriasis. Junk foods are also high in calorie and have very little nutritional value, and so those suffering from psoriasis may have to fight the added burden of weight gain.
There is always an increased risk of heart and cardiovascular diseases, and hence, quitting junk food would be a great step forward. Also, alcohol must be avoided at all costs.
Image Source : Getty
Read more articles in Beauty & Personal Care