Atherosclerosis is a many-headed hydra i.e. it is a single disease process that can cause many complications as any artery in the body can be affected. It starts at a young age and the process of narrowing and hardening of the arteries progresses slowly over decades, usually without any symptoms. There is no cure for the disease, but it can be prevented, the onset can be delayed and the complications can be avoided through proper management. Consult your doctor if you are at risk of developing atherosclerosis.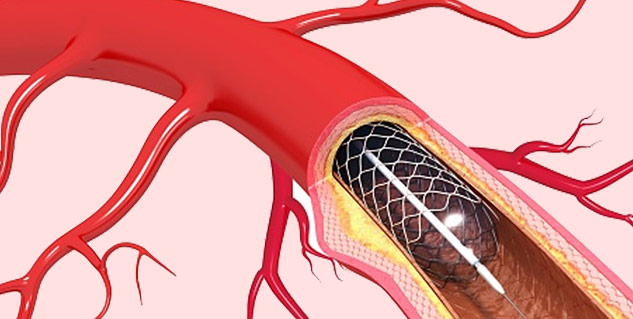 Image Source : Getty
Some factors that increase the risk of atherosclerosis include:
Family history of atherosclerosis.
High blood levels of LDL cholesterol.
Hypertension (high blood pressure).
Smoking and alcohol consumption.
Male sex.
Diabetes.
Being obese/overweight.
Eating high fat diet.
Race.

If you have one or more risk factors for atherosclerosis, your doctor may recommend tests to diagnose it. Blood cholesterol level is often used to diagnose atherosclerosis. People with elevated bad cholesterol (LDL cholesterol) are at a higher risk of atherosclerosis. Some other newer tests can detect atherosclerosis.
Also read : Tips prevent atherosclerosi





Consult your doctor if you have any symptom suggestive of some significant medical problem such as:
Chest pain, abnormal alteration of heart beat etc are symptoms suggestive of coronary artery disease.
Weakness or pain in arms or legs, paleness or blue tinge on your skin, loss of hair in affected areas etc are symptoms suggestive of peripheral artery disease
Weakness of a part of the body (face, arms or legs, especially on one side of the body), problems of vision (in one or both eyes), dizziness, trouble walking, loss of balance or coordination and unexplained falls are symptoms suggestive of coronary artery disease.
Erectile dysfunction. Atherosclerosis is the most common cause of erectile dysfunction.

Early detection of atherosclerosis and start of treatment (lifestyle changes and if needed medications) can prevent many of the complications related to atherosclerosis.
Top image source : Getty
Read more articles on Atherosclerosis