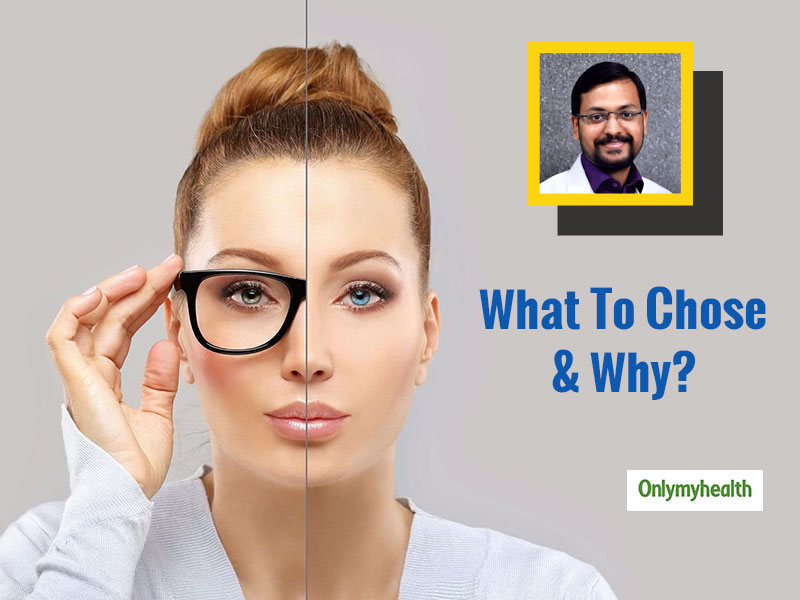 Be it glasses or contact lenses, the deal is to have better and enhanced vision. The moment we get diagnosed with a vision problem - be it near-sightedness, farsightedness or astigmatism - one question that keeps haunting us is - spectacles or lenses? Which is a better choice? According to Dr Chirag Gupta, Senior Consultant, Sharp Sight Group of Eye Hospitals, "The answer relies on your comfort and your lifestyle. It also depends on your work requirement, at times. For instance, if you are a model or an air hostess, spectacles, in that case, is definitely a big no!"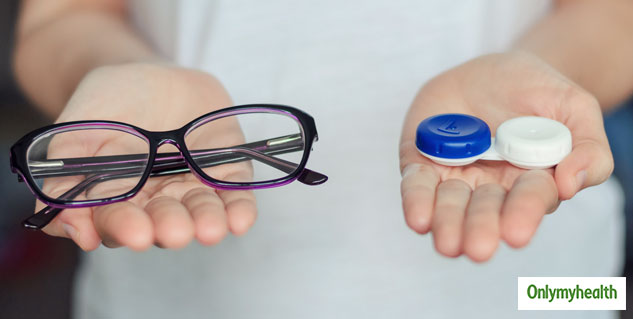 Also Read: Types, Stages And Basic Treatment For Eye Cancers Explained By Dr Mahipal Singh Sachdev
Besides, if you are an active person or someone who is totally into playing sports, then too you may prefer contact lenses over glasses. Contact lenses may also be a preferred choice for people who don't like to change their appearance. Dr Chirag says, "before making up your mind, it's advisable to explore the pros and cons of both glasses and lenses as they come with their own set of benefits and limitations."
Contact Lenses
For those of us who don't like to weigh down under the weight of those bulky glasses, contact lens is the ideal choice. Contacts are remarkably easy to wear, and even during a vigorous activity like running, dancing or jumping, they don't bounce around or slip from the eyes. To the contrary, people who play sports either prefer LASIK or contact lenses. These are hassle-free and offer a clear, crisp and natural vision that one can fully participate in the game without having to worry about the glasses.
Glasses, for some people, are the perfect excuse to avoid a workout. They may claim that glasses steam up when they get hot and sweat, or make the whole experience bit uncomfortable. So for people with an active lifestyle, contacts are the perfect solution.
Besides, unlike glasses, contact lenses provide excellent peripheral vision. Driving, for example, involves good peripheral vision. So, individuals who love to go for long drives or prefer driving at night, contact lenses are the best option.
But, with contact lenses, one has been extra careful about the hygiene factor, which if not taken care of, can enhance the risk of infection.
Also, contacts must be appropriately maintained. They must be taken out, cleaned properly, replaced frequently, and stored appropriately. It is of course, a bit expensive as compared to a pair of glasses, which is often a one-time investment.
Some tips to take care of your eyes during work-from-home:
Glasses
While contacts are for ease and comfort, glasses are nerdy and for convenience. Glasses require very little need for delicate care, and they come with a lower risk of infection. Glasses, if crafted with photo-chromatic or anti-UV lenses, can also protect from ultraviolet rays of the sun. That means while people with contact lenses will have to purchase sunglasses, individuals with prescription glasses get protection and vision correction in a straightforward investment.
Besides, wearing glasses has long been associated with intelligence and seriousness, so if you are someone who wants people to take you a bit more seriously, glasses are the best bet.
One can also make a fashion statement with glasses as frames come in so many shapes and sizes. These can be swapped with another pair when there is a desire for a new look.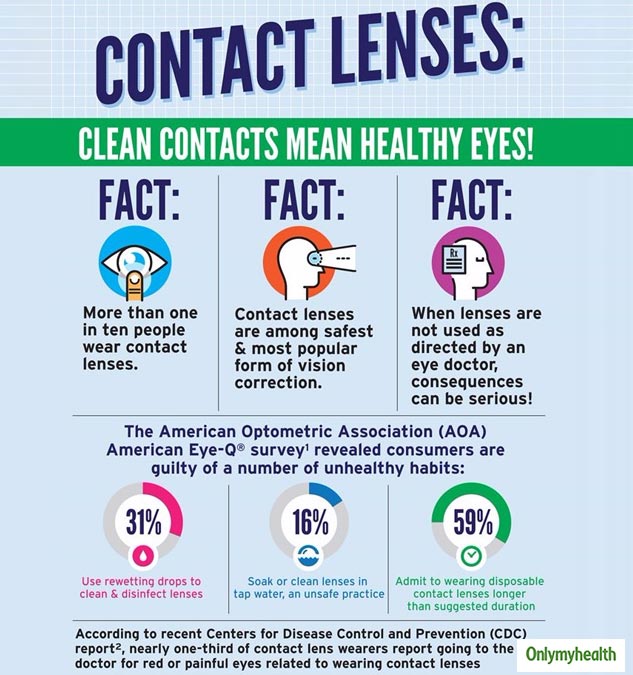 Also Read: Here's What Can Be Done To Control The Uncontrolled Eye Movements, Explains Dr Sachdev
Glasses, unlike contact lenses, are remarkably easy to take care of, and they can be less expensive too.
Still, if you are unable to make a choice, your ophthalmologist or eye doctor can help you decide the right choice.
It doesn't matter if you end up choosing contact lenses over glasses, or vice versa, make sure your prescription is up to date.
With inputs from Dr Chirag Gupta, Senior Consultant, Senior Consultant, Refractive Surgery at Sharp Sight Group of Eye Hospitals, New Delhi
Read more articles on Other Diseases