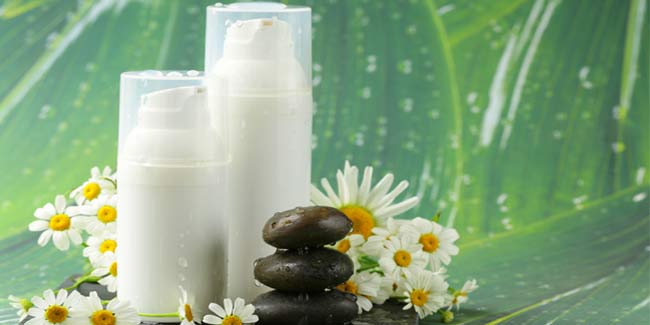 Premature ageing has become a serious point of contention amongst the youth of today and the market is flooded with anti-ageing products, but not all of them work, for a fact.



The stressful lives that we lead, the ever increasing pollution levels, consumption of unhealthy foods are all contributing to the ageing process considerably. Therefore, occurrence of face wrinkles and untimely greying of hair have become rampant.

Quite naturally, we are increasingly taking to anti-ageing solutions which promise to provide suitable results within a short time span. However, some basic groundwork is necessary when you attempt to select anti-ageing products for battling premature ageing. You must attain detailed knowledge pertaining to the ingredients which prove to be effective for anti-ageing.

• The choice of anti-ageing products will also depend on your gender. Anti-ageing products that work for women will not necessarily produce the same results in men. This is because the skin of a man is thicker in texture, is oiler and has deeper pores when compared to that of a woman.

• Similarly, the choice of anti-ageing compounds also depends on the skin type and the problems you wish to address. For example, some anti-ageing products could be especially meant for wrinkles alone, while some others could be meant for toning and firming the skin.

Listed below are some specific anti-ageing compounds and essential ingredients that work for men:

• Usage of products which contain silicon dioxide helps in retaining the skin radiance in men and assists in fighting the signs of ageing.
• Avocado and Macadamia oils help in fighting wrinkles. Products which contain these are known to work well against wrinkles.
• Synergy TK is a popular ingredient in anti-ageing products for men, which helps by producing collagen and elastin. A lack of these causes the deepening of wrinkles.
• There is a super effective formulation called the Coenzyme Q10 which penetrates into several layers of the skin and ensures faster results.
• Compounds which contain matrixyl and copper peptide are known to be especially effective anti-ageing compounds for men and women.
• If the skin in question is particularly oily, use a product which contains salicylic acid which manages oil secretion and controls wrinkles as well.
• Products that contain hyaluronic acid, a compound that holds the collagen and the elastin together work well to tighten the skin. This is a great way of reducing wrinkles.

These are simply a few of the critical ingredients which are known to produce sustainable results in a majority of men and women. The results are purely based on consumer surveys conducted over a period of time. They might, however, not prove to be universal choices.

Some skin types could be ultra-sensitive and may react adversely to a few of them. Although, sticking to hypoallergenic products may prove beneficial in such cases, it is better to conduct patch tests before using any anti-ageing product. Also, seek the advice of your skin specialist to be on the safer side.


Read more articles on Anti-ageing.