Indian Mega star Amitabh Bachchan revealed his fight with tuberculosis back in year 2000.
This superstar is now brand ambassador for the "Call to Action for a TB-free India". He was attending a reception at US embassy.
The aim was to keep up the recent momentrum for efforts made by both US and India to make TB free world.March 24 is world TB day.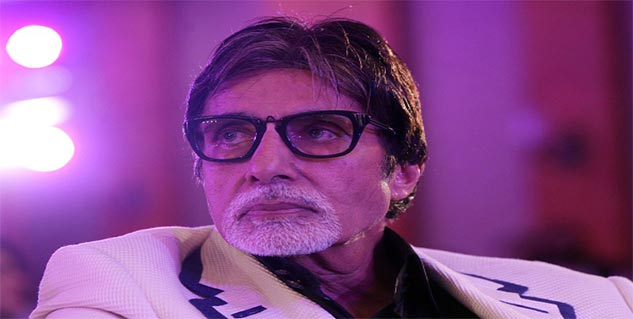 Mr.Bachchan said that during a routine checkup doctors diagnosed the tuberculosis after observing the patch in his spine area. Positron Emission Tomography (PET) which is used to diagnose cancer can detect other diseases like tuberculosis.
This was the time before the very first launch of most popular show "Kaun Banega Crorepati". He took proper care and completed his dose of medicine to completely get rid of the disease.

People discriminate TB patients at workplace, in communities and even at home. This practice fears the patient to not reveal their disease. Sometimes the patient leaves the medication in between which is very dangerous and may lead to multi drug resistant tuberculosis.
Even the cases of uterine tuberculosis are not reported by gynecologists and leave the government authorities with inadequate information.
Now the survivors like him came ahead to fight against this fatal disease. The US Agency for International Development(USAID), the US Centers for Disease Control and Prevention (CDC), and the National Institutes of Health (NIH) and working in coordination to end tuberculosis in India.
Image Source:Getty
Read More Health News