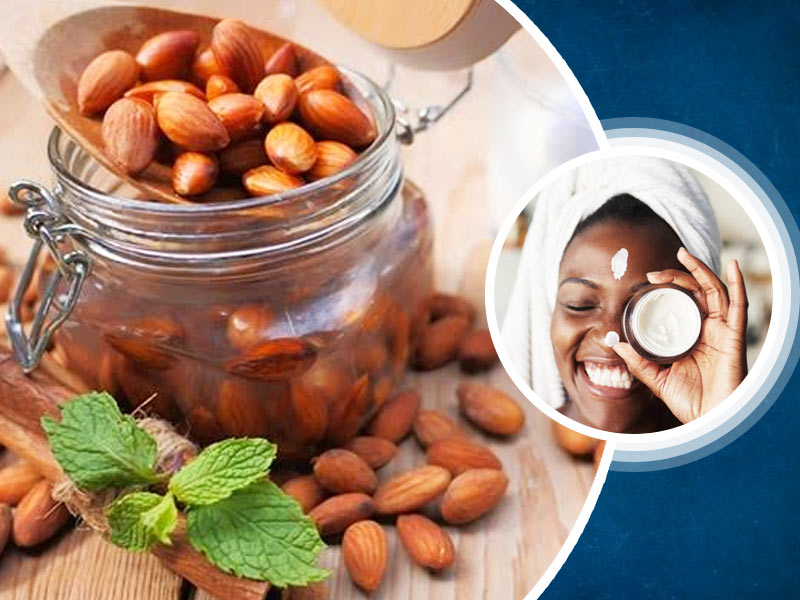 Almonds are nutritionally packed and should be taken regularly for maximum benefits. Almonds are rich in fibre, proteins and minerals like magnesium, calcium, zinc etc. Almonds contain Vitamin -E which is one of the best antioxidants. They protect the cells of your body against premature ageing. They make your skin soft and supple as it boosts natural collagen production. Read further to know about the benefits of almond on skin and ways to use it.
Almond skin benefits
Almonds are very beneficial for your health. They are very good when it comes to losing weight, even when they are high in calories. They contain good amount of fibre which provides satiety and suppress hunger. It also improves metabolic rate. It also boosts brain activity and heart health.They are also good for eye health. Here are some benefits of almonds for skin:
1. Relaxing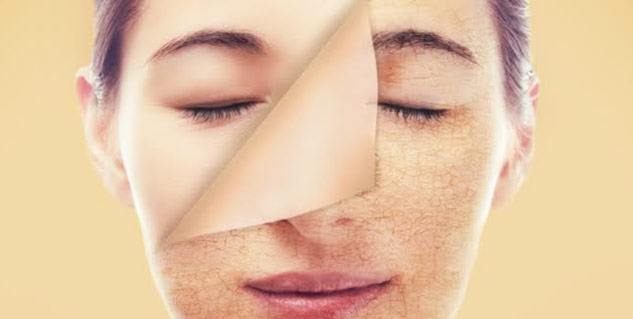 Almonds being a rich source of anti-oxidants and vitamins keep your skin soft and nourished. Almonds is an excellent exfoliator and helps get rid of skin impurities. Its oil is also used for rejuvenating head and body massage thereby increasing the blood flow and promoting good hair growth. Not only thi, a good almond oil massage gets rid of all the unwanted stretch marks.
2. Smoothness
Being a rich source of vitamin-E, almonds nourish and softens the skin when applied on regular basis. The skin from damage caused by sun exposure can also be reduced by applying almond oil or its milk. Introducing almond in your diet will not only help achieve clear, acne-free and pimple-free skin but it also maintains the softness of your skin and is a wonderful anti-ageing beauty secret.
Also read: Eating Almonds Daily Can Reduce Wrinkles On Face, Says A Study
3. Natural makeup remover
Almond oil and almond milk are great alternatives to all the chemical made make-up removers which just deteriorate already chemical exposed skin. This natural makeup remover can also be used to reduce rashes, burns or any other inflammation caused due to various reasons. This is the prime reason that nowadays a lot of chemical-free beauty and make-up regimes, for healthy skin, hair and body are taking up almond based products .
4. Less wrinkles
A study claims that consuming almonds on daily basis may help reduce the probability of facial wrinkles and skin pigmentation, especially in post-menopausal women with a skin condition. A daily snack of almonds in place of other nut-free snacks have shown significant improvement in measures of wrinkle width. Moreover, healthy fats and vitamin-E which are the core constituents of almonds have been shown to impart anti-ageing properties.
Ways to use almonds for skin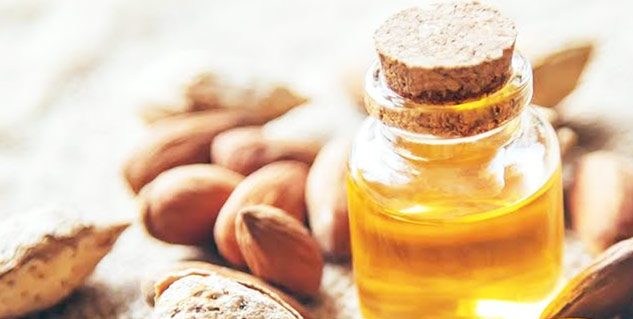 Ideally you should use almonds after soaking them for atleast 8 hours. It enhances the nutrient value and we can peel them easily. You can use whole almonds too, if you want to to give a little texture.
1. Almond oil
Almond oil is very beneficial for your skin it helps in removing dark spots. It helps in rejuvenating skin from within giving it a radiant glow. It also provides deep moisturization which makes the skin plump. Hot almond oil can also be used to massage your body. Regular use will improve your skin imperfections like stretch marks and dry patches. Almond oil is rich in Vitamin E hence it is very effective in preventing anti -aging.
Also read: Here Are 7 Notable Benefits Of Using Almond Oil for Skin
2. Almond scrub/face pack
You can also use almond as a face pack or a scrub. If contains natural oil. Coarsely grounded almond along with cocoa grinds lemon juice and aloe vera gel would make an excellent body scrub. Regular scrubbing will also help in reducing stretch marks. You can also use it along with Fuller's earth and chandan powder if you have oily skin. You can also use it to scrub your face.
3. Almond moisturiser
You can choose multiple organic moistures that are based on Almonds. They are very nourishing specially for dry skin. You can also make a DIY almond moisturizer by mixing a tablespoon of aloevera gel, 10drops of almond oil, 1 tablespoon glecerin. It will serve as a pocket friendly and amazing moisturizer, you can store this in fridge for upto 15 days.
So basically we can say that both eating almonds and including them in our daily routine can be fairly helpful for a lot of skin problems. It helps a lot for those with dry skin. Using grounded almonds alone might not be very good for those with oil skins so you should try mixing it with a clay based and anti microbial ingredient like tea tree oil. Using grounded almonds along with mint leaves can also prove to be very good face/body pack for scorching heat.