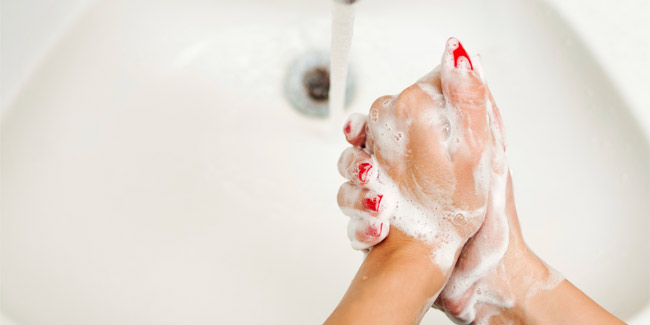 Many diseases occur due to bad hygiene, and one sure way to save yourself is by washing hands properly. Here is all that you should know about washing hands.
We all do wash our hands, while some of us are regularly doing it, others choose to wash sparingly. Washing hand is the basic hygiene manner and it is very important indeed.


You may think that what is it about washing hands, why is there such a hue and cry? Before eating, after eating, and sometimes you are expected to do so at regular intervals! But think about the things you have touched over the course of your day, are they particularly clean and germ free? The truth is that everything you have come across in a day will contain germs and you will be affected directly by it. It is very easy for germs on your hand to end up in your mouth and make you sick.

Here are some of the times when you are supposed to wash your hands, check below:
Before you eat or you even touch food like as in during cooking
After you use the bathroom
If you have a cold and you blow your nose and cough
After you have touched pets and other animals, especially strays
After you have played outside
After you have visited the hospital to visit the sick or for a checkup.

The Correct way of Washing Hands

Now while it is true that you cannot really follow this all the time, you could try and follow this method at least twice a day. The essentials of a good hand wash include soap, water and friction, and you could take it to the next level in the following way.
Warm Water

The fact is that warm water is more effective in eliminating germs than cold water, and so you should make sure that you are in the right range of temperature for the water.
Remove Jewelry

It has been observed that people who wore rings had higher counts of staph bacteria both before and after hand washing, and hand washing reduced the staph counts for those who did not. Hence, you must make it a point to remove your jewelry before washing your hands.
Use Soap

You should avoid antibacterial cleansers unless you or someone in the family is very ill or has a weak immune system. You should wash with the mildest soaps that are available in the market, especially those that contain moisturizer. A lot of times it has been found that germs from other people's hands cling on to the soap bars and so try using liquid soap that squirts. Use disposable or clean the reusable one because there is a chance of the dispenser getting contaminated.

It is important to understand that a lot of pretty serious diseases including hepatitis A, meningitis and infectious diarrhea can be easily stopped with the help of good hand wash. If you use them the right way then soap and hot water could take you out of a lot of danger. Wash your hands regularly!

Read more articles on Hand Care