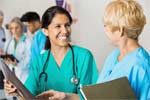 The Health Ministry is planning a new health policy and is considering on the key areas to be included in this comprehensive policy.
Just a few days after the new government has been formed and 1 decade after the last health policy India saw, Health Minister Harsh Vardhan has decide to bring in experts and streamline the system to plan a new health policy.


This comprehensive policy is in line with the Bhartiya Janata Party's 2014 election manifesto and will "address the complex healthcare challenges, keeping in view the developments in the healthcare sector and the changing demographics."

Minister Vardhan will adjoin Prime Minister Narendra Modi to remit him on the policy early next week. The Health Ministry has been asked by Vardhan to come up with all logistical details pertaining to procurement and distribution of free generic medicines in all government-run institutions.

As decided during a meeting to review the implementation status of the National Health Mission (NHM), the health ministers of state under the framework of Central Council of Health will also be called for a meeting by Vardhan. Health Minister Harsh Vardhan said that NHM has been a 'non-starter' in urban areas while its rural branch NRHM has been 'bogged down' by several problems.

Though the free distribution of drugs was cleared by the Cabinet in May last year, the lack of infrastructure for procurement and distribution had limited the execution of this programme to a few hospitals only.

An estimation of cost of this programme is said to be Rs 28, 560 crore, as figured by the Planning Commission during the 12th plan period (2012-2017). It has made its first financial allocation during FY2012-13. 75% of this cost is to be borne by the Centre while the rest is to be contributed by state governments.
348 drugs under the National List of Essential Medicines are to be provided free of cost under this programme.

The proposal for this new policy is in its initial stage but health activists are already worried about its approach. "What the government is currently deliberating on is more of a healthcare policy whereas there is a need for an all inclusive health policy which would deal with issues related to commerce, trade, women, gender etc," said Amit Sengupta, co-convenor of Jan Swasthya Abhiyan, a public health advocacy movement.

Source: Business Insider
Image Source: Getty

Read more Health News.