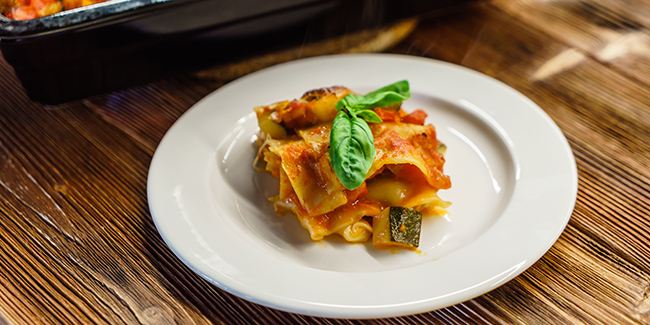 Cholesterol is not bad as one makes out to be. It is essential for the smooth functioning of the body, as the body uses it to protect nerves, make cell tissues and produce some hormones. But extra cholesterol is dangerous.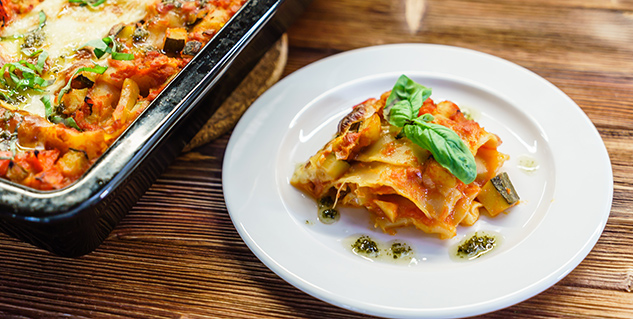 Our liver is responsible for making cholesterol, which the liver sources from the food we eat, such as nuts, eggs, meat and dairy products. However, when there is a high intake of fatty foods, it results in the increase of cholesterol in the blood. The extra cholesterol from the blood is stored in the arteries, where it builds up causing the arteries to narrow, harden and finally blocking it.
It has been found that cholesterol can be effectively managed with a few lifestyle changes such a good dietary intake and regular exercise.
A low cholesterol diet doesn't have to be bland! You can make eating fun and delicious in many ways. It becomes more important to pay attention to diet and stay on course with it when you are trying to reduce cholesterol.
Pasta
Make a pasta that requires 2½ cups of vegetables, 2 cups of fruits and 3 cups fat-free or low-fat dairy products. In a large pot, boil water, add pasta and cook, stirring occasionally. Stir in spinach in the last 2 to 3 minutes and drain. In a small bowl, combine milk and flour, until smooth. Heat oil in a pot over medium heat, add garlic and cook for a while. Add the flour mixture and cook it over low flame, stirring constantly, until it thickens. Make sure no lumps are formed. Add beans, vinegar, salt and pepper, the drained pasta and spinach. Cook stirring, until the pasta has been completely coated. Remove from heat; add low calorie cheese, and stir until it melts. Serve immediately, with whole wheat bread.
Chicken and rice soup
Heat oil in a large pot over medium to high heat. Add onion and garlic; cook until they soften and begin to brown. Add pieces of boiled chicken to it and cook, stirring occasionally, until wilted. Add little corn flour, tomatoes and rice; bring to a boil, and reduce heat to low. Cover and cook in low flame until the rice is almost tender. Season with pepper, and serve hot.
One of the primary goals of a low-cholesterol diet is to limit the amount of fat and sodium intake. Besides these, sugar, red meat and alcohol consumption should also be reduced. It is imperative to have a low cholesterol diet plan chalked out by a professional dietician, to avoid any cholesterol-related health complications.
Having a diet that has less cholesterol will also make you feel less dizzy as it is only energy that you intake and not additional fats.
Image: Shutterstock