Childhood cancer is a devastating illness affecting thousands of children and their families annually. Cancer is estimated to be the leading cause of death by disease in children under the age of 15.
Childhood cancer affects children under the age of 15 and can range from mild to severe. It is often diagnosed in early childhood but can occur at any age. The most common types of childhood cancer are leukaemia, brain and spinal cord tumours, neuroblastoma, and Wilms tumour. Risk factors for childhood cancer vary but often include family history, exposure to radiation, or certain genetic conditions. It is critical for a parent to take care of their child in order to assist them cope with cancer. In an exclusive interaction with OnlyMyHealth, Dr Vikas Dua, Principal Director & Head, Paediatric Haematology, Haemato Oncology & Bone Marrow Transplant, Fortis Memorial Research Institute, Gurugram, shared some tips for parents.
Guide For Parents
A childhood cancer diagnosis can be a devastating and overwhelming experience for parents and their children. However, it is essential to remember that with proper care and treatment, many children with cancer can fully recover. As a parent, there are several things you can do to help your child navigate their cancer diagnosis and treatment.
Also read: International Childhood Cancer Day 2020: Dr Nisha Iyer Throws Light On The Subject
First and foremost, educating yourself about your child's cancer and the treatment options available is essential. Speak with your child's doctors and care team to learn about the diagnosis, the recommended treatment plan, and what to expect throughout the treatment process. Make sure to ask any questions, and don't be afraid to seek a second opinion if needed. It is also essential to prioritise your child's mental health during this difficult time. Ensure to provide emotional support and communicate openly with your child about their diagnosis and treatment.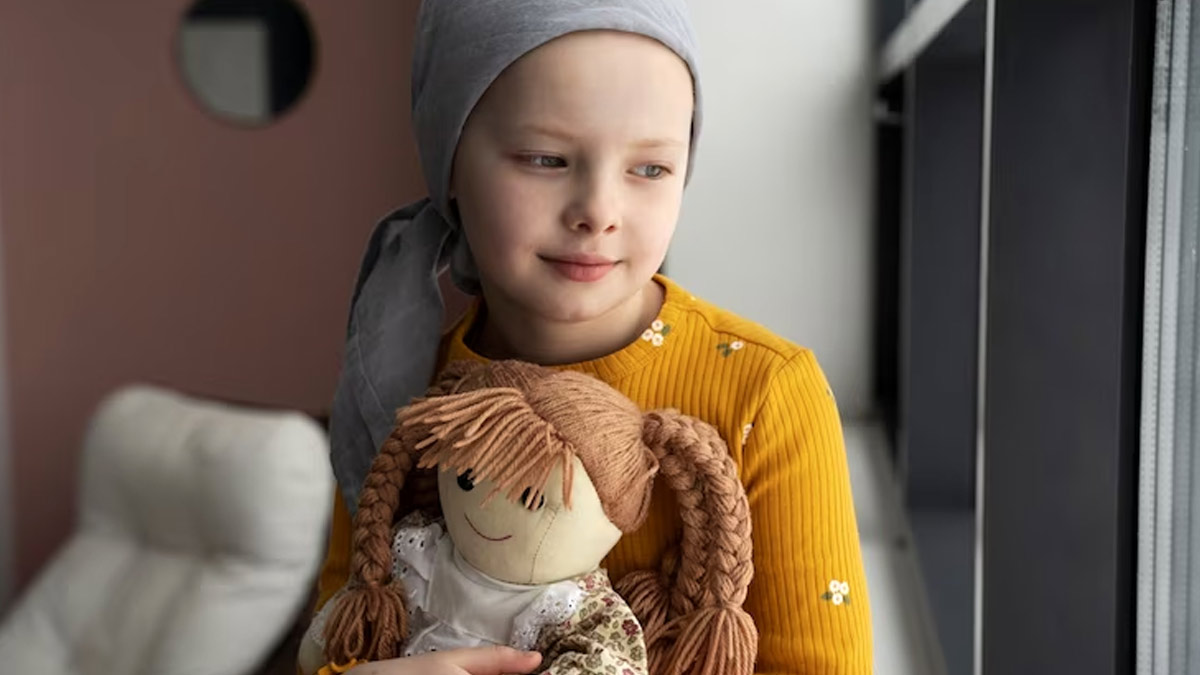 Consider enlisting the help of a child psychologist or other mental health professional to help your child cope with their diagnosis and manage any anxiety or stress they may be experiencing.
Taking care of your own mental and emotional health is also essential. Make sure to seek support from family and friends, as well as from professional support groups or mental health professionals, as needed. It is important to note that caring for yourself will help you better support your child through their cancer journey.
Finally, prioritise your child's physical health by ensuring they receive proper nutrition, hydration, and rest throughout their treatment. Work with your child's care team to develop a plan for managing any treatment side effects, and make sure to attend all medical appointments and follow all recommended treatment protocols.
Bottomline
A cancer diagnosis is undoubtedly tricky for parents and their children. However, by prioritizing education, communication, mental and emotional health, and physical health, parents can help their child navigate this challenging time and move towards a successful recovery.
Also read: International Childhood Cancer Day 2023: Childhood Cancer, Its Types & Need For Early Diagnosis
Parents should be aware of the fact that treatment for childhood cancer can be complex and often has long-term side effects. It can be expensive and may require multiple hospital visits and treatments. So, the emotional and psychological impact of childhood cancer can be profound. Parents and families often must cope with the fear, anxiety, and depression that can accompany a cancer diagnosis.
Research into childhood cancer is ongoing, and advances in treatment have greatly improved the chances of survival for many children with cancer.
Image credit- FreePik