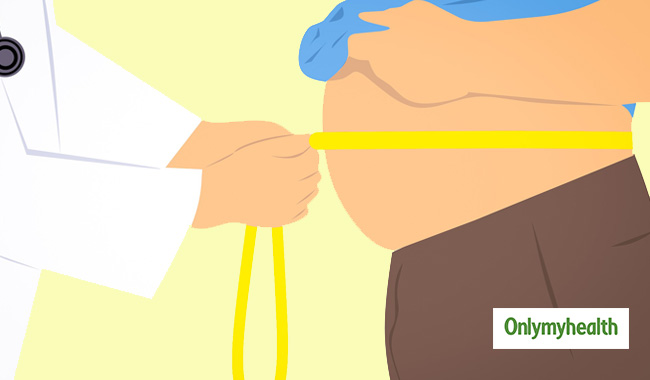 Have you been exercising regularly, but the belly fat isn't coming off? There is a reason why belly fat is known as 'stubborn fat'. When you consume more energy than what your body requires, it gets stored as fat and fat stored around your belly is hard to get rid of because it contains fat cells, known as beta cells.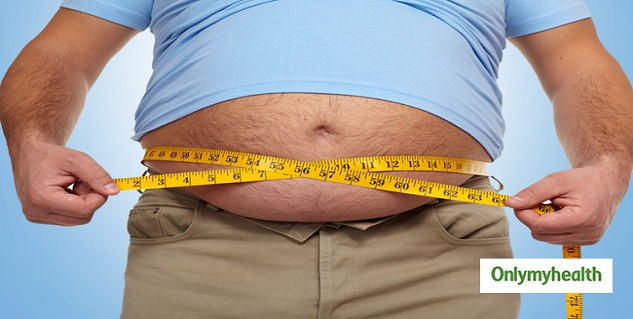 Also read: Why is obesity considered a health problem?
There are two types of fat cells in our body known as alpha and beta. The response of alpha cells is better after a workout or dieting, whereas, beta cells do not work in the same way. Beta cells do not respond as favourably as alpha cells do. Also, it is dangerous and poses a threat to your overall health; it can lead to health problems such as cardiovascular disease, diabetes and other conditions. It can be difficult to lose belly fat, but it is not impossible. Here are six simple tips to help you lose belly fat:
Eat High-Fiber Foods
Soluble Fiber in your diet may help prevent metabolic diseases such as obesity. It can absorb water and turns it into a gel, this slowdown digestion. Some of the best sources of soluble fiber include oat bran, lentils, nuts, certain fruits and vegetables, and peas.
Avoid Trans Fat
Trans fat is dietary fat, which raises bad cholesterol in the body and decreases the levels of good cholesterol. Trans fat is made when liquid vegetable oil changes into solid fat. Consuming too many trans fat ups the risk of diseases such as body weight, heart disease and even depression. Stay away from products that contain trans fat, especially if you wish to reduce belly fat and protect your health.
Limit Alcohol Consumption
A glass or two to unwind a stressful day at work is not bad but consuming more than that every day can increase your odds to weight gain. Several studies have suggested that drinking alcohol temporarily inhibits the oxidation of fat in the body. Moderate consumption of alcohol does not interfere with your lifestyle but excessive drinking can. After all, alcohol beverages are not diet drinks, be careful and keep your weight in control.
Eat a High-protein Diet
Protein is the essential component of our body. It helps with the growth and development of the body, and it builds immunity against infections and ailments. Moreover, it helps satisfy hunger while giving the body enough energy to be strong. A high-protein diet will help you lose weight as this diet focuses on high intake of protein, which means cutting down to the consumption of carbohydrates. Some of the best protein products for weight loss include dairy products, seafood, grains, nuts and seeds, beans and meat.
Keep your Stress Levels in Control
Too much stress can lead to the production of cortisol – the stress hormone. High cortisol levels are responsible for increased appetite, and they also drive abdominal fat storage. Stress can also lead to higher blood sugar levels, resulting in fatigue, mood swings and diabetes.
Exercise to Lose Belly Fat
The only guaranteed way to lose weight is exercising and maintaining the right kind of diet. If you have always led a sedentary lifestyle, then it is time to buck up and follow an exercise regime that will help you healthily lose weight. Exercising can also reduce the risk of developing any long-term diseases such as diabetes, heart diseases and other health problems.
Read more articles on Weight Loss.
For more related articles, download OnlymyHealth app.