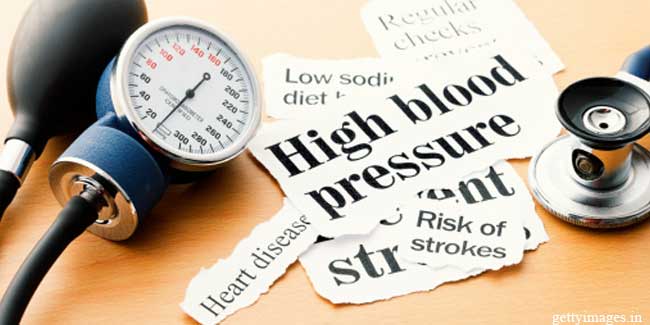 Prediabetes refers to a condition when blood glucose is higher than it should be, but not high enough to be called diabetes.


The World Health Organization (WHO) estimates that nearly 200 million people all over the world suffer from diabetes. In India alone, there are nearly 50 million diabetics, reveals the statistics of the International Diabetes Federation. As the incidence of diabetes is on the rise along with the proportionate rise in the diabetes-related complications, health experts point out that it is a very crucial stage and awareness on the part of people and administration about diabetes is very essential.

Before people develop diabetes, they almost always have a prediabetes condition. Health experts often refer prediabetes as impaired glucose tolerance (IGT) or impaired fasting glucose (IFG). The conditions mean that you are at a higher risk of developing type 2 diabetes and cardiovascular disease.

The trouble with many is that they don't know if they are prediabetic. Below are the five signs that may indicate prediabetic condition.

#1. Being in a high-risk group for Type 2 diabetes.

If you have a family history of diabetes, you're at higher risk for prediabetes or even have it. If you had gestational diabetes or gave birth to at least one baby who weighed more than 9 pounds, you may have prediabetes. Being older than 45 and having a sedentary lifestyle also puts one in high-risk group for type 2 diabetes.

#2. You have diabetes symptoms.

Most of the people with prediabetes don't have any symptoms. A few may experience symptoms such as increased thirst, a more frequent need to pee or unexplained fatigue, which are common diabetes symptoms.

#3. You never get much sleep.

Those who sleep for less than six hours a night on a regular basis or have sleeping difficulties are more likely to have prediabetes. The inability to sleep properly could be a result of imbalance of hormones due to increase in blood glucose.

#4. Health problems linked to prediabetes.

Your overall health or the condition of your body can reveal if your blood sugar is higher than it should be. If you're overweight or obese (body mass index is over 25), you may have prediabetes. Health conditions such as high cholesterol, heart disease or polycystic ovarian syndrome may hint that you have prediabetes.

#5. Dark patches on skin.

People with prediabetes may develop a skin disorder called acanthosis nigricans, in which one has dark, thick patches in areas of your body (usually where there are skin creases or folds).

What do you need to do?

Those who are borderline diabetics or have a touch of diabetes usually think that they are safe. This isn't the case as the long-term damage of diabetes, especially to your heart and circulatory system, starts at this phase.

If you figure out that you are a prediabetic, it is an opportunity for you to improve your health and stop the progression of diabetes. You need to make healthy lifestyle changes — such as eating healthy foods, including physical activity in your daily routine and maintaining a healthy weight — so that you restore blood sugar levels.
Read more articles on Diabetes.