Sparkly eyebrows may be the runway trend these days, but in real life, all you need for a well-framed face is a neatly groomed eyebrow that has been given a flattering shape. There are various ways to shave your eyebrows; threading seems to be the most commonly used.

Threading your eyebrows may involve pain and trouble at times. So, here are 4 ways to reduce the pain of threading on your next parlour visit. People with sensitive skin, who just cannot avoid rashes, redness and pimples after threading will especially find these ways super effective.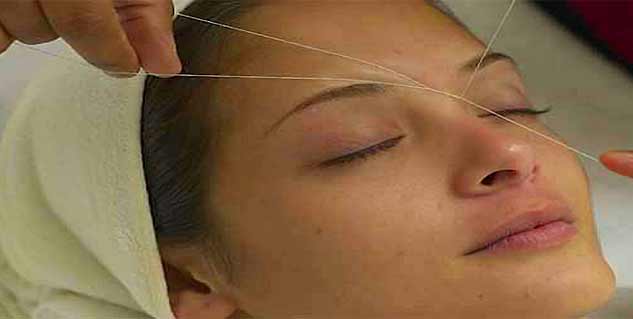 Cleanse with cold water
Soon after you get your eyebrows done, gently swipe clean the area around your eyes with icy cold water and cotton. Most parlours have a refrigerator and they will happily provide you with ice cubes or cold water. If your skin is super sensitive, it sure will turn red after threading and that's when ice cubes come handy. However, don't hold the ice cube on the area for too long.
Apply a cooling gel
Applying a cooling gel, preferably one made with aloe vera, after threading helps calm irritated skin around the eyebrows. An irritated skin is more susceptible to infections and allergies than a calm skin. Make sure you follow this step after applying ice cubes to the threaded area.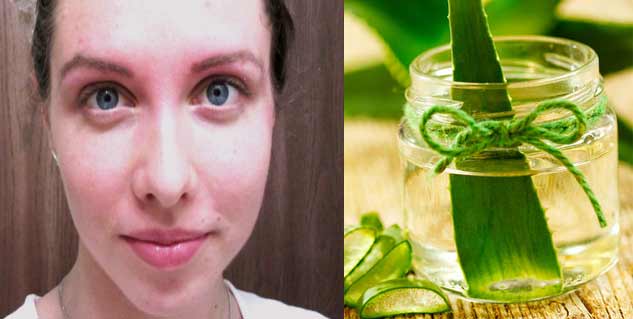 Moisturise
Cooling the irritated area numbs it so that you don't feel the pain, but a very important step to reduce the pain of threading is to moisturise the affected area. Pick up a medicated cream meant for sensitive skin; carry your own cream as the parlour may only have a cosmetic version. Don't rub the cream harshly onto your skin, just gently massage until the irritation and pain heals.
Say no to sun
After getting your skin threaded, avoid stepping out in the sun. If you can't help it, make sure you cover the area with a stole or scarf. The sun may cause your freshly drawn eyebrows to burn an itch. Also wear sunglasses to prevent exposing the irritated skin to sunlight.

A lot of how your skin will be post-threading depends on the person who's doing it. Make sure you go to a trained brow pro. Ask them where they were trained and how long they have been practising. An experienced person will make sure to reduce pain during the threading process and help your skin stay happy after it.

Image Source: http://a3.files.imabeautygeek.com/image/upload/MTI2NTUxNjI5MzMwNjgzMTU0.jpg/
http://i1103.photobucket.com/albums/g475/iamalighthouse/DIY/Design%20Your%20Own%20Eyebrows/IMG_0797.png/ http://www.top10homeremedies.com/wp-content/uploads/2014/11/aloe-vera-gel-bottle-opt.jpg/ https://s-media-cache-ak0.pinimg.com/236x/9f/54/34/9f543450184983e31fbdeda26c728b0e.jpg

Read more articles on Skin Care.