A single parent is presented with a unique position of being both the father and the mother to a boy. Often it is found that this type of pressure requires a positive mental attitude from the parent and it is of utmost importance that the handling of the child is done particularly in a delicate manner.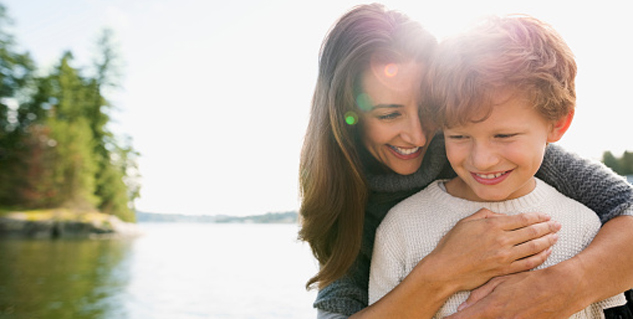 If you happen to step into a young boy's shoe, who as a child is for some reason with either a father or a mother, you will come to realize that the initial psychological response would be of grief. A mother can only be a father to a certain extent and vice versa, so how exactly is a boy affected by single parenting?
Emotional stability
A commonly seen reaction among boys with single parent is a lack of emotional stability. This is primarily due to the growing frustration of missing out on a parent. A boy would see his friends going out on family vacations or having both parents come to school on special occasions and this can cause him some sort of depression. Moreover, it is common for peers to question about the whereabouts of a missing parent. All this can be very taxing on a young mind.
Social development
Boys who are being raised by a single parent often lack social skills and this can be traced to the environment at home. It is found that single parents are unable to provide that well rounded social development that is ideally given to a young boy. Boys raised by single parents can show rebellious attitude by not attending school or getting into trouble and fights. In the end,the growth or transition from boy to man is a difficult one for such boys.
Psychological problems
A long lasting effect on boys raised by a single parent is found to be psychological. In fact studies have found that children, especially boys of single parents are at a greater risk of mental hardships. This is because they have to adjust to their personal reality which is in contradiction with that of their peers who have both parents at home. Moreover, some boys can show instances of uncooperative attitude because they cannot accept their personal truth. This often leads to a great amount of problems within the family and in personal lives.
Financial stability
In today's time and era most married couples are both working. This presents them with a strong financial foundation and is overall beneficial to the family, especially children. Often, single parents are unable to provide for what other healthy couples can for their children and this can pose as a problem for the child. The single patent in fact has to work longer hours so as to earn enough moneyto give a secure future to the child. This leaves the boy vulnerable to external forces and influences that may not be favourable.
In the end, it is important to note that mother and father play equally important roles in a child's life and it would be beneficial for the child to have both the parents for a well rounded character, both mental and emotional.
Read more articles in Single Parenting.