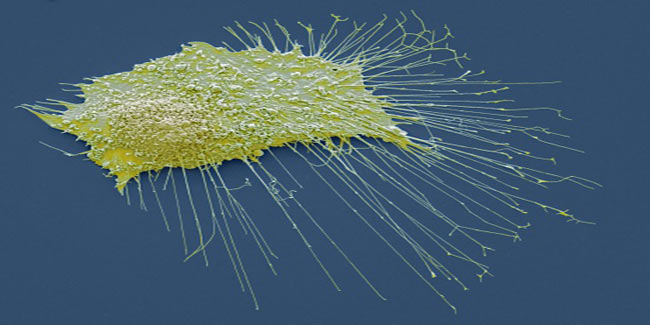 Stage 4 of bone cancer suggest that the disease has reached such a condition in the patient that it has started to affect parts of body other than bones.
Stage 4 bone cancer suggest that the malignancy has progressed to an advanced stage and cancer cells have spread to other parts of the body beyond the bones to other organs. These organs could be the liver, lungs and brain. This is almost the last of the bone cancer stages. The person suffering is in severe pain and may not live much longer.
Bone Cancer (Osteosarcoma)



Bone cancer, medically named 'osteosarcoma' starts on account of a problem with the cells that make bones. It occurs mostly in children and young adolescents and is less common in adults. In adults it could occur due to metastatic spread from another tumour in the body. It generally affects the long bones of the arms and legs and around the knees and shoulders which are the areas of rapid growth in children.
Symptoms and Treatment



The symptoms of 4th stage bone cancer are characterised by quite large tumours, some of them more than five centimetres in size, some much smaller. Lymph nodes are affected having spread the cancerous cells to other organs in the body. The affected person suffers intense pains in bone joints, resulting in problems with movement, is susceptible to bone fractures, loses weight, is tired and has fever.

Treatment of stage 4 bone cancer varies from person to person. Treatment options are radiotherapy and chemotherapy. In addition new anti-cancer drugs and pain killers can alleviate pain and improve quality of life.
Outlook



Chances of recovery from bone cancer stage 4 depends on the overall health, age and mental stability of the patient, how much the cancer has spread, how much can be removed by surgery, how much can be killed by radiotherapy and some individual factors.

The prognosis of stage 4 bone cancer has improved significantly. The development of modern chemotherapy and various new drugs have increased stage 4 bone cancer life expectancy.
(Image:Getty)
Read more articles on Bone Cancer.