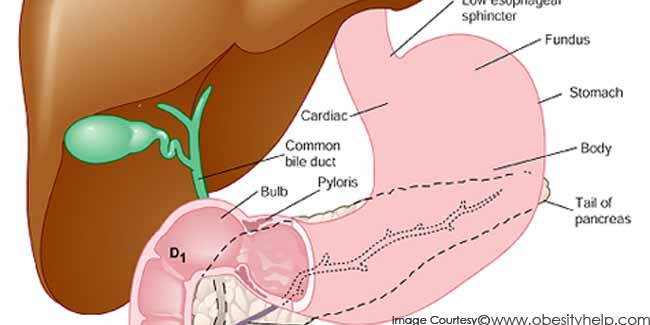 Gastric Bypass is a popular bariatric surgery performed primarily to treat morbid obesity and induce weight loss. This procedure makes the stomach much smaller and allows food to bypass part of the small intestine. However, this surgery is often linked to some side effects:
Nutritional deficiency post-surgery is the most common side-effect of Gastric bypass.
In some cases, gastric bypass causes anaemia in patients.
Most of the patients also complain of hair loss after the surgery, which happens due to the lack of nutrition.
The surgery may also affect bowel habits causing constipation in some cases.
Gas trouble or flatulence is another prevalent side effect which is caused by the excessive gas produced by colon, which itself is a result of the body's inability to digest the food properly.
Some patients have also complained that they have developed stones in their kidneys and/or gallbladder.
There have also been some reports of patients developing hernia or bleeding ulcers in the stomach.
In some extreme cases, patients may also develop blood clots in legs as a hazardous side effect.
Other than the above mentioned side-effects, Gastric bypass does bring in phenomenal weight-loss and results in a far healthier body for patients suffering from extreme obesity.