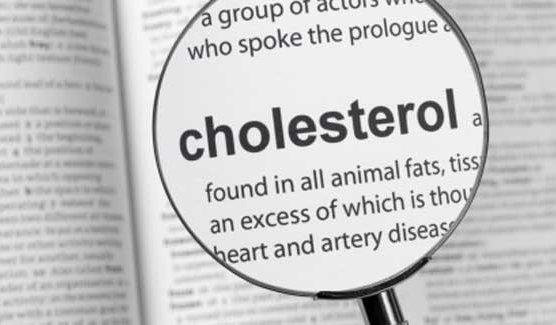 A study published in the international public health journal, the Bulletin of the World Health Organization, suggests that most people with high cholesterol levels are not getting the treatment and don't make an effort to lower it. High cholesterol leads to clogged arteries and causes heart attacks.
Lowering your cholesterol rests in your hands; there are various strategies you can use to lower your cholesterol and decrease your risk for heart diseases. Here are some easy cholesterol lowering approaches and strategies.
Set the Target



To get your cholesterol number down, you need to decide your target. How much you want to lower depends on several factors such as your health status and cardiovascular risk factors (such as obesity, high blood pressure, diabetes and smoking).
Eat more Fruits and Veggies



You must eat more fruits and veggies as they are loaded with several nutrients, are low in saturated fats and are cholesterol-free. They are also rich in fibre to give you a cholesterol-lowering effect. Four-five serves of different coloured fruits and veggies can bring your cholesterol back to healthy levels.
Cut Back on Unhealthy Fats



Saturated and trans fats can cause spike in blood cholesterol levels. This is why, you need to limit your intake of processed and fast foods. Low-fat dairy products and lean meats keep cholesterol levels in control.
Cook with Healthy Oil



Cook with healthy oils such as olive and canola. Olive oil is a source of healthy monounsaturated fats besides being resistant to hydrogenation and the formation of trans fats. Monounsaturated fats help to lower total cholesterol levels.
Eat more Garlic and Legumes



As a part of a low-fat diet, eating more garlic lowers the levels of bad LDL cholesterol and increases the levels of 'good' HDL cholesterol. Legumes such as chickpeas, lentils, beans and peas are known to be healthy for people with high cholesterol levels. Rich in nutrients such as B vitamins, iron, soluble fibre and unsaturated fats, legumes help lower cholesterol levels.
Eat Heart-healthy Breakfast



If you have high cholesterol, whole oats for breakfast is one of the best food options for you. Loaded with heart-healthy dietary fibre and nutrients (such as B vitamins, vitamin E and iron), oats lower cholesterol and reduce the risk of heart disease.
Snack on Nuts



Nuts that are higher in unsaturated and lower in saturated fats are excellent to bring cholesterol down. These include almonds, walnuts, hazelnuts and pistachios.
Get Moving



Besides eating healthy, you need an active lifestyle to help lower cholesterol levels. Physical activities such as walking, brisk walking, jogging and cycling can improve your cholesterol levels significantly.
Eating healthier foods, exercising and losing weight is not always enough. So, your doctor may prescribe medications to lower cholesterol. You need to follow your health care provider's instructions on cholesterol-lowering medications besides making lifestyle changes. Moreover, do not stop taking medication for lowering your cholesterol without speaking to your doctor first.
Image source: Getty