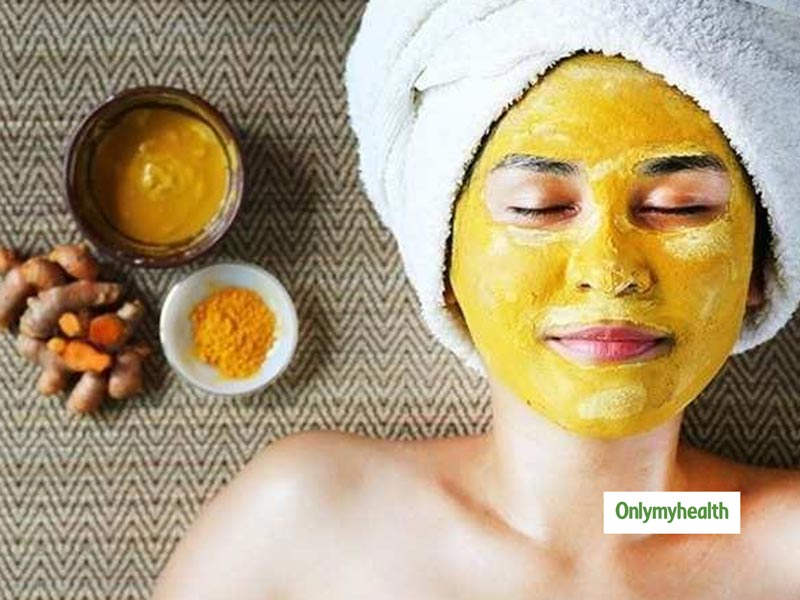 Turmeric is a spice that is grown for its roots and it is a very popular ingredient in the Indian cuisine, which gives the food its yellow colour. It is added in almost all the dishes for its beautiful colour. Haldi or turmeric is also very important because it is a very great antioxidant in our Indian diet, which takes care of all the inflammation especially respiratory. Turmeric does not just give colour to your milk but is packed with antioxidants, that are beneficial for your skin. It serves many purposes including treatment for cold and cough. You can use this natural ingredient to fight several skin problems such as acne breakouts, blackheads, tanning and signs of ageing. Read this article further to know about some ways to use turmeric on skin.
Ways to use turmeric on skin
Turmeric is one of the best kitchen ingredients or spices that can be a part of your skin care routine. It contains antiseptic and anti-inflammatory properties. And, it also has beneficial qualities due to the active compound known as curcumin. It is responsible for the beautiful yellow colour in your dishes. It is one of the most effective home remedies for natural glow, acne, black heads and signs of ageing. So, here are 4 ways to use turmeric on skin:
1. Turmeric, honey and yogurt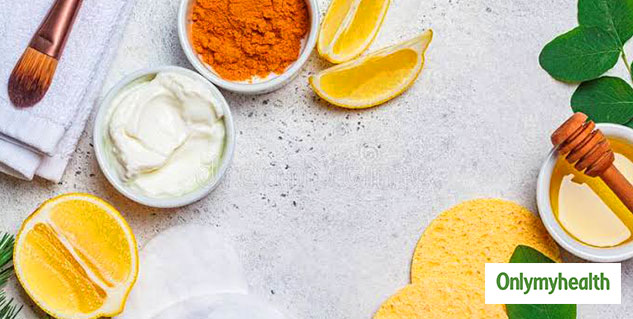 Ingredients:
One teaspoon turmeric powder
One teaspoon honey
One teaspoon yogurt
Steps:
Take a bowl and mix all the ingredients in it, including turmeric, honey and yogurt
Apply this mixture under your eyes for curing dark circles
Leave it on for 15-20 minutes
Then, wash it off with cold water
Repeat this remedy atleast twice a week
How is is useful:
Turmeric, honey and yogurt face pack is an effective natural treatment for dark circles. It is best to apply this on the affected areas such as dark circles and puffy eyes. Turmeric can surely be a main ingredient in your beauty care routine. Honey is an Ayurvedic ingredient that has many beneficial properties like antioxidants and antimicrobial and anti-inflammatory. These help in reducing the pimples on your skin. On the other hand, turmeric is also a natural healer for many skin conditions.
Also read: Amazing benefits and uses of turmeric
2. Turmeric and rose water
Ingredients:
Half teaspoon turmeric powder
Few drops of rose water
Steps:
Take the turmeric powder in a small bowl and mix it well with some rose water to make a smooth paste
Then, apply this face mask on your face
Let it dry for a few minutes
Wash your face with cold water and you will see the results
Apply this face mask atleast twice a week
How is it useful:
Turmeric and rose water face mask is useful for making your skin soft. It plays the role of a natural moisturizer. You can also add some fresh cream in it. This smooth paste is very helpful in fighting many skin problems.
3. Turmeric, egg white and coconut oil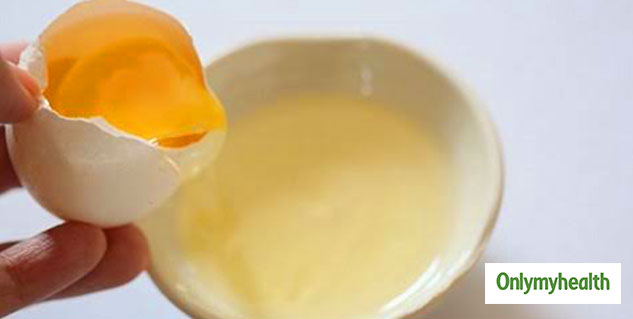 Ingredients:
One teaspoon turmeric powder
One teaspoon coconut oil
Steps:
Add a teaspoon of turmeric powder in a small bowl
Then, put a few drops of coconut oil and one egg white in it
Mix them to form a smooth paste
You can apply this on the acne affected areas
Let it stay for 15-20 minutes
Wash with lukewarm water and do this two to three times a week
How is it useful:
Turmeric powder helps in treating pimples by removing excess oil and eliminating the bacteria because of its antimicrobial properties. Coconut oil also helps in treating acne along with making your skin bright and glowy. Mixing egg whites can fight saggy and wrinkly skin. You will see a significant reduction of appearance of the signs of ageing.
Read more articles on Skin care