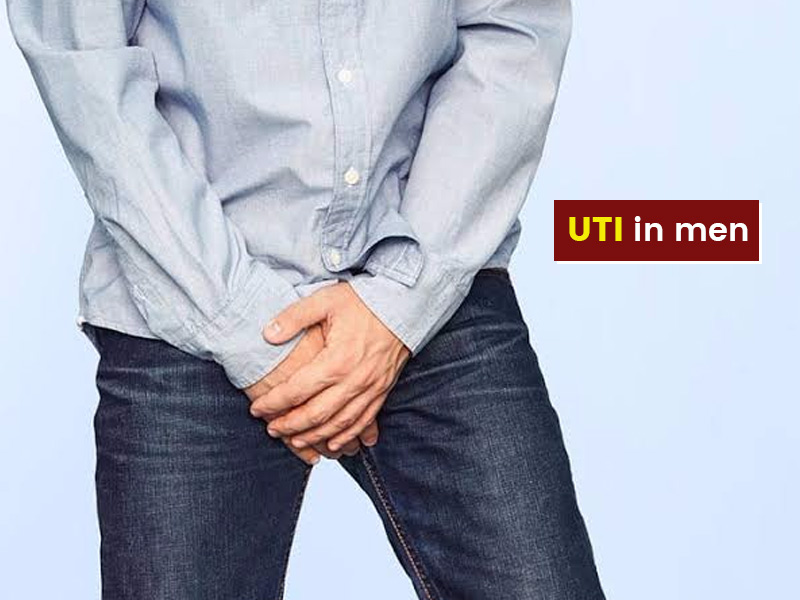 What is a Urinary Tract Infection (UTI)? It is a bladder infection in which bacteria enters in any part of the urinary system. This condition is more common in women than men. Males can get UTIs with symptoms such as frequent and painful urination. When a male develops urinary infection, it is mostly complicated and at a higher risk of spreading to the kidneys and upper urinary tract. It is treatable through home remedies and other medical methods. In some cases, the only treatment option left is surgery. Onlymyhealth editorial team spoke to Dr. Aditya Pradhan, Director - Urology, Max Hospital Gurgaon, to know about the symptoms, causes and ways to deal with UTI in men.
UTI in men symptoms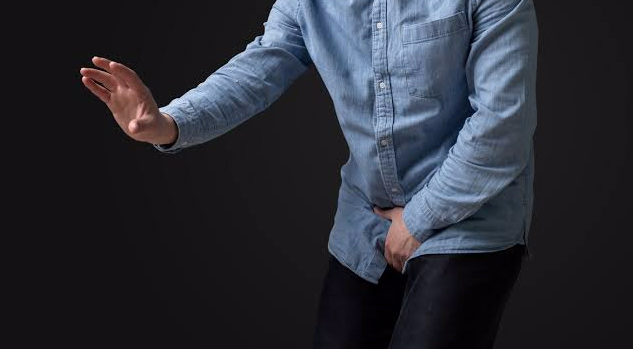 It is not compulsary that all men suffering from UTI will experience symptoms. In some cases, they don't develop any specific signs of the infection. But if any symptoms occur, they are:
Frequent urination
Pain while urinating
Urine leaking
Not able to start urinating
Blood in urine
Pain near the bladder
In severe cases, the symptoms of urinary tract infection in men are:
Fever
Nausea
Chills
Vomitting
Causes of UTI in men
Certain medical conditions like sexually transmitted infections (STIs) and prostate problems can put you at a higher risk of developing UTI in men. These kind of infections are mostly caused by bacteria, but viruses can also be a factor behind it. The infection is likely to develop in older men. It develops from the bacteria which is already present in the body. According to Dr. Aditya, here are the main risk factors of UTI in men:
Kidney stones
Prostate disease
Diabetes
Not taking enough liquids
Urinary tract cancer
Previous UTI
Swxually transmitted infection
Not been circumcised
The bacterium Escherichia coli (E. coli) enters the urinary tract through urethra. Although rare, but males can also get Urinary tract infections from women during sex as the bacteria can transfer from the woman having this infection.
Ways to deal with UTI in men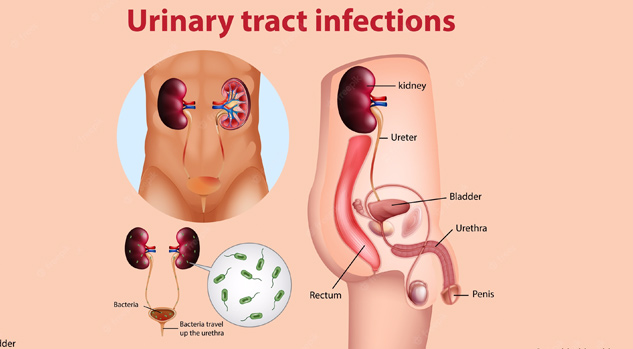 For diagnosing a UTI, the doctor will firstly ask about the symptoms and any previous history of UTIs. He/she will also conduct a physical examination. As a part of some laboratory tests, the expert will ask for your urine sample to check for any pus and bacteria.
UTIs in men are complicated in most cases and need proper medical treatment. The type of treatment usually depends on the cause of urinary infection. Antibiotic medicines is the most common way to treat UTIs. The main aim of the treatment plan is to prevent the urinary infection from spreading to the kidneys or upper urinary part.
Also read: 5 Tips To Prevent And Tackle Urinary Tract Infection
1. Medications
If you are suffering from a UTI, the doctor will prescribe certain required antibiotic medications. These should be prescribed medications that kill bacteria and virus, thus do not take any medicine on your own. For the treatment of mild UTIs, oral antibiotics are the best kind of treatment for this infection.
2. Drink enough fluids
Besides medications, it is also important to drink a good amount of liquids. Having enough fluids is good for urination as it will help in flushing out the bacteria from the urinary tract. Keep your body hydrated and urinate frequently. However, avoid caffeine and sugary beverages in such cases. You may be tempted to reduce your fluid intake if urinating is uncomfortable.
UTIs in men are uncommon, but still they can develop an infection sometimes. It is important to get immediate medical attention if you start experiencing any signs of UTI as these infections do not get treated on their own. People who have severe or complicated infections may need surgery. UTI in males is complicated and requires atleast 7 days to recover.
Image credits: Charlottemenshealth