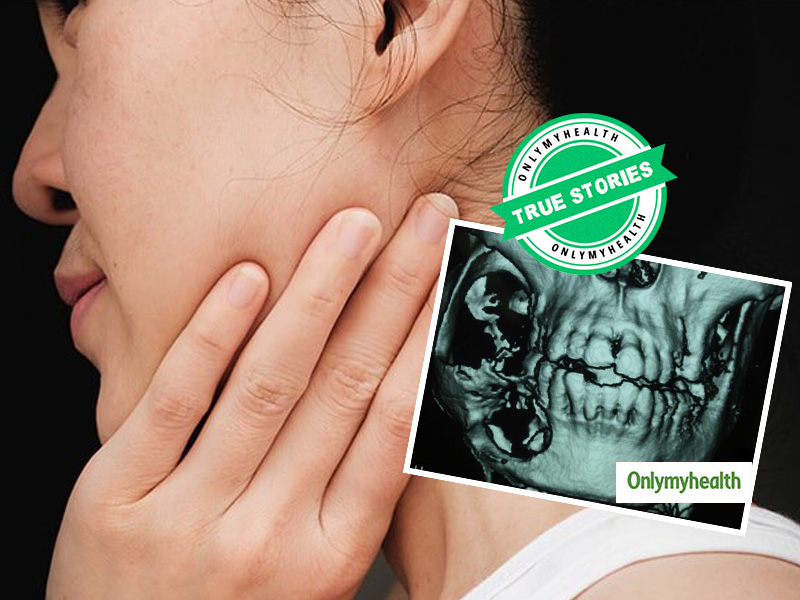 Cancer is one of the most daunting diseases that one can think of but did you know there exist some cancers, which make eating and drinking a difficult task altogether. In a recent case that came to Fortis Flt Lt Rajan Dhall Hospital in New Delhi, there came an Iraqi lady, who complained of issues in eating or gulping down anything down her throat. The lady was all of 27 years of age and was told that she was suffering from a rare recurrent tumour Ameloblastoma. This rare tumour was causing all the more discomfort as it was placed right at the lower jawbone of the patient. It was 3*3 cms in size was successfully removed by Dr Mandeep S Malhotra, Head- Breast, Head & Neck Oncology Surgery, Fortis Hospital Vasant Kunj and his team. As per stats, ameloblastomas are more common in men as compared to women, and in most cases, genes can be a reason for this kind of a tumour.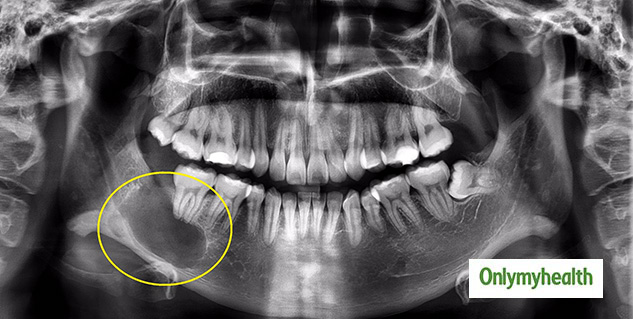 Also Read: Sugar and Cancer: Why Obesity Is The Real Culprit Behind Cancer
Real Story Of Ms Rasha Mohammad
Ms Rasha Mohammad, the lady who battled this rare cancer for a lot of years, actually had a relapse. This time, the tumour was on the lower jawbone, which even led to a disfigured face. Initially, she was operated in Iraq where a plate was placed to bring the jawline closer to its natural position. But, as we know, cancers can happen and relapse despite full treatment, this malignant cancer led to difficulty in biting, swallowing, and gulping down anything down her throat. Also, she had a deviation in the chin. To get this tumour out of her, she underwent a tumour removal surgery, cosmetic alterations and dental rehabilitation for complete treatment.
Talking about the case, Dr Mandeep Malhotra said, "Ms Rasha Mohammad was taken for a 7-hour long surgery where the affected jawbone was duly treated. Adequate markings were made in the bone and chin to ensure that no trace of the tumour was left. The right iliac crest (part of hip bone) was removed to form the right jaw and chin. In total, the complete jaw was reconstructed for the patient to eat, bite and gulp without any discomfort. Also, a dental rehabilitation of the newly reconstructed RT jaw is planned in the coming time."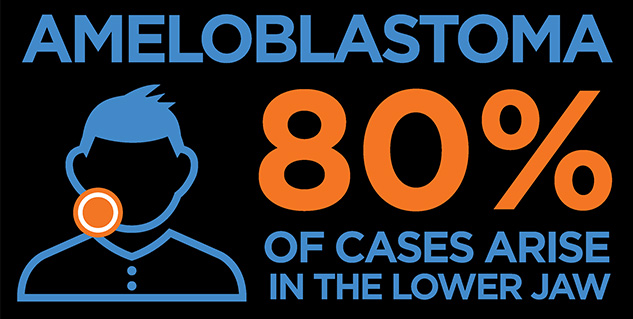 Also Read: Juvenile Breast Cancer: Here Are Some Lesser Known Facts About It
What is Ameloblastoma
As told above, this rare tumour starts in the jaw, mostly closest to the wisdom tooth and can cause severe pain, discomfort and can even change the aesthetics of the face. To understand this tumour a little better, below are some symptoms of Ameloblastoma:
It takes a few months or even years for the tumour to grow. Initially, the only visible symptom of this tumour is swelling in the backside of the jaws, also leading to tooth pain in several cases.
Some cases display no to minimal symptoms, which are only visible after an imaging scan.
If the spread of the tumour is rampant, it can lead to the uprooting of the tooth and can spread till the skull, eyes and nose.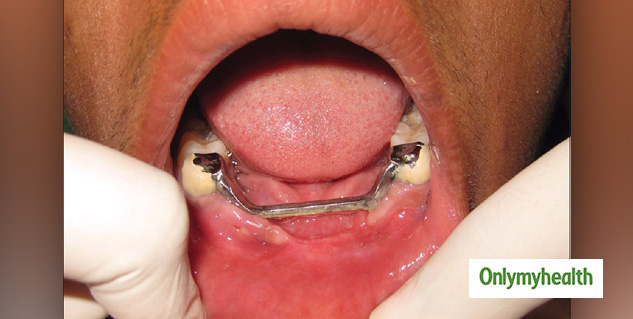 Read more articles on Cancer