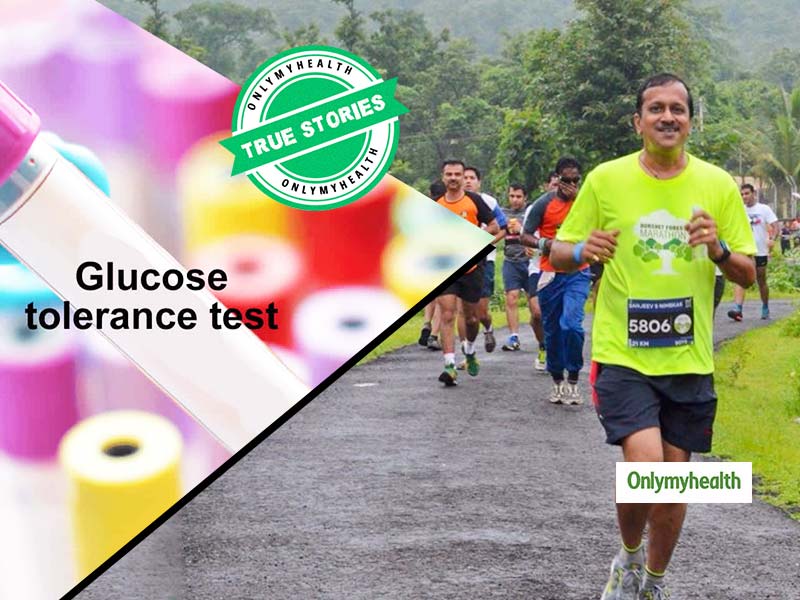 Do you believe in diabetes reversal? Here is a true story of Sanjeev Nimbkar, from Mumbai (working with Insight Business Machines as VP). He cleared the glucose tolerance test being a 14-year-old diabetic.
True Story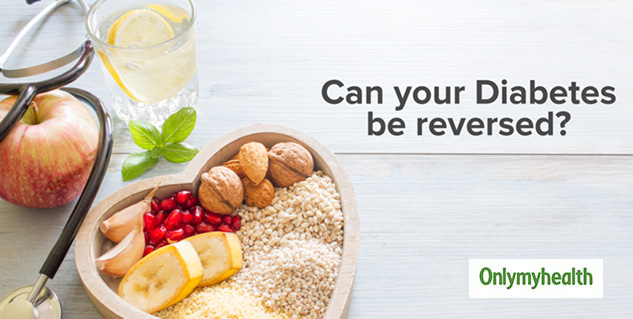 I was diabetic since the year 2004. I am sure my medical journey was very similar to all GTT Champions. i.e. started with an entry-level tablet then sugar levels controlled for time being/levels shoot after some time and then increased the drugs to again control it for a short time. This was a vicious circle. I went little beyond this and got into a higher trap i.e. Insulin.
I was very reluctant to move on to insulin not because it was painful, but because anticipating that it is just a newer vicious circle. And in my knowledge insulin is the highest alternative to control the diabetic symptoms. What if I get upgraded gradually to higher levels of insulin dosage and still my diabetes is uncontrollable? This was worrying me a lot throughout my days, used to have sleepless nights. This not only hampered my efficiency at work but also took a toll on my personal / family and social life. However, circumstances reached to such a level that small injuries were not getting healed. I remember, I had a small injury on the bottom of my feet on 19th January 2011 and which was not getting healed till mid-August 2011. I, my all friends along with families had been for 2-3 days outing. They were all enjoying in the swimming pool. I was just watching them having fun and worrying about my foot injury.
Then one of my friends suggested me to consult diabetic speciality hospital. There I was told that circumstances are so serious that at least for time being we will move onto Insulin. With great reluctance I accepted this and within 15 days from the insulin was started, my all open wounds got healed, sugar levels were normal. I was very happy that time, thinking that it is just a matter of an injection a day.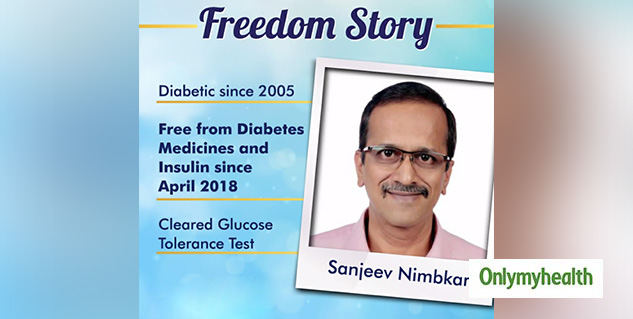 Also Read: Diabetics Don't Develop Diabetic Retinopathy Within 10 Years Of The Disease: Dr Rajesh
However, very soon this turned out to be a temporary solution. Sugar levels again were shoot. Believe me, a temporary resort became permanent. I was being advised to increase the insulin dosage. It was looking like there is no medical solution. In August 2016 my HBA1C was 12.9. Being a regular marathoner for 2 years by then, besides such heavy medication circumstances were so bad.
In August 2016, one of our family friends suggested about Freedom From Diabetes. I attended the Basic lecture in Pune on 19th October 2016, met doctors the next day and got to know the roadmap to quit insulin and then tablets subsequently. Strictly following the instructions, just within 27 days I got freedom from insulin and was back onto tablets. This reverse journey gave me great confidence, inspiration, happiness and courage to combat. Kept on reducing my medicine intake as per FFD's
guidance. In April 2017 I attended TRANSCENDENTAL RESIDENTIAL PROGRAM (TRP) at Pune. This was an extremely insightful event. Got to learn the best of the lifestyle.
Believe me, this was a life-changing event for me. I became medicine free during this camp. Moreover, I got freedom from even other medicines like Blood Pressure & Cholesterol tablets. My energy levels are way high compared to earlier days. Post that I kept practising all the best practices that were learnt. Antigravity exercise has become part of my regular life. Wherever I am, whether on tour/customer visits/holidays I ensure that I take that exercise. Some of my regular visit places are of high-level security nature. Even at such places, I have been practising such discipline.
Also Read: Timely Treatment And Prevention Of Diabetes In Kids Is A Must, Says Dr Harish Kumar
I do not have enough words to express my gratitude towards FFD's contribution in my life. I am sure all those who have passed GTT carry the same feelings. This year I have been enjoying all the seasonal fruits and recently started enjoying several sweets which meet FFD criteria. One fact I must agree, Diabetes made me very disciplined, insightful & improved my lifestyle. This journey for me was amazingly joyful.
Considering all the above one should keep in mind that when you are attempting reversal it will be of the whole system. Give some time, it is a process, shift your inertia. Taste some success, do not give up early. We need to continue educating us and learn more and more. Learn about reversal...understand the truth of reversal.. understand the truth at the experiential level.
(With inputs from Dr Pramod Tripathi, an MBBS Graduate Of BJ Medical College, Pune. He is the founder of Freedom From Diabetes)
Read more articles on Diabetes