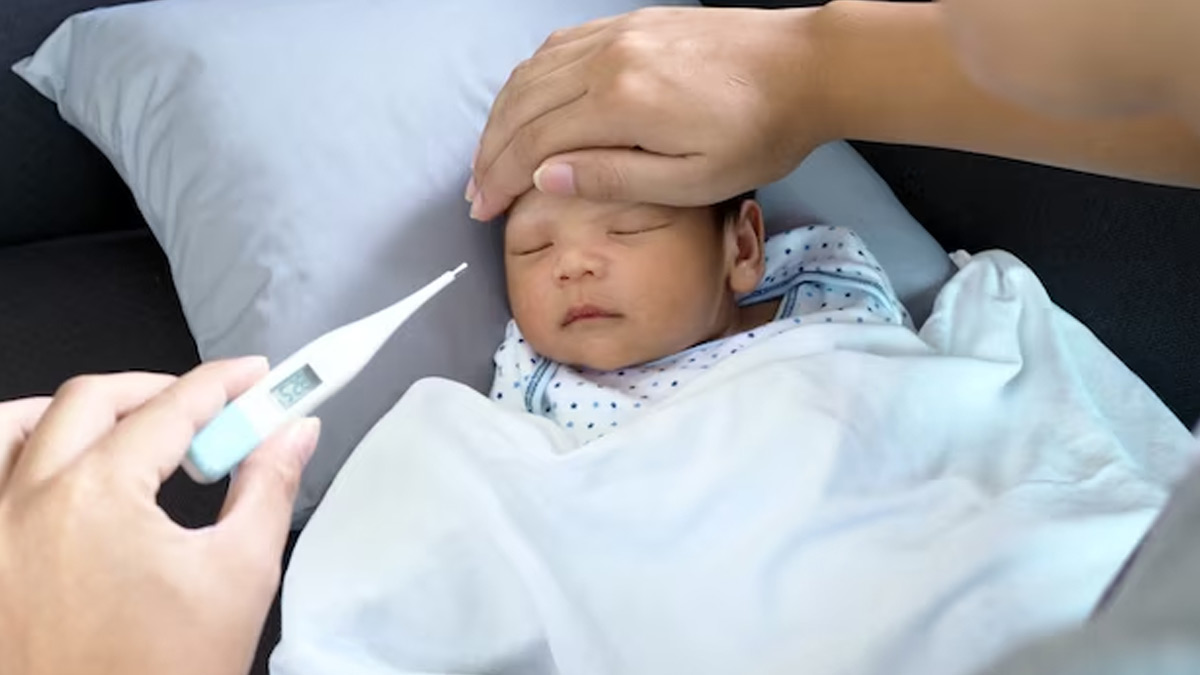 Malaria is a potentially life-threatening disease caused by a parasite transmitted through the bite of an infected mosquito. While malaria affects people of all ages, it can be particularly dangerous for infants and young children, whose immune systems are not fully developed. Infants are at higher risk for severe malaria and its complications, which can be fatal if left untreated. Therefore, it is crucial for parents to be able to recognize the signs and symptoms of malaria in infants and seek prompt medical attention.
Tips To Know If Your Infant Has Malaria
Speaking with the editorial team of OnlyMyHealth, Dr Saurabh Khanna, Lead Consultant- Paediatrics & Neonatology, CK Birla Hospital, Gurugram shares a few tips for first time mothers to know if their infant is suffering from malaria. Here are some common signs and symptoms that may indicate that an infant has malaria:
1. Fever
A high fever is the most common symptom of malaria in infants. If your baby's temperature is above 100.4 degrees Fahrenheit (38 degrees Celsius), it could be a sign of malaria. However, fever alone does not necessarily mean that your child has malaria, as many other conditions can cause fever.
2. Chills and sweats
Malaria can cause your baby to experience chills and sweats, as their body tries to fight the infection.
3. Vomiting and diarrhoea
Malaria can cause gastrointestinal symptoms such as vomiting and diarrhoea in infants. These symptoms can quickly lead to dehydration, which can be dangerous for young children.
4. Lack of appetite
Infants with malaria may lose their appetite and refuse to eat or drink. This can make it difficult to keep them hydrated and maintain their energy levels.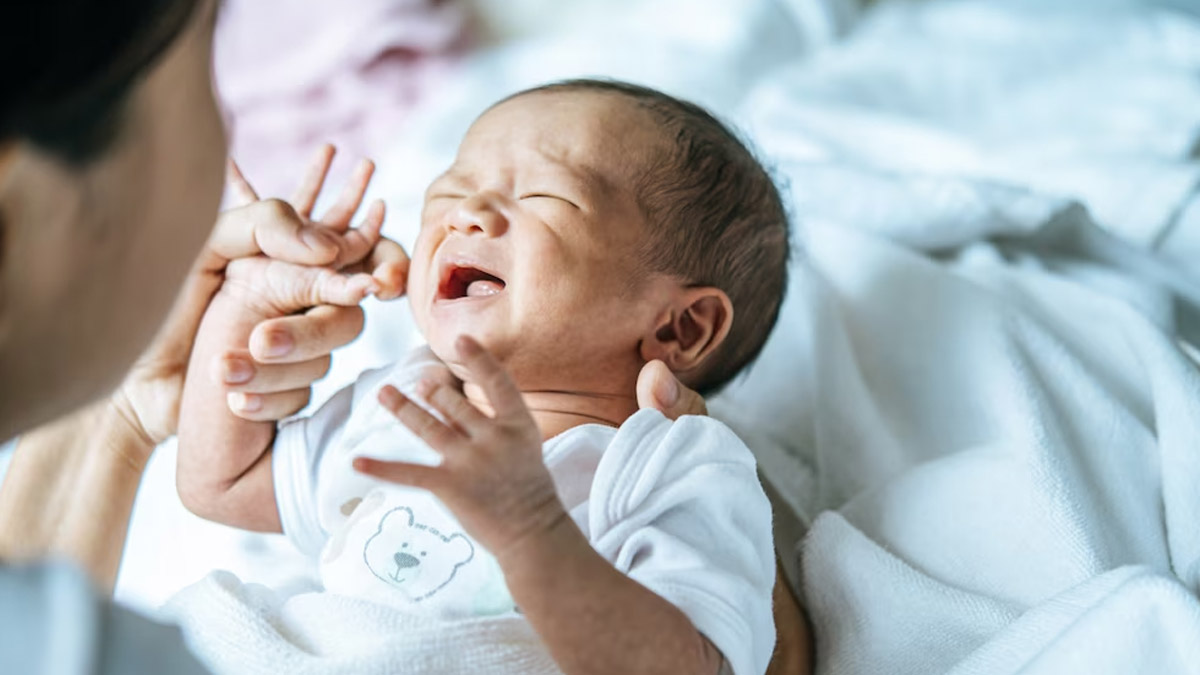 Also read: Is Liver Damage Reversible? Expert Weighs In
5. Irritability and fussiness
Malaria can cause infants to feel irritable and fussy, and they may cry more than usual. This can be a sign that they are in pain or discomfort.
6. Rapid breathing
Infants with severe malaria may experience rapid breathing or difficulty breathing. This can be a sign of respiratory distress, which is a medical emergency.
If you notice any of these symptoms in your infant, it is important to seek medical attention immediately. Malaria can progress quickly and cause serious complications, especially in young children. A healthcare provider can perform a blood test to confirm whether your baby has malaria and determine the appropriate treatment, suggests Dr Khanna.
Preventing Malaria in Infants
Prevention is the best way to protect infants from malaria. Here are some steps parents can take to reduce their child's risk of contracting the disease:
1. Use mosquito nets
Infants should sleep under a mosquito net that has been treated with insecticide. This will help to prevent mosquito bites while they sleep.
2. Wear protective clothing
Dress your baby in long-sleeved shirts and pants to help reduce the amount of exposed skin.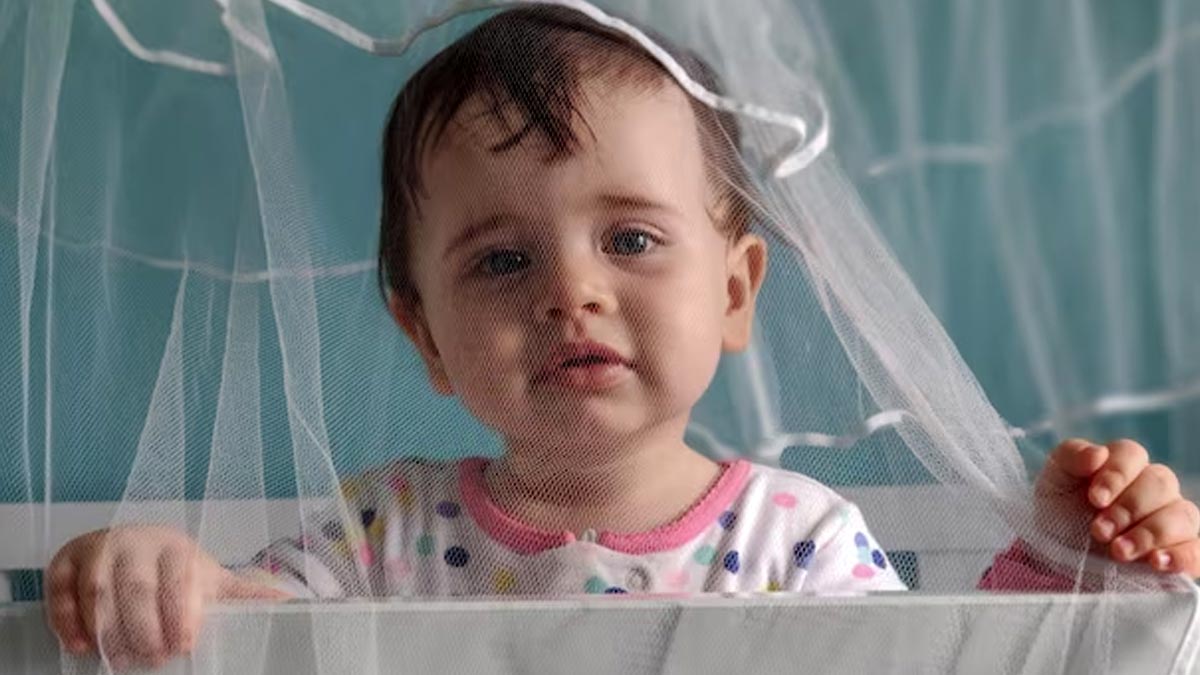 Also read: Is Liver Damage Reversible? Expert Weighs In
3. Use insect repellent
Apply insect repellent to your baby's clothing and exposed skin to help repel mosquitoes.
4. Keep your surroundings clean
Remove any standing water in your home or yard, as mosquitoes breed in stagnant water.
5. Seek prompt treatment
If you or your child develops symptoms of malaria, seek medical attention immediately. Early diagnosis and treatment can help to prevent complications and improve outcomes.
Bottomline
Malaria is a serious disease that can be life-threatening for infants and young children. Parents should be aware of the signs and symptoms of malaria in infants and seek prompt medical attention if they suspect their child has the disease. Taking steps to prevent malaria, such as using mosquito nets and insect repellent, can help to reduce your child's risk of contracting the disease. With proper prevention and treatment, infants can recover from malaria and go on to lead healthy, happy lives.