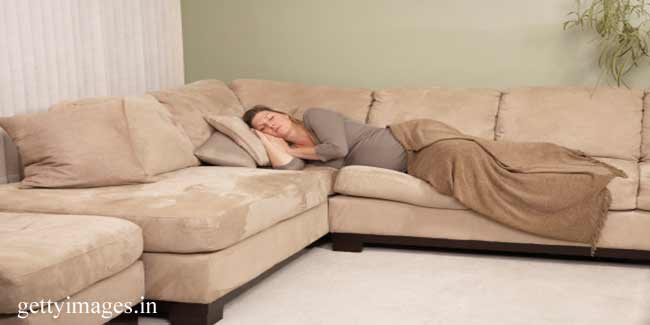 Thyroid plays an important role in the pregnancy process as well as growth of baby. Pregnant women must go for thyroid level test during pregnancy as inadequate production of thyroid hormone can lead to drastic results.
Thyroid problem is common during pregnancy. On an average more than four percent pregnant women suffer from thyroid problem. Most of us don't know that thyroid hormone is essential for the normal development of a baby's brain and nervous system. The problem starts when the gland either starts overproducing or underproducing the hormone during pregnancy.
During the first trimester the baby is totally dependent on the mother's supply of thyroid hormone. However, in the later stages it starts producing thyroid hormone on its own. After ten to twelve weeks of pregnancy, the baby starts taking iodine supply from the mother's diet to make thyroid hormone of its own. For this reason women need to increase iodine intake and consume about 250 micrograms of it on a daily basis. You can easily get the required amount by opting for iodized salt over the plain salt and also by taking prenatal vitamins.
During pregnancy, the thyroid gland gets slightly enlarged but the size is not detectable during physical examination. However, if there is noticeable growth in thyroid gland then there is a reason to worry as this can be an indication of thyroid disease.

Types of Thyroid Problem in Pregnancy



Hyperthyroidism: Over-production of thyroid hormone during pregnancy results in a condition called hyperthyroidism. According to the American Thyroid Association (ATA), untreated hyperthyroidism during pregnancy can lead to deformations, stillbirths and premature births.
Hypothyroidism: It is the condition of underactive thyroid gland that does not produce the required amount of thyroid hormone. ATA is of the opinion that untreated hypothyroidism in pregnant women can contribute to mental problems in the baby.
Causes of Excess Thyroid Production during Pregnancy
Human chorionic gonadotropin (hCG) and estrogen are the two pregnancy hormones that often contribute to this problem during pregnancy. Since hCG is similar to the thyroid stimulating hormone (TSH) it increases the production of thyroid thus leading to thyroid problem. Similarly, estrogen produces high level of thyroid binding globulin that facilitates the transportation of thyroid hormone in the blood.
Symptoms of Thyroid in Pregnancy
It is quite difficult to diagnose hyperthyroidism or hypothyroidism, because their symptoms are similar to that of common pregnancy symptoms. Oversized thyroid gland and increased level of thyroid hormone in blood are indicative symptoms of the problem. Other symptoms include:
Muscle cramps.
Heart palpitation and irregular heartbeat.
Increased appetite and weight loss.
Difficulty in concentration.
Feeling of extreme fatigue.
According to the National Women's Health Information Center, heat intolerance and sweating are symptoms of hyperthyroidism.

It is important for you to get it treated at the earliest for a healthy delivery.

Read more articles on Problems During Pregnancy