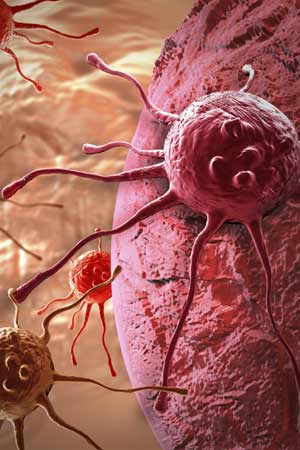 A team of researchers from Cornell University in the U.S. have developed nano particles that can kill tumourous growths and thus, prevent the spread of cancer.
An early research suggests that "sticky balls" that kill cancer and thus, destroy tumour cells in the blood may help prevent the spread of cancer. It is said that the most deadly and dangerous stage of cancer is the one in which the tumour spread around the body. Scientists at Cornell University in the U.S. designed nano particles that remain in the body and kill migrating cancer cells on contact.
The researchers said that the impact of these nano particles was dramatic but there was a lot of work that had to be done. One of the most important factors that decides the life expectancy of a person who has just been diagnosed with cancer is whether the tumour has really spread to different parts of the body to become metastatic cancer or not.

The lead researcher of the study, Prof Michael Kind, said that about 90 percent of deaths caused by cancer are linked to metastases. The team of researchers at Cornell University decided to bring out a way in which these deaths could be reduced and that is what got them to bring the nano particles into the scene.
Article source: BBC News
Read more Health News.