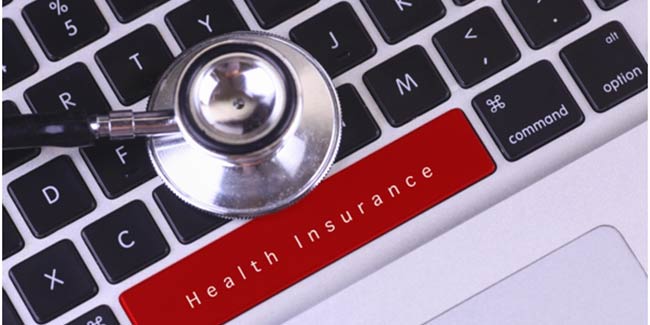 Why would we buy insurance online? Because, we buy everything else online, even grocery! Why should insurance be any different?
Why would we buy insurance online? Because, we buy everything else online, even grocery! Why should insurance be any different? Do you hate this answer and snort at how glib I am (unsuccessfully) trying to be? OK, here is my elaborate answer. You just love to make me work, don't you?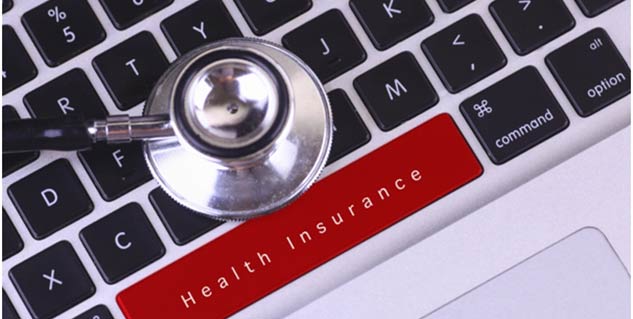 Choose from hundreds of choices: The obvious reason. You can go to different providers and check their offerings. You can check the plans from your provider in detail. You can also be lazy like me and go to policy aggregator sites where you can find all the plans listed, from all the providers. Use the filters to find something which suits you the most. You can use the online calculators to calculate the premium, benefits, coverage and more.
You can also read the fine prints and take your time tocomprehend those. Written by a battery of top paid insurance experts, these are often top class complex to understand. But once you finish this, you will know how to get your claims.
Lower Premiums: This is a benefit which no insurance agent (err, relationship managers or something similar prestigious sounding phrase is used nowadays) would ever tell you because this is simply apet pelaathfor them. But think, when you are buying online, you are buying directly from the insurer. Thus, the company is saving the cost of keeping the middlemen like ...what's the word.. relationship managers. Now, no company is magnanimous enough to transfer the whole benefit on your premium amount, but you can expect a high percentage of this cost cutting to reflect on the premium calculation. The result? A (much) lower premium for your policy.
Fast, Easy &Convenient: The exact three reasons why I buy even my grocery via Amazon Pantry. It is fast because all you need to do is to submit your details and make a payment. That is as much work as buying a train or flight ticket in India. It is easy because all you need is your laptop, or even yourSmartphone can do. It is convenient because you can do it when you feel like doing it and when you have the time to do it and from where you want to do it. You don't even need to put on a shirt and meet the insurance agent outside your bedroom; do it from your bed.
Everything Digital: Why is this an advantage? Because neither you need to go through the tedious process of photocopying (Xeroxing) your documents and send those via courier or Indian postal service, nor you need to wait for the documents to arrive in a thick envelope. You can simply upload a scanned copy of the insurance form or fill the form online,and as soon you are done making the payment, you can expect adigitally signed policy document to hit your email inbox. Do you see the advantage? Great!
Expert Assistance: You might think you will miss it if you buy a policy online and as you might not be a finance wizard, you might make a wrong choice. Firstly, I already mentioned in the first paragraph, you get ample time to study the fine prints and can even take it to your finance expert friend for better understanding. Secondly, all the providers have live chat support that will always be there during the whole process. Unlike the Telecom sector customer service executives who are of no help (Yes, sue me Airtel, Vodafone or Jio; I will see you in court. It is sad to see my mobile phone in such a situation— no or poor internet connectivity in Himachal Pradesh!), these support boys and girls are well trained and well informed. You can expect to receive expert help. They will even fill your form, on your behalf, at times.
Play the proverbial idiot, ask them as much you want and grill them.It's your money, and you have every right to be totally satisfied before you shell out even one paisa.
Be free to choose (I): You will get most unbiased reviews which are hard to get offline because whoever agent you might ask will tell you why his competitor's product is bad and narrate horror stories about claim disbursement from competitor companies. You will get to know only half-truth from these agents. This risk is eliminated when you buy policies online as you will get to see both sides of the coin for every insurance company.
Be free to choose (II): No, I haven't gone crazy, I just couldn't find a different title for this point. If you are buying offline, you have to choose from the policies which your local agent sells. But this boundary is gone if you go online. Even if you don't know any agent who sells the policy, you liked the most, you can still buy it because everything is digital. Hail the internet, long live the internet.
I don't think you need more reasons to be convinced, do you? On a serious note, please buy a health insuranceonline or offline, because it really protects you from those exorbitant medical bills. You can't know when an ailment might strike and a health insurance is the best armour you can wear against these attacks. I pray that you don't need to use this policy very often, but it's always better to stay prepared.
Read more articles in Advertorial.
For more such stories, Download Onlymyhealth App.