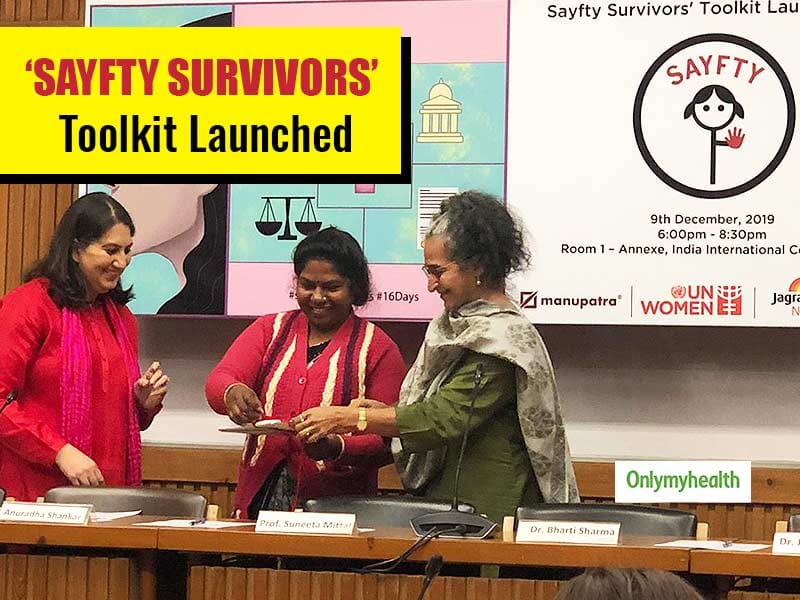 With the rising cases of gender-based bias across the globe, it is the need of the hour to take a step ahead and do something for the women suffering from mental torture and abuse. When we talk of human rights, the most significant violation is of how women are subjected to violence. The need is to rally together to put an end to something as grave as this, especially against women. Dr Shruti Kapoor, the founder of Sayfty Trust, said, "The toolkit is the need of the hour. Now more than ever, we need to ensure that survivors of sexual violence and allies have access to the right tools, resources, and information to help them not only get speedy justice but also the care they need."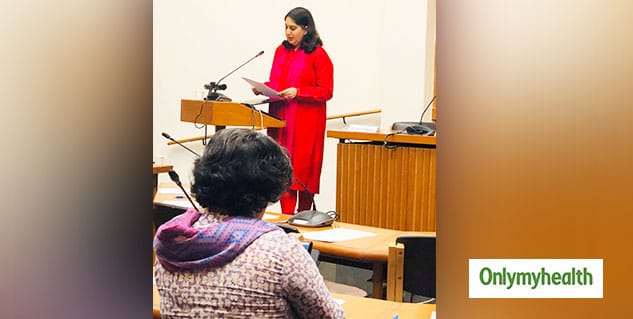 Speaking at the event, Anju Pandey from UN Women India shared, "I am happy to support the launch of this tool. We see great value in supporting and partnering the launch of the toolkit. Globally, the data has been present forever. The much-awaited 2017 NCRB Data indicates the highest percent of reported cases of women experience violence by their husbands and relatives is 27.9%. These figures are signs as to how women are subjected to abuse even in private spaces. I can say that each one of us is a survivor. I would like to congratulate the team and all the people involved in making this launch a reality. The safety of women is our right as a citizen of the country."
Also Read: Women Who Are Victims Of Domestic Violence May Develop Long-Term Illnesses
The Toolkit - In Detail
Taking the event further, Satvika Khera, Program Officer at Sayfty Trust, discussed a case study, which led to the launch of this toolkit. The toolkit was launched after conducting an anonymous survey and extensive research to come up with a kit, which was evolved with the motto of "Our Voices Exist, Your Voice Exists." The program officer also shared some painful insights as to what the anonymous participants had to share on this grave issue.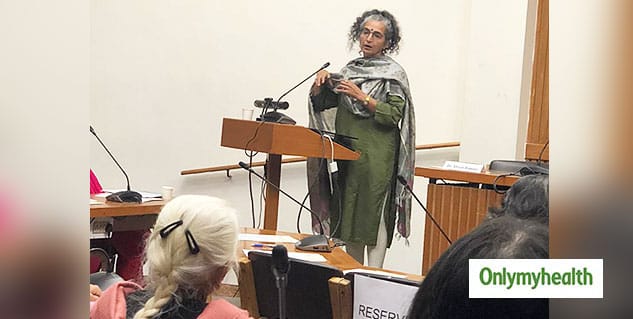 Following is a detailed rundown of the app, for better insights:
Urgent Support: This section gives out information about urgent numbers and helpline numbers that would be required to report any such event taking place.
Emotions & Responses: This section talks about the various changes that a victim my experience socially, emotionally and physically
Medical Support & Examinations: This segment of the toolkit gives out information about the essential examinations, and necessary medical support required immediately after any such act of violence against women.
Legal Procedures: More than anything, it is the help of the law, which can empower a survivor. This segment lays down the necessary legal procedures required to follow during pr after any such horrific act against women.
Mental Health Care: For survivors or victims, it is their mental health, which is affected the most. To help out the ladies seeking help against such acts, this segment tells about the primary mental health care required to the given to women/victims.
Also Read: Mental Illness: Myths and Facts That We All Should Know About
Survivors Voice: Nothing speaks louder than the voice of any survivor. This section brings together survivors of gender-based bias to voice their opinions, sharing their horrific experience only to help out others in need of help.
Supporting A Survivor: This section talks about how supporters can help victims come out of the horror of such events. Helping the ally of survivors, this segment lists down the importance of understanding the needs of survivors.
Directory: This database will have information about various organisations, helplines divided city-wise, legal support organisations and an external database collected by Sahas.
Read more articles on Health News