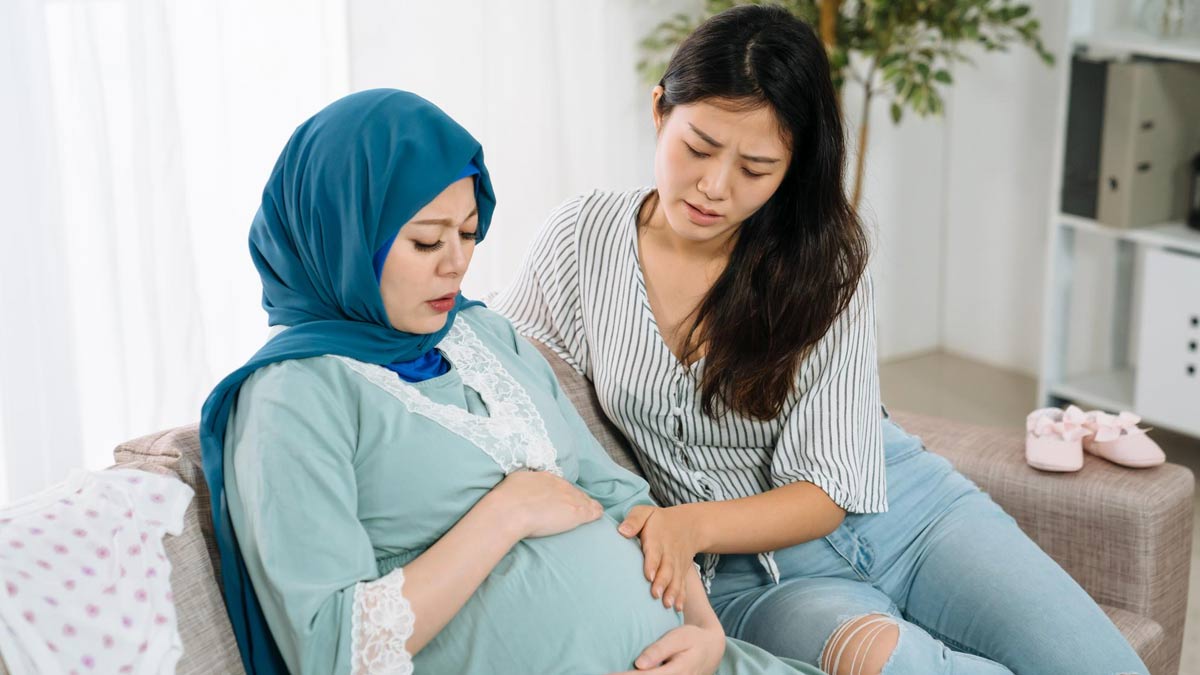 Polyhydramnios is a condition in pregnancy in which water around the baby increases. It occurs in 1% to 2% of all pregnancies. The diagnosis is made by ultrasound with a single deepest measure fluid pocket exceeding eight centimeters or an amniotic fluid index that is 25 centimeters or more on ultrasound. OnlyMyHealth editorial team spoke to Dr. Neema Sharma, Director, Obstetrics & Gynaecology, Fortis Hospital, Vasant Kunj, to know about the symptoms, causes, and treatment of polyhydramnios.
Causes of polyhydramnios
Most commonly there is no reason for excessive amniotic fluid. Other reasons could be a congenital defect in which the baby cannot swallow it, or it could be because of fetal infections like TORCH and parvovirus infections, some chromosomal abnormalities in the baby, problems in the kidneys, or rarely neuromuscular defects. It is also seen in a variety of twins like monochorionic diamniotic twin pregnancies. Maternal conditions like gestational diabetes or Rh iso immunized pregnancy can also cause polyhydramnios.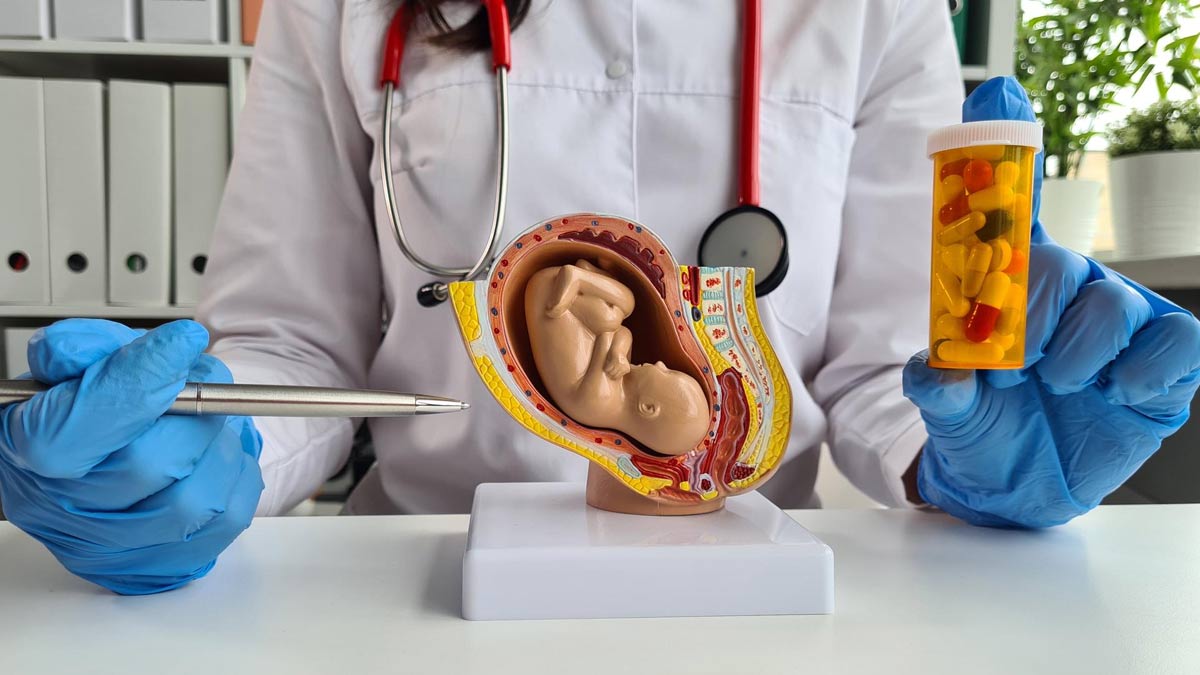 Liquor around the baby is fetal urine. It is estimated that the fetus produces 500 to 1200 mL of urine and swallows 210-760 mL of amniotic fluid daily. If an imbalance occurs in the complex regulatory systems that are responsible for the amniotic fluid volume, it can lead to polyhydramnios.
Symptoms of polyhydramnios
Pregnant women usually present with the tightness of the maternal abdomen, swelling of the legs, and breathlessness. On examination, the abdomen looks distended, and the baby looks big. Ultrasound is done to confirm the diagnosis and evaluation is done to rule out any underlying causes as mentioned earlier. Regular ultrasounds are done to assess the fluid.
Excessive amniotic fluid may cause early labor or premature rupture of membranes (PROM) abnormal fetal positions like breech or transverse lie and cord prolapse which increases the chances of cesarean delivery. There is an increased risk of postpartum hemorrhage due to the overdistension of the womb.
Polyhydramnios treatment
The treatment would depend on the severity of polyhydramnios and its underlying cause. Idiopathic and mild polyhydramnios rarely require treatment. A maternal-fetal medicine consultation is recommended in severe and symptomatic polyhydramnios to initiate interval ultrasound scans for growth and fetal assessment to determine the timing and mode of delivery. It is recommended that delivery occurs at a tertiary facility where emergency caesareans can be performed, a blood bank facility is there, and a good nursery. If polyhydramnios is due to TTTS in some kind of twins, selective fetoscopic laser photocoagulation or laser therapy is indicated to block placental communication and is performed at specialized tertiary fetal medicine centers.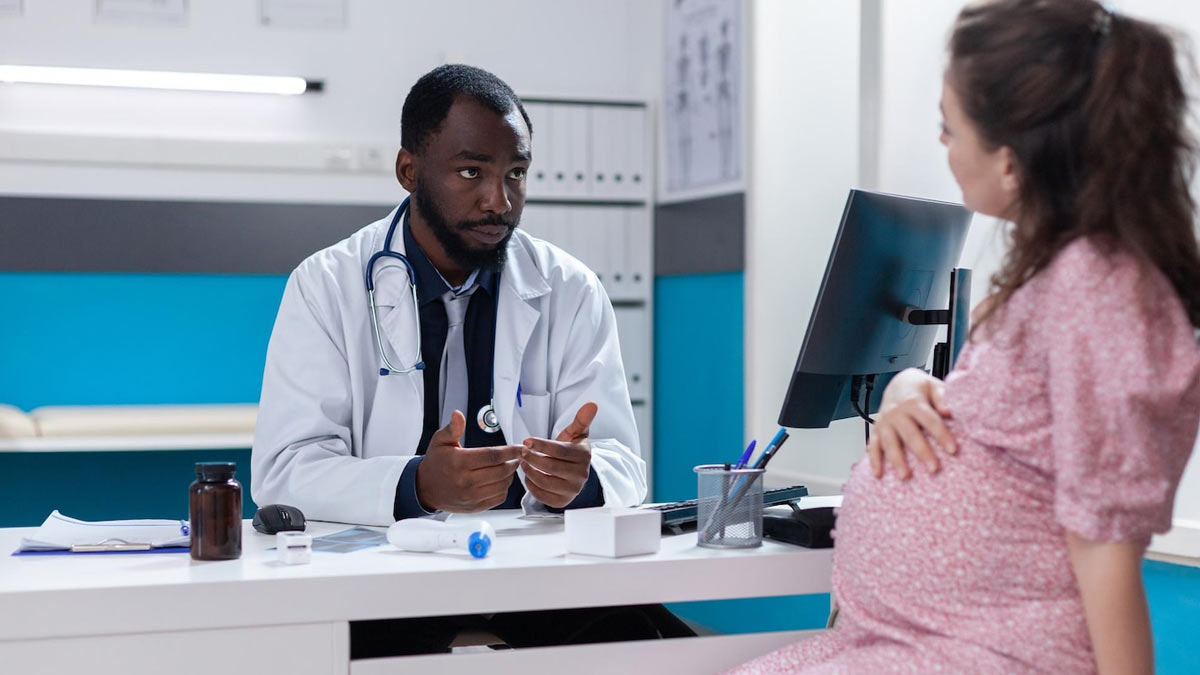 Sometimes, the amniotic fluid is drained also to give some symptomatic relief to patients with significant breathlessness. The delivery timing depends on the severity of polyhydramnios, underlying congenital malformations, and presentation of preterm labor or premature rupture of membranes. Mild and idiopathic polyhydramnios are not indications for inducing labor, and the mode of delivery is based on the usual maternal and fetal factors. When pregnant women with polyhydramnios present in labor, an ultrasound should determine fetal presentation. Continuous electronic fetal monitoring is recommended during labor. There is an associated risk of prolonged labor due to uterine overdistension and an increased rate of rupture of membranes. The risk of cord prolapse increases due to the lack of fetal head engagement, which warrants cesarean delivery.
The risk of shoulder dystocia increases due to increase fetal weight. Neonatal support should be available to women with polyhydramnios as there is an increased incidence of transient tachypnea of the newborn (TTN), which results in increased neonatal intensive care (NICU) admissions. Postpartum hemorrhage is increased due to uterine atony from uterine overdistension. Preparation should be made to respond to postpartum hemorrhage promptly.