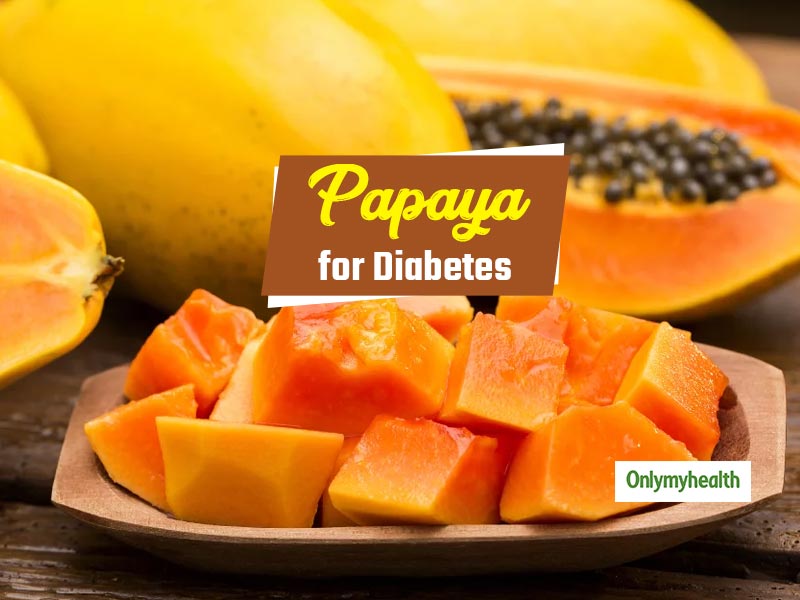 The summer season offers you a variety of fruits which are loaded with nutrients. Most of the summer fruits have high water content which makes them extremely beneficial for the summer season. Summer fruits are also loaded with a variety of nutrients. In the rising temperature, you can enjoy different fruits which will keep you fresh and energetic. From mangoes to watermelon you can enjoy any fruit of your choice without giving a second thought.
A diabetic patient should be very careful about what to eat and what not to. He or she has to think about the effect of the food consumed on blood sugar levels. Diabetic friendly fruits are also a great option which you can choose. When it comes to summer fruits, papaya is one such fruit which will can help you control diabetes as well.
It becomes difficult for a diabetic patient to control their blood sugar levels at times. Consumption of papaya can help a diabetic patient handle the symptoms of diabetes effectively. The health benefits of papaya of extremely beneficial for a diabetic patient.
Papaya is rich in antioxidants
The presence of antioxidants in papaya makes it an appropriate fruit for a diabetic patient. Diabetes can often trigger other health issues but antioxidants in papaya can help one fight various ailments naturally.
Also read: Hypertension Diet: 3 Juices to lower your blood pressure levels
Papayas contain fewer calories
Weight gain can trigger diabetes. Hence, papaya is a great option to choose this summer. You can consume papaya without thinking twice as it has very fewer calories.
Papaya is loaded with fiber
Fiber is extremely good for a diabetic patient. It can help in keeping the blood sugar levels balanced. Papaya is loaded with fiber. You can add papaya to your diet to intake the optimum amount of fiber. Fiber will also keep you full for longer which will reduce consumption of unnecessary sugar. It will also improve your digestion and promote gut health.
Also read: Diabetic Diet Plan: 4 Vegetables That Control Your Blood Sugar
If you a diabetic patient, you can consume papaya as a snack in between the meals. Make sure that you eat papaya in the right quantity. Do not over consume it as it is loaded with natural sugar.
Read more articles on Healthy Diet.