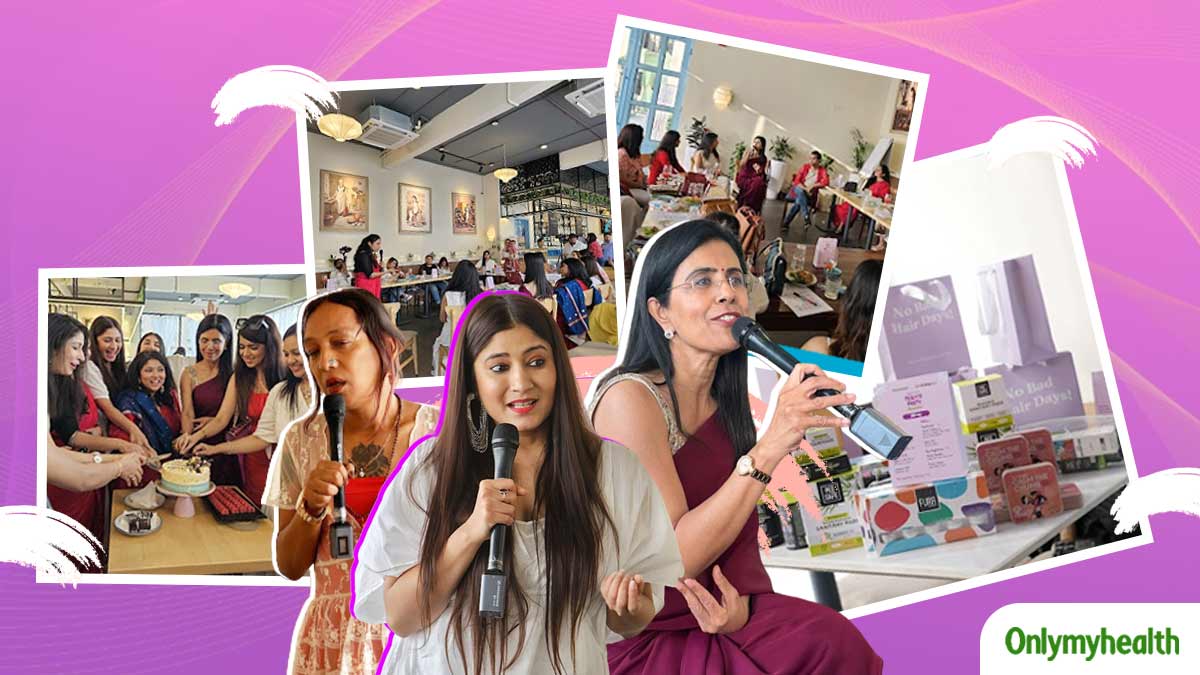 For centuries, menstruation has symbolised the vitality, resilience, and transformative power of women. It is a powerful testament to the incredible intricacies of the female body. A deeply personal experience that connects us all, it transcends borders, cultures, and generations. And this is what brought a stellar group together to bond at the first-ever Period Party organised by OnlyMyHealth x HerZindagi, the health & and lifestyle portals of Jagran New Media, on May 25, 2023.
View this post on Instagram
The Period Party explored the historical and cultural dimensions of menstruation. They acknowledged the diverse practices, rituals, and beliefs surrounding this natural occurrence. The speakers particularly talked about the myths surrounding menstruation.
The attendees went back home with a bag full of goodies from gifting partners: Pee Safe, Bevzilla, Nutrizoe, Type Beauty Inc and Fix My Curls. Their unwavering support and commitment to the cause left an indelible mark on the participants in creating lasting memories. The thoughtful contributions and exquisite gifts included sanitary hygiene products, menstrual pain relief oral strips and hair care products.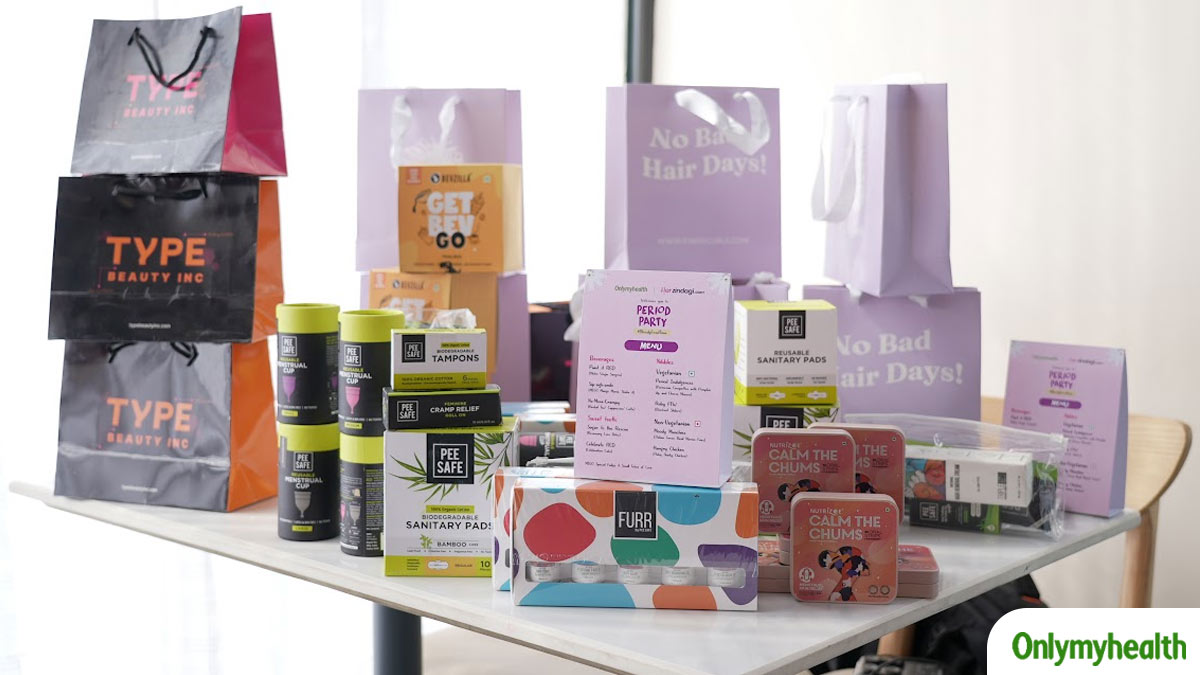 Also read: #PeriodEducationForAll: Gynaecologist Anjali Kumar On Why Period Talk Is Also Necessary For Men
Every year, May 28 is marked as the World Menstrual Hygiene Day and to make the celebrations inclusive, OnlyMyHealth and HerZindagi collaborated to bring forth the conversations around menstruations, and celebrate periods that are often subjected to taboos, myths and criticism.
The party kickstarted with a welcome note by Megha Mamgain, AVP, Health and Lifestyle, Jagran New Media. She said, "It is with great pleasure that we gather here today to commemorate a remarkable event, the celebration of menstruation, a Period Party. In a world where this natural phenomenon has often been shrouded in secrecy or treated as a taboo, it is time we break free from those chains and embrace the journey of womanhood with pride and understanding."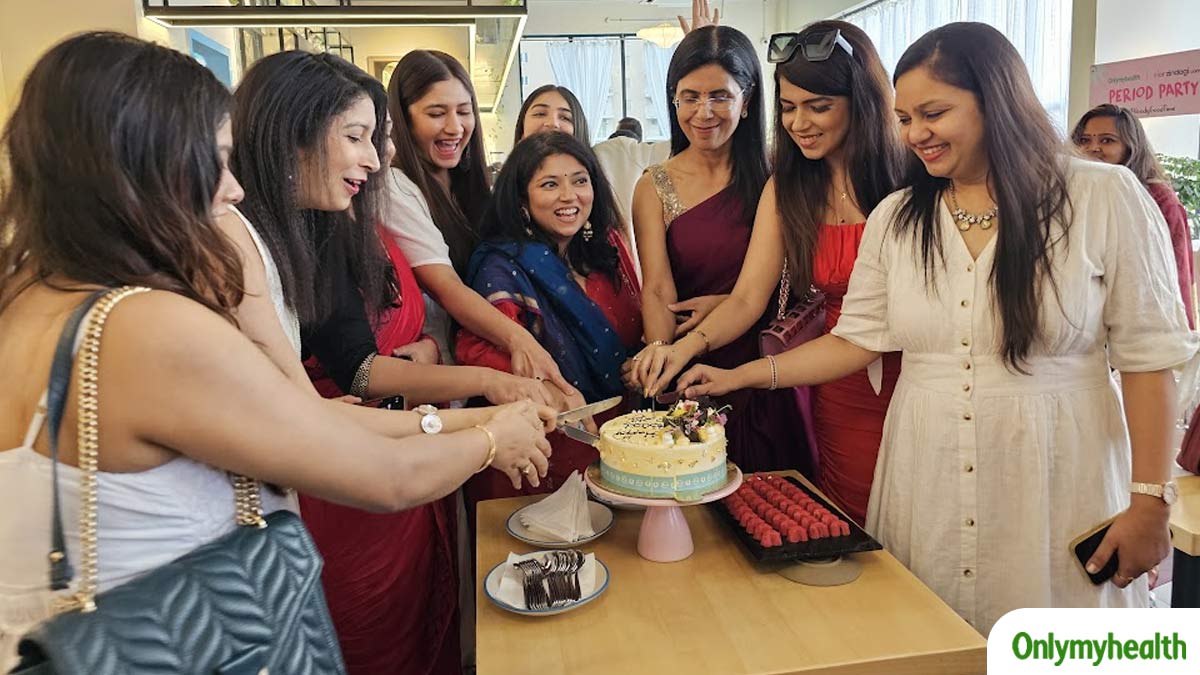 The event was graced by the presence of more than 30 attendees and speakers including Dr Anjali Kumar (MBBS, MD, gynaecologist and obstetrician), Prachi Kaushik (Founder and Director, Vyomini Social Foundation), Richa Mehta (actor and model), Pooja Sehgal (Counsellor, Lotus Petal Senior Secondary School), Swati Bathwal (public health dietician, diabetes educator), Chandani Khurana (Founder, Humari Duniya), Rudrani Chettri (transgender rights activist and Founder Member, Mitr Trust), Mansi Gulati (author, face yoga expert), Shabnam Khan (menstrual educator), Latika Joshi (author) and Krutika (Founder and Director, Kamakhya).
Also read: #PeriodEducationForAll: Gynaecologist Anjali Kumar On Why Period Talk Is Also Necessary For Men
The event had games like Period Bingo and Passing the Parcel with a menstrual cup. These games were designed by the in-house teams.
OnlyMyHealth and HerZindagi hope to foster an inclusive and supportive environment where individuals of all genders can engage in conversations surrounding menstruation, promoting empathy, and dispelling shame or embarrassment. It is our collective responsibility to reshape societal attitudes and ensure that menstruation is celebrated as a normal and integral part of women's lives.