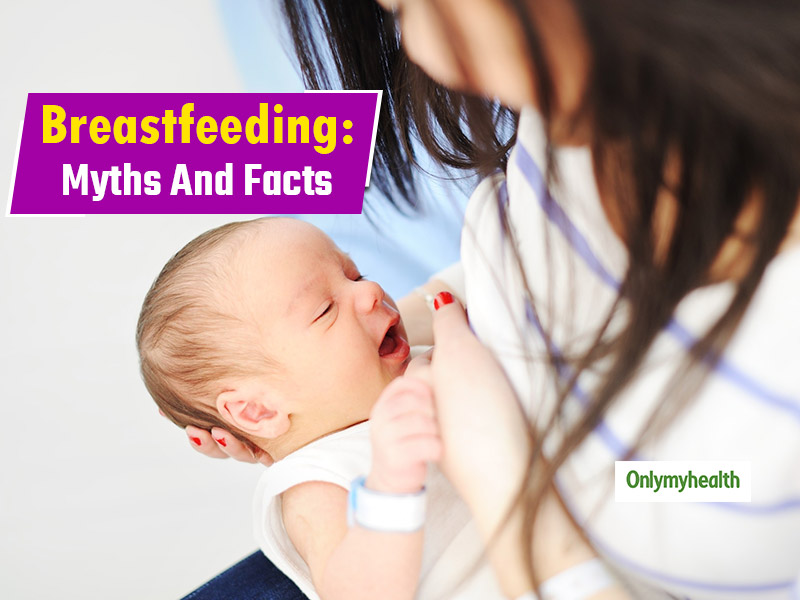 Breastfeeding is the safe, sound, and sustainable way to feed an infant. For the first six months of life, a child should be exclusively breastfed with no other foods or drink and continued breastfeeding with appropriate complementary foods up to two years of age. This can be achieved when the mother knows its benefits and gets the necessary support and encouragement.
So every lactating mother needs to understand about exclusive breastfeeding and should believe in its benefits. Also, there are lots of common myths about breastfeeding which needs to be get removed from people's mind:
MYTH: Many women do not produce enough milk.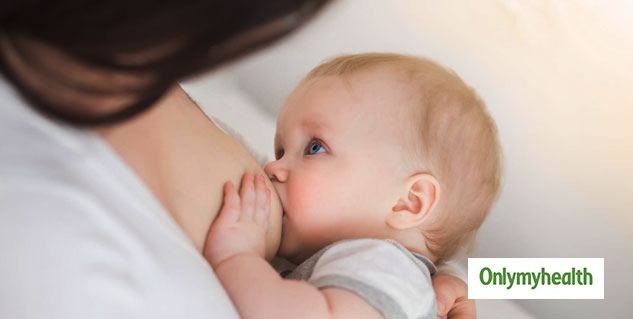 FACT: Majority of mothers are capable of producing sufficient milk for their babies, except for a few with primary lactation insufficiency ( rate 1-5%). Initial 2 days all mums produce colostrums by day 3-4 breast heaviness appear( a sign of copious milk production) and from here onwards the milk production rate is in direct proportion of the suckling at the breast with a good latch. So if a mother gets proper guidance about how to assess good milk transfer, there's a very rare chance that she will have inadequate milk production.
MYTH: During the first 3 or 4 days after birth, there is no or not enough milk for the child
FACT: The milk during the initial days is less but is always sufficient for the baby and if the baby is positioned well at the breast, they will get enough. Stomach capacity of a normal term newborn for the first 48 hrs is roughly 5 to 15 ml/feed.
Also Read: Midlife Mistakes: Things Women Should Avoid While Growing Old
MYTH: A baby should be on the breast 20 minutes(approx) on each side
FACT: Baby should be fed on demand and unrestrictedly.
MYTH: A breastfeeding baby needs extra water in hot weather.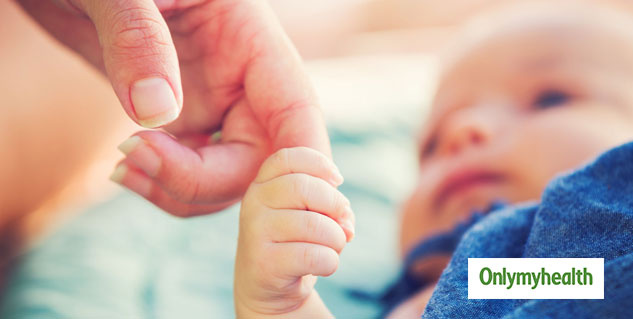 FACT: There's no need to give water during the initial 6months if the baby is on exclusive breastfeeding.
MYTH: Bottlefeed is easier than breastfeeding.
FACT: On the contrary, it is much easier to breastfeed than top feed.
Also Read: World Breastfeeding Week 2019: Step By Step Guide On How To Breastfeed A Baby
MYTH: A mother cannot feed for the first 2 days post-cesarean.
FACT: There are various positions in which a mother can feed her baby post C.S without having to get up or turn side, even immediately after surgery.
MYTH: One shouldn't feed lying down.
FACT: It's safe and comfortable to feed lying down.
MYTH: Breastfeeding makes the breasts sag.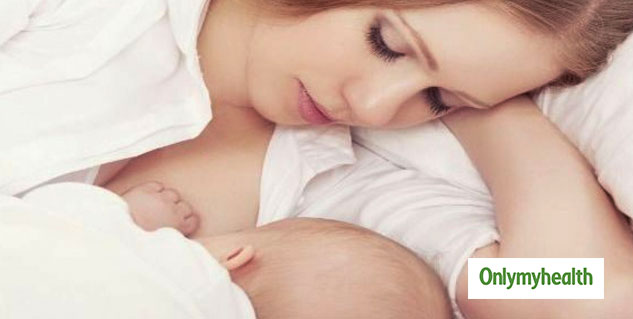 FACT: Pregnancy, heredity, and aging cause the breasts to sag, not breastfeeding.
MYTH: If the mother is sick, she has to stop breastfeeding.
FACT: If the mother gets sick, her baby has already been exposed to her illness and the mother's milk will have antibodies to protect the baby. If the baby gets sick, the illness is less severe. Mothers could breastfeed if they catch a cold or flu.
MYTH: A mother's milk will go bad if it stays in her breast or if she gets scared or angry.
FACT: Human milk is always fresh and cannot spoil in the breast. Feelings cannot affect the composition of human milk. If a mother is having mood swings, her milk flow may be slower but the milk is fine.
(With inputs from Dr. Sunil Gupta, Senior Consultant - Paediatrics, Saroj Super Speciality Hospital, New Delhi)
Read more articles on Women's Health