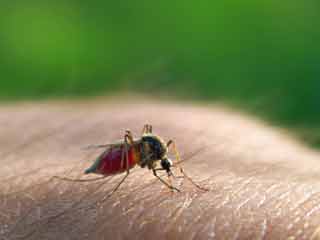 Soon Google Earth Engine along with University of California will provide a new platform that will enable health organisations around the world to track the extent of the spread of disease Malaria.
How cool it would be if health organisations around the world will be able to track the extent of the spread of disease Malaria. This will be possible soon with Google's new platform that the University of California, San Francisco is designing.

It will be an online program which will also help health workers to predict where malaria is likely to be transmitted, using the data on Google Earth engine.

This portal will make poor countries to become capable of waging more targeted and effective campaigns against the water-borne disease. Malaria kills approximately 60,000 people every year; most of them are children.

When countries face large number of public health needs, they often reduce their efforts to combat malaria just when they are very close to eradicating the disease, said Hugh Sturrock, an assistant professor of epidemiology and biostatistics.




"This can have disastrous consequences, since malaria can quickly rebound, putting years of expensive control efforts to waste," he said.

"But with these maps, health workers will know exactly where to target their scarce resources. That way, they can keep fighting the disease until it's eliminated within their borders," said Sturrock.

World's satellite imagery comes together on Google Earth Engine, were numerous scientific measurements are available online for scientists, researchers and experts to observe changes, map trends, and quality differences in earth's surface. Some of these measuring dates back to almost 40 years, making this engine a monumental storage of data.

Google earth engine along with malaria prediction platform will be able to help local health workers upload their own data about the occurrence of malaria and this can be combined with real-time satellite data on weather and other environmental conditions. Experts will be able to pinpoint potential areas for new malaria cases.

This way, they can spray insecticide, distribute bed nets or give antimalarial drugs just to the people who still need them, instead of blanketing the entire country.

Image Courtesy: Getty

Read more Health News.