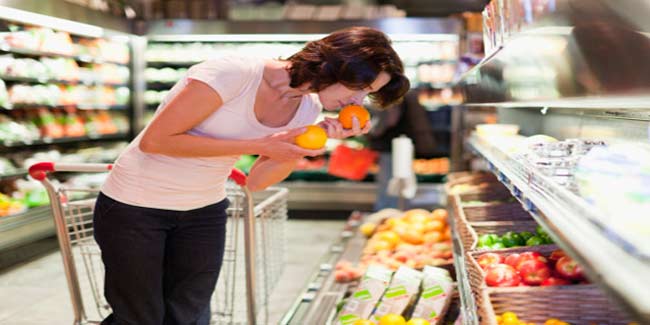 Be watchful of your sense of smell because a degraded sense of smell can affect your daily life to a great extent or even put your life in danger.
Over the last several years, the sense of smell has become more than just a survival skill. It detects dangerous foods or any uncommon odour that may be harmful to your well-being. In addition, the sense of smell is also linked to the sense of taste. Did you know that the sense of smell and taste naturally decline with age? The change is so gradual that you will barely notice it, but it may affect your health as well. According to some studies, people with impaired ability to smell and taste tend to follow less healthful diets. The inability to smell things puts you in danger as you may not be able to smell rotten food or gas leaks. Here is what you can do to improve your sense of smell.


Serve food that looks like Itself
It is very easy to feel tempted to a fancy presentation. You should keep in mind that your sense of taste becomes stronger when your brain connects what you are eating with how it looks. Hence, if you are serving a fish, ensure it looks like fish.


Put on your seat belt
Did you know that a common cause of loss of smell and taste is automobile accidents caused by low speed crashes? Well, all such impacts can shift the brain within the skull tearing all the delicate nerve fibers that connect the nose to the brain. Therefore, it is always safe to wear seat belt while driving.


Drink Plenty of Water
Keep drinking water throughout the day to prevent dry mouth. Having a dry mouth due to medication or simply dehydration can have adverse effects on your sense of taste and smell.


Eat Oysters
Among their other benefits, oysters are one of the highest food sources of zinc, and zinc deficiencies can contribute to a loss of smell as well as taste.


Quit Smoking
Nothing can harm the smell receptors in your nose and the taste receptors on your tongue like cigarettes. Long-term smoking can even permanently damage the olfactory nerves at the back of your nose.
Stay away from Stinky Smells
Prolonged exposure to bad smells like the sewer plant up the road tends to wipe out your ability to smell. So, the next time you're exposed to such bad odours on a prolonged basis, try wearing a mask over your nose and mouth in order to filter out bad smells.


Keep your Nose Clean
Blow your nose and clean it out with saline spray because a blocked nose means blocked nerve receptors. Hence, keep it clean.
Image Courtesy: Getty
Read more articles on understand smell disorders