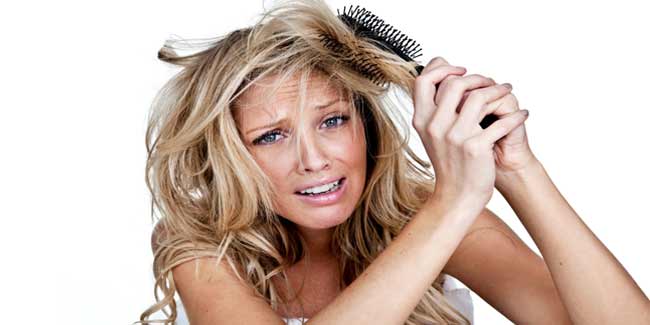 Dryness in winter is a prominent cause for worry for most women who adore their hair and are limited by styling options because of the gloomy, cold winds.
The cold temperature and the harsh winds of the winter months can damage your hair but there are ways and means to maintain it carefully though.
You tend to shed hair more during the dry winter months, so wash your hair less often to maintain its natural oils.
Use a mild shampoo and hydrating conditioner so that moisture is sealed in and then lukewarm water to rinse.
Use a thick, leave-in conditioner once a week.
Dry your hair thoroughly before going out; if you need to use a blow dryer, do not use it directly over your head.
Wear a hat to protect your hair from the harsh winds.
Give your scalp and hair regular oil treatments, preferably with natural products to re-hydrate it.
Read more articles on Hair Care.