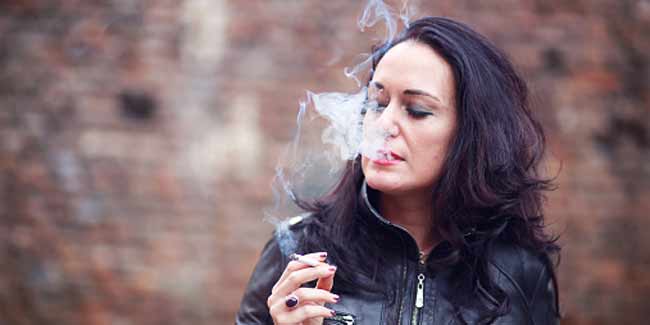 Smoking greatly affects fertility in women. Women who don't smoke have greater chances of getting pregnant then those who smoke.
Smoking is dangerous for women who are trying to conceive, it can severely affect fertility. Experts are of view that women who smoke take longer to conceive than non-smokers. Toxins present in cigarettes not only effect lungs but they take their toll on health of entire body and reproductive system is not an exception to it. Therefore, it is recommended that a woman must quit smoking before she plans to get pregnant.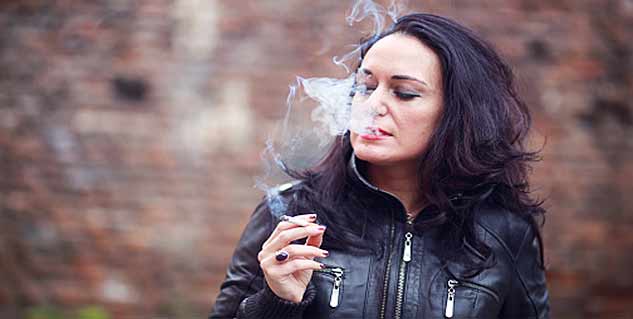 How smoking affects fertility in women
Smoking induces certain cervical changes that increase the risk of cervical cancer.
Besides this, it also results in fallopian tube problem and increase chances of ectopic pregnancy.
As the women smoke the breakdown products of nicotine binds with hormones that are responsible to trigger egg maturity and ovulation. As a result there is no egg for fertilisation and conception. Both the active and passive smokers are likely to have decreased fertility. In addition to this smoking also have an effect on vitro- fertilisation, large doses of fertility drugs are needed for stimulating ovaries to produce eggs.
Cigarette smoke damages the developing eggs in the ovaries.
Adverse effect of smoking does not stop on conception. If pregnant women don't stop smoking she is more likely to lose her pregnancy. Cigarette smoke narrows the blood vessels and induces vasoconstriction. Because of this condition the fertilised eggs are not able to attach to the uterus and can flush away in menstruation cycle.
Besides this nicotine also increase risk of miscarriage. Due to vasoconstriction uterus and placenta are not able to get sufficient blood supply. In some cases eggs that are attached to uterus abort themselves when blood flow is not adequate.

In a study 4,000 women who were trying to conceive were watched for three and a half months. It was found out that almost 60% of non-smokers achieve pregnancy. 50% of women who smoke 1 to 10 cigarettes a day achieved pregnancy. Only 45% of women who smoke more than 10 cigarettes a day were able to conceive.

Your chance to get pregnant decreases with the increasing number of cigarettes. If it is not possible for you to completely quit smoking then reducing on the number of cigarettes can also help.


Image Source: Getty


Read more articles on Understand Female Infertility